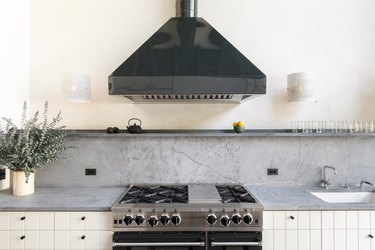 Design lovers all over the world are collectively loving gray as a neutral. But when it comes to our kitchen countertops, we become a little hesitant to consider the silvery hue. Perhaps because it's different than traditional Carrara marble? Well, in the words of Bob Dylan, the times they are a-changin': Gray countertops are an incredibly chic change of pace. And if you're not quite sold on the idea, here are eight gorgeous kitchens to push you over the edge.
1. Subtle Glamour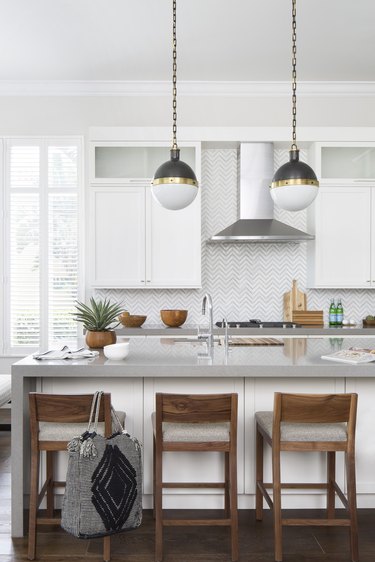 Gray may not be a bold shade, but it's the perfect neutral for underscoring hints of glamour. In this Palm Beach kitchen designed by Krista Home, bronze-wrapped globe pendants and a subtle herringbone backsplash sing next to polished gray countertops.
2. Stunning Stonework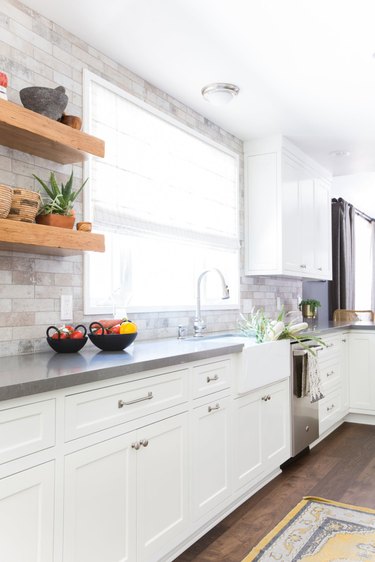 3. Rose Gold Harmony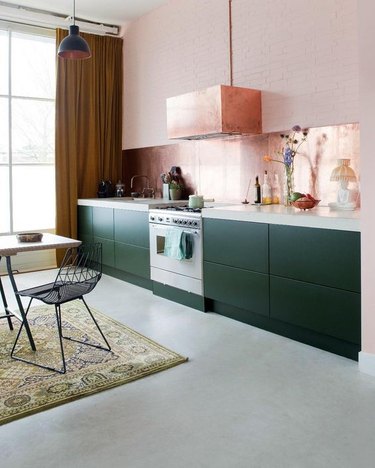 4. Shiny Metallics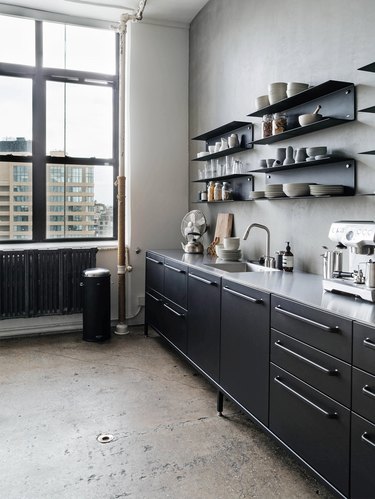 Gleaming steel countertops are a luxe addition to this lofty SoHo kitchen designed by Vipp. Matte black cabinets are paired with open shelving, which keeps the setup interesting and constantly changing.
5. Almost All-White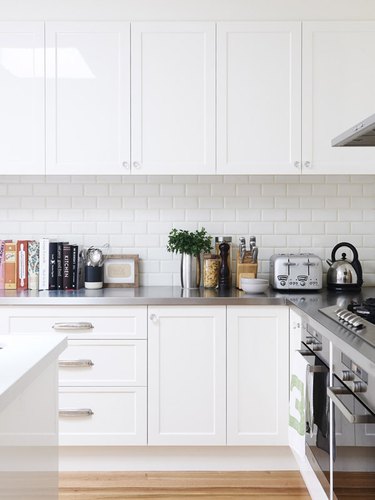 Follow interior designer Suzanne Cunningham's lead, and get the all-white look without quite as much blinding brightness, by throwing gray countertops into the mix. The neutral hue of her stainless steel counters adds subtle balance without taking away from the incredibly luminous design.
6. Gray and Brass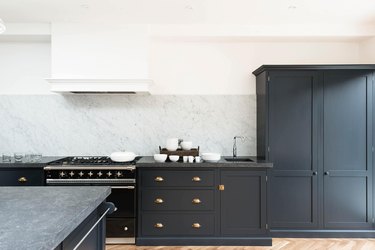 This dramatic look designed by deVOL features Belgian blue limestone countertops and blue-black cabinetry — with brass hardware adding just a hint of glam. The blonde herringbone wood flooring and Carrara marble backsplash give this moody kitchen some movement.
7. Cool Blue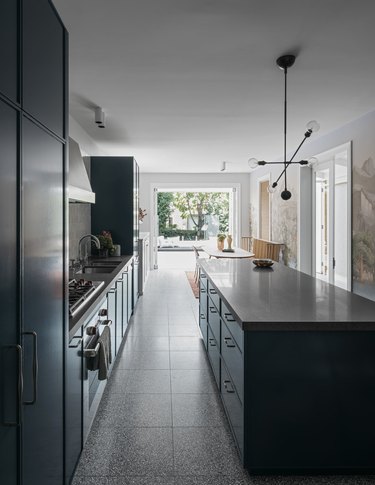 Amp up the drama like the design team over at Arent & Pyke did in this culinary space. Gray countertops blend seamlessly with a contemporary light fixture, deep blue cabinets, and a zinc range hood, creating a stunning kitchen that's brimming with style.
8. Soapstone Sophistication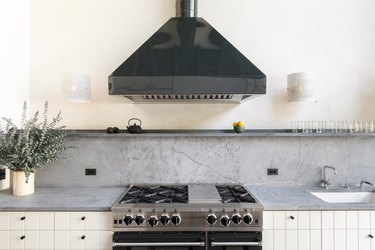 Gray countertops become even classier when when they're made with soapstone. Neutral white walls, a sleek black hood, and stainless steel stove top pair beautifully in this modern cook space designed by Elizabeth Roberts.