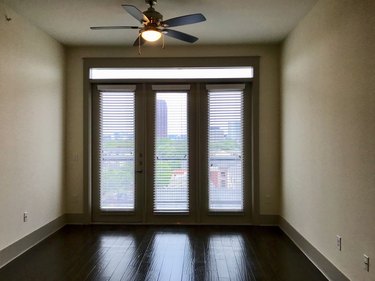 Getting the keys to an empty apartment is daunting — especially when you're on a budget and don't own any furniture. Where to begin? That is the question. Furniture is expensive, after all, and odds are you can't buy it all at once. But don't worry. We've been there and can guide you through the process.
We suggest you take the following steps:
1. Hop online to make a list of everything you need.
And when we say everything you need, we're not talking about decor. We mean just the essentials. This step is simple if you're planning to buy new, but if you're headed to the thrift store, just try your best to estimate how much each piece will cost. When you've got your list together, add everything up. Don't forget to account for delivery and assembly, if that's something you're interested in.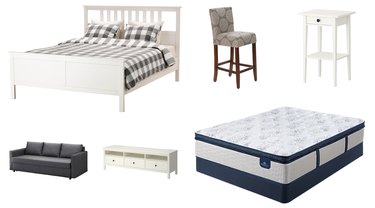 If you're purchasing new but affordable furniture for a studio or one bedroom apartment, you can expect to spend around $2,200. That includes a full-size bed, mattress (around $800), bedding, nightstand, media console, sleeper sofa, and bar stools. Furniture items that pull double duty (like a sleeper sofa) are always a great bet when dealing with a small space and budget.
For a two-bedroom apartment, approximately $3,300 will cover it. This of course fully depends on what you plan to use the second bedroom for — our price estimate is for a second bedroom furnished as a guest room.
And, of course, you can easily spend less if you decide to go the thrift shop or flea market route. If you're crafty you can spruce up these items to give them a new life. Also be sure to reach out to family and friends if they're nearby — they may be looking to unload some furniture.
2. Next, prioritize each item.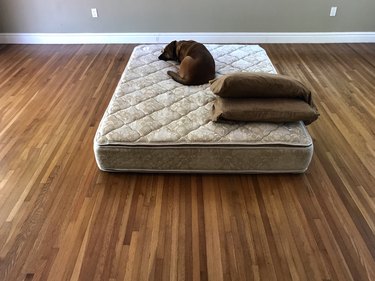 Our suggestion? Purchase a mattress and bedding first. Putting that off by buying an air mattress instead may be counterproductive — you want your money to go toward the items that you actually need. And same goes for all other "filler" items that you just plan to replace within months. So plop that mattress on the floor and you're good to go (at least for a while). If the sun is waking you up every morning, some curtains should probably be next (prioritize your sleep), but otherwise some sort of seating is typically a good call.
3. Create a budget.
Now that you've prioritized the order in which you'd like to purchase each item, get to budgeting. Write out all of your expenses for the upcoming months and work your furniture pieces in.
4. Consider your options.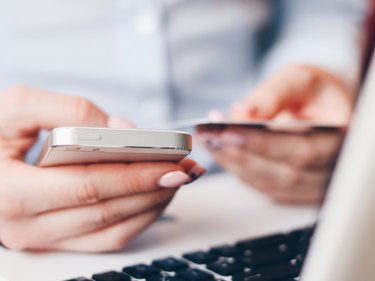 If you're planning to buy most of your furniture from one place, consider getting that store's credit card (if they have one) to gain a discount. Some stores also allow you to pay in installments, which is a great way to avoid having to live in an empty home.
5. Shop away!
With a little patience and by sticking to your budget you'll soon have a furnished place. And that means it's time for the fun part: decorating and making the space feel like home.
---
Carolin Lehmann is an Associate Editor at Hunker. She's a graduate of the Missouri School of Journalism and has previously written for HuffPost, Seventeen magazine, and a variety of local news outlets. As a studio apartment dweller, she's always on the lookout for new ways to decorate a rental on a budget.