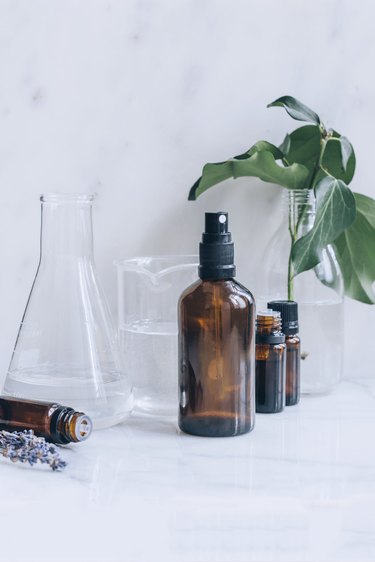 Squeaky is all about the borderline genius hacks and ideas that keep literally every inch of your space pristine.
Essential oils don't necessarily clean in and of themselves, but they make all those DIY products made with things like vinegar, salt, or baking soda smell a lot better — and work a bit harder. (Some oils —like lemon, tea tree, and eucalyptus — are naturally antibacterial.)
1. As a natural carpet cleaner.
2. As a spring-scented room spray.
3. As an all-natural spray cleaner.
5. To clean your bed pillows.
You're supposed to clean your bed pillows? Well, yes — and at least every three months. A few drops of lavender essential oil when you do will help them smell of sweet, sweet slumber.
6. To deodorize your mattress.
Sure, you can just toss a cup of vinegar in your dishwasher for a quick, easy clean — or you can take it to the next level by adding a few drops of lemon oil to this simple DIY recipe.
If any household item was in need of serious aromatherapizing (is that a word?), it's the diaper pail. These DIY disks call for something substantial — the recipe calls for lavender but something citrus might be necessary.
9. As reusable cleaning wipes.
This DIY Pine Sol recipe, featuring rosemary, citrus, balsam fir, and tea tree oils, is divine.
---
Laura Lambert is a Los Angeles-based writer and editor who covers lifestyle, design, and women's health.
View Work