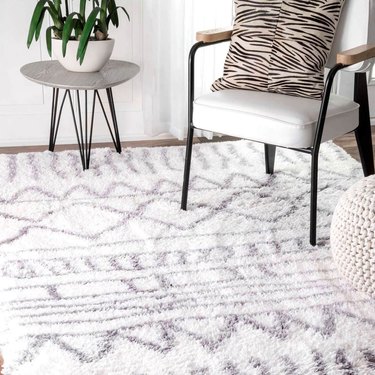 Ahh, the challenges of dorm life — how to make a small space function as both a bedroom, a study area, and a hangout? And then there's the issue of making it look both cool and fun. Whether you're struggling to figure out where to even start, or you're looking for the addition that's going to make your dorm a standout, try these ideas to make your room truly special.
1. Set your dorm's motif with some bold sheets.
Creating a cozy spot to snooze, read, and Netflix is essentially the focal point of any college dwelling space. So, making your bed as stylish (and comfy) as possible is pretty important. Polka dot sheets in a neutral tone are cute and can feel minimal; but add a duvet in an accent color and you've got a party going on.
2. Find the right party-friendly accent.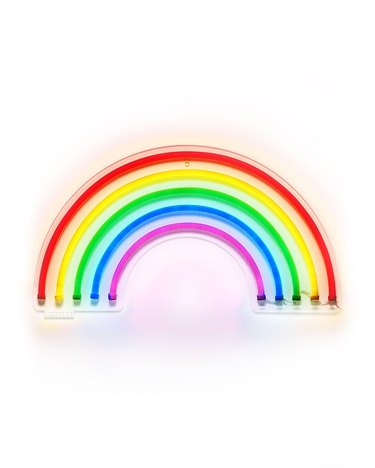 Live colorfully inside your abode with a neon sign that makes you (and your friends) happy every time you flip the switch.
3. Stock up on seating for friends.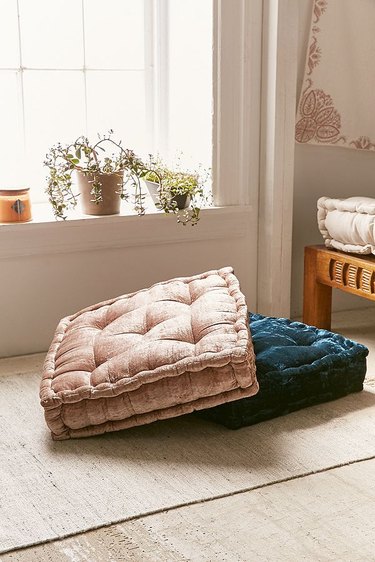 Fact: Dorms don't come with guest seating. When having friends over, keep them comfy on one of these velvet floor pillows. We love the trendy colors that they come in, too: mauve, teal, pink, charcoal, and silver.
4. Skip the standard whiteboard.
This chic wall organizer (dry-erase board and pin board) is just the ticket to keeping you organized. Pro tip: Purchase fun tacks and pushpins to give your memo board extra pizzazz.
5. A rug will seriously make a huge difference.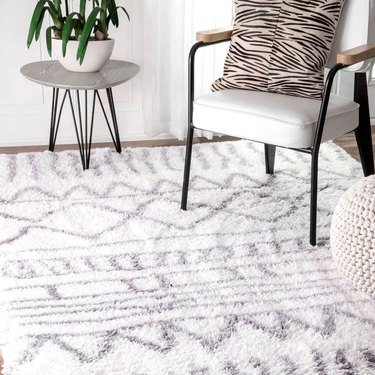 A rug can turn any area into a cozy corner. Pick something neutral and plush — just don't forget to keep your floor size in mind (measure before you shop, if possible!).
6. Elevate your organization.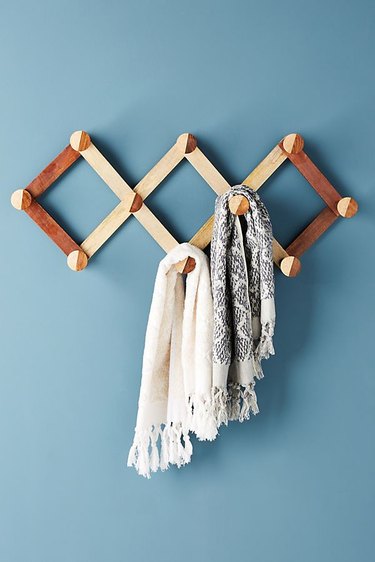 Space-saving can be problematic when it comes to dorm life, but a little wooden hook rack is a major life (and style) hack. This handy rack will not only look Insta-cool on your wall, but it'll also keep your hats, towels, and book bags neat and tidy.
7. Make your storage look modern.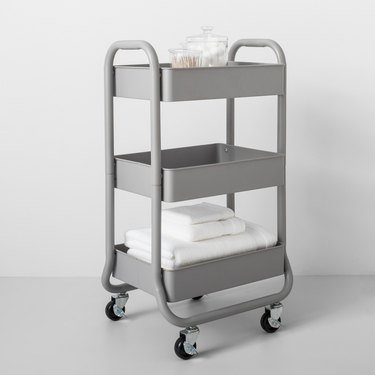 Keeping all your necessities — anything from toiletries to snacks to school supplies — neatly displayed on a tiered cart is the way to go. And we love the fact that this cart is on wheels (for easy accessibility).