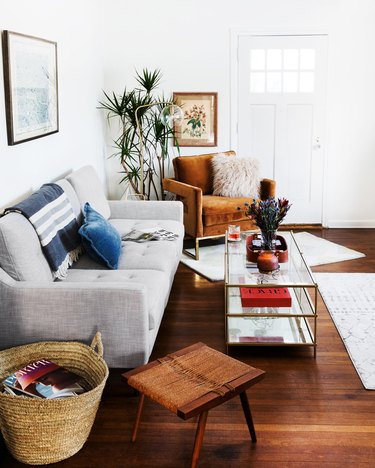 A lot of folks (perhaps even your parents) are still hanging on to some pretty passé notions about what's appropriate in the realm of home decor. No disrespect, of course. Listen, we're certainly not insinuating that all of the stuff you were told growing up is wrong by any means. All we're saying is that mom and dad may know best about many things, but perhaps design isn't one of them. Ahead are 12 seriously outdated decor myths we're more than happy to debunk.
Myth No. 1: You need matching dishware.
Here's a scenario: You're on a road trip and stumble upon this sweet vintage thrift shop filled with unique dishware. Remarkably, they haven't been scooped up yet. You're about to purchase a handful when you remember this silly rule. Since there aren't any matching sets, you say bye ... and regret it forever. Dramatic? Yes. Although honestly, we had to get through to you somehow. As long as the plates and bowls speak to you and you enjoy 'em, that's all that matters — they don't need to be a matching set to be a part of your beautiful tablescape.
Myth No. 2: You can't mix patterns.
We couldn't disagree more! Playing with an array of colors and textures is an excellent way to infuse personality. And the same goes for mixing patterns. Don't be afraid to have fun. A kilim rug, tribal pillows, and a textured throw — bring 'em all to the party.
Myth No. 3: Stick to one style.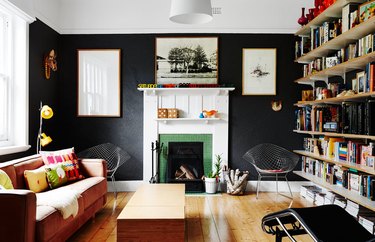 Whoever made this rule up must not have seen how cool this eclectic Australian abode looks, otherwise they'd realize how silly that sounds. Filled with modern furniture, Jo Dabrowski and her husband Andrew Fisher's colorful home is a mixture of modern, California-cool, and global styles that all coexist. The result is an interesting and beautifully layered bungalow.
Myth No. 4: You have to use a top sheet.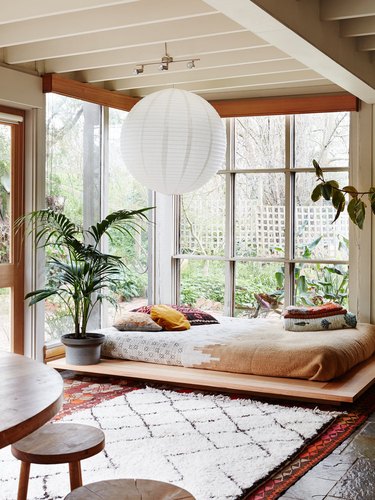 Ah, the great bedding debate. A top sheet is more a matter of preference than a prerequisite. Some people like that it keeps their duvet cover or comforter clean. Although tossing it in the washing machine more frequently would yield similar results, and you wouldn't have to incur the cost of another purchase. But, again, it's up to you.
Myth No. 5: Your sofa should be the main attraction.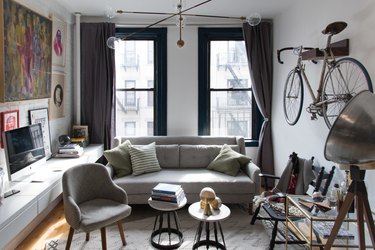 By virtue of its size and function, it certainly can be — and for most people, it probably is. But what if you're an artist in a studio apartment? You'll probably want to prioritize square footage for your easel or artwork over a sofa. And that's cool, too. The bottom line is: The most important item in your abode is whatever makes the most sense for you, both in terms of aesthetics and lifestyle.
Myth No. 6: You should have a headboard.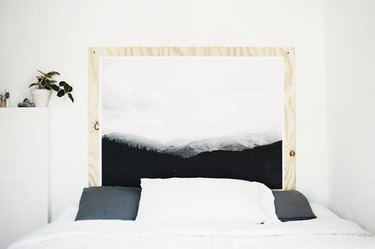 Don't get us wrong, headboards are wonderful! But are they a necessity? Nope. And there are tons of awesome alternatives, such as a hanging a quilt or a tapestry. A gallery wall is another great option. If you're feeling crafty, why not transform an Insta-worthy photo into a substantial art print and display it behind your bed a la Caitlin over at The Merry Thought?
Myth No. 7: Dark walls makes spaces appear smaller.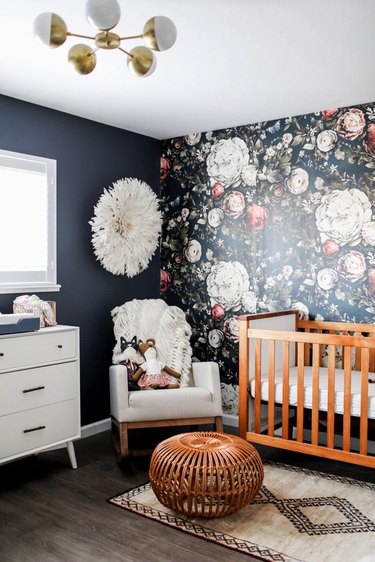 There's this misconception that dark paint turns anything short of a grand palace into a cave. But for the majority of the time, that's just simply false. Moody hues lend dimension, sophistication, and drama, unless your space is lacking natural light. In that case, you can up the luminaries, opt for a different shade, or take up photography as a hobby and turn it into a dark room.
Myth No. 8: Dark ceilings bring everything down.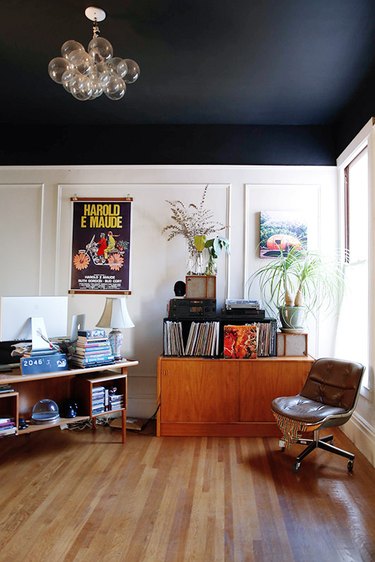 As with the myth about dark walls, this simply isn't true. Imagine this (or just look at the example above): white walls and a statement-making charcoal ceiling. Super chic, right? Add greenery, a turntable, and your vintage vinyl collection, et voila, you've got yourself a dreamy music room.
Myth No. 9: You have to choose a single focal point.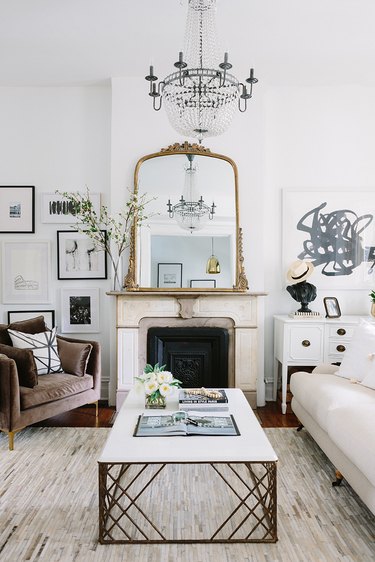 You can rock a bedazzled clutch and killer booties, so why not pair a blinged-out chandelier with a statement-making piece of art? Think of it less like one piece is stealing focus from another, and more like they are sharing the spotlight.
Myth No. 10: Every room needs a pop of color.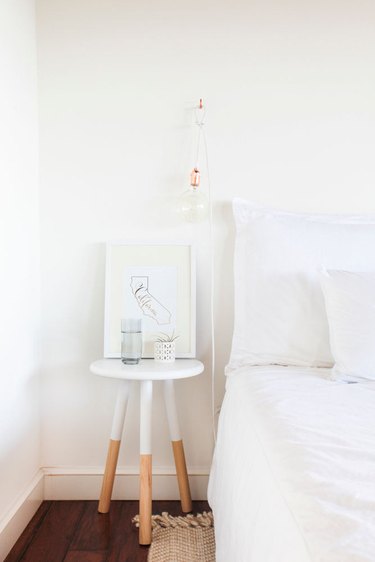 At this point, you've probably discerned that there are no hard and fast rules when it comes to color. An exclusively white color palette can be quite striking. If you're a fan of vibrant shades, go for it. If you fancy neutrals, that's totally fine, too. So don't feel pressure to add something flashy if you're not feeling it.
Myth No. 11: You need a bed skirt.
Your Aunt Myrtle may have told you that having a "dust ruffle" is nonnegotiable, although she also thought that girls shouldn't wear slacks, so take her advice with a grain of salt. Jokes aside, this really depends on what type of frame you have and if you're prone to stashing stuff under your bed. In that case, you might actually want one to conceal the clutter. However, if you prefer a more streamlined aesthetic, spend your money elsewhere.