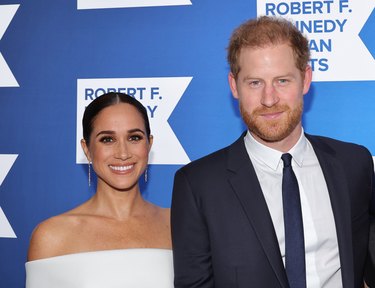 Prince Harry and Duchess of Sussex Meghan Markle are one of today's most obsessed-over celebrity couples. From tabloid covers at grocery store checkouts to our Netflix feeds and bookstore shelves, these two seem to be everywhere in an attempt to feed our culture's collective appetite for celebrity gossip. A major aspect of this interest takes the form of following where in the world Harry and Meghan are living. The worldly couple is famous for making big moves, with the means to live virtually anywhere their hearts desire.
Whenever Harry and Meghan announce or even tease a move, it instantly makes headlines. The rumor mill is constantly churning with where the two might flock to next. Canada? Los Angeles? Back to England? Most recently, the mansion in Montecito, California, where scenes from their Netflix docuseries were filmed hit the market and was listed at $33.5 million. The show also revealed the couple's first-ever shared home together, a modest two-bedroom house on the grounds of Kensington Palace called Nottingham Cottage.
Where else have these two royal love birds lived together over the years? Here's a roundup of all the homes in which Harry and Meghan have nested throughout their relationship.
1. Nottingham Cottage in London, England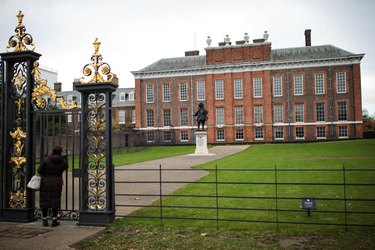 Harry lived alone at Nottingham Cottage (affectionately called "Nott Cott") starting in 2013 and was joined by Meghan when they got engaged in 2017. The two enjoyed the humble house in the early stages of their marriage, living in modest, cozy quarters. (Though, according to Harry, the feeling of embarrassment did come up when comparing the home to Prince William and Kate Middleton's more sizable abode at the time.) They called Nott Cott home until moving to Frogmore Cottage in April 2019, just weeks before their first child, Archie, was born.
2. Frogmore Cottage in Windsor, England
Harry and Meghan spent a stint at Frogmore Cottage within Windsor Great Park, which they still own, remaining their U.K. residence. They welcomed Archie in May 2019 while residing in the 10-bedroom house, which underwent months of extensive renovations (to the tune of $3 million) before they moved in.
The family of three then left England altogether in early 2020 after their splashy separation from the royal family, setting out for North America and greater independence.
3. Mille Fleurs on Vancouver Island, Canada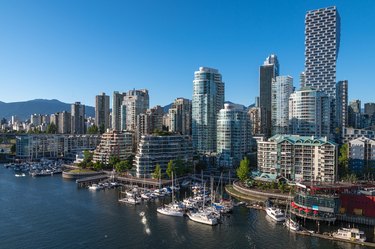 The family settled in Canada for a brief period in February 2020, setting up shop in a 10,000-square-foot, $14 million mansion on the Saanich Inlet of North Saanich, British Columbia, Canada. The residence was called Mille Fleurs and was replete with many amenities fit for royalty, including a 17th-century imported French fireplace, a wine tasting room, a gated entrance for privacy, a guest house, and beach access.
4. Tyler Perry's Mansion in Beverly Hills, California
When impending COVID travel restrictions were announced in Canada, Harry and Meghan quickly decamped from Mille Fleurs and set out for sunny Los Angeles in March 2020. With help from their good friend Oprah, they connected with movie mogul Tyler Perry and began living in his $18 million mansion in Beverly Hills. This eight-bedroom, 12-bathroom, Tuscan-style villa called Beverly Ridge sits at the top of a hill and is where they celebrated Archie's first birthday.
5. Montecito, Santa Barbara, California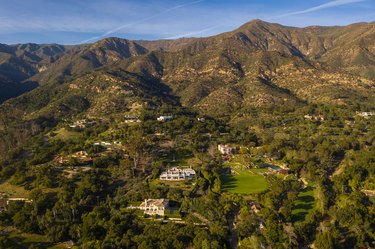 In June 2020, Harry and Meghan bought a home of their own in Montecito, California, in the Santa Barbara region, where they still currently dwell. While their house might look like the location of some scenes from ‌Harry & Meghan‌, those were actually filmed in a different Montecito mansion nearby that they simply borrowed for the shoot.
Their own mansion is strikingly similar, however, with panoramic canyon and oceanside views and a similar architectural style. This is where they've resided with their children Archie and Lilibet ever since. Lilibet was actually welcomed a year after the initial move. The $14.65 million house is in the same neighborhood as Oprah and Ellen Degeneres' homes, boasting nine bedrooms, 16 bathrooms, a library, an office, a spa with a separate dry and wet sauna, a gym, a game room, an arcade, a theater, a wine cellar, and a five-car garage.