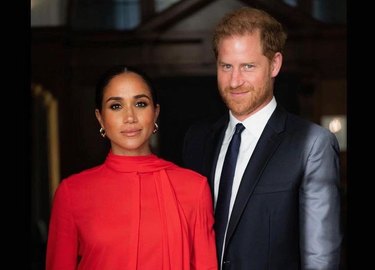 Prince Harry's new memoir, ‌Spare‌, is now out in the world, giving us an inside look at his experiences as a member of the royal family. Interestingly, one such experience involves the feeling of embarrassment for having IKEA furniture.
According to ‌Daily Mail‌, when Prince Harry visited the Kensington Palace apartment of his brother, Prince William, and Kate Middleton, he was left with an unexpected feeling. "The wallpaper, the ceiling trim, the walnut bookshelves filled with volumes of peaceful colors, priceless works of art. Magnificent. Like a museum," he wrote, according to ‌Daily Mail‌.
Apparently, Prince Harry's Nottingham Cottage home with Markle was not of similar stature. "We congratulated them on the renovation without holding back the compliments," he wrote, "while feeling embarrassed of our IKEA lamps and the secondhand sofa we'd recently bought on sale with Meg's credit card on Sofa.com."
For perspective, the 1,324-square-foot Nottingham Cottage has two bedrooms and one bathroom. Prince William and Kate Middleton also previously lived there. As for the Kensington Palace apartment the Prince and Princess of Wales were in at the time, it has 20 rooms spread out across four stories. It's definitely not what us non-royal Americans would call an apartment.
However, despite Prince Harry's IKEA embarrassment, he now lives with Markle and their two children in an 18,671-square-foot Montecito home that has nine bedrooms and 19 bathrooms. On the 7.4-acre property, there is also a gym, spa, movie theater, game room, pool, guesthouse, and wine cellar. According to ‌The Sun‌, the residence was worth about $30 million as of May 2022.
So while Prince Harry might have once felt embarrassed by his IKEA furniture, we have a feeling that is no longer something he has to worry about.