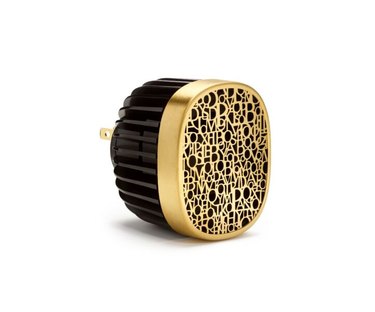 I was first introduced to Dipyque candles by a dear friend of mine about 15 years ago. Her home always smelled divine, and I discovered it was due to her collection of Baies candles by Dipyque. For many years thereafter, it became my home signature scent as well.
These days, I tend to rotate my favorite candles depending on the season or reason — yet, I will always have a soft spot for Baies.
Although I light a candle just about every day, there are various times when I don't have one actually burning. This was why I was excited to learn about Diptyque's Electric Wall Diffuser.
With two adults, two kids, and two dogs at home (together all day, every day … especially this past year), let's just say it's nice to have ways to refresh our space. So, in addition to opening windows and letting fresh air in, the wall diffuser has proven to be quite the nifty little device.
The scent lasts for about three months — yet keep in mind that it's ​very​ strong when first in use. It might seem overwhelmingly strong in smaller spaces, so you might want to consider running for only a few minutes at a time. After a few weeks or so, the scent is much lighter. Also, the diffuser is on the larger side, so if you have limited outlet space, the size might be a bit of an issue. Although, nothing that a power strip or outlet extender can't fix.
It's a lovely gift idea for a new homeowner or for a friend's birthday. Or, really, why not treat yourself? Life is too short — time to slow down and smell the diffusers.