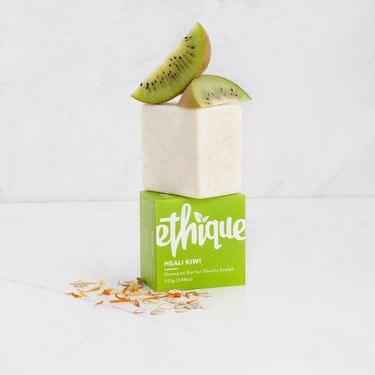 When I first heard about shampoo bars, I was doubtful. I couldn't imagine how a solid bar would lather while managing to get all your hair and your entire scalp clean. However, at the beginning of quarantine, when I was exploring zero waste swaps while also dealing with my own scalp and hair woes, I completely changed my mind.
I, a frugal shopper, was initially convinced to buy Ethique's Heali Kiwi shampoo bar when I learned that a single bar of shampoo is equivalent to ​three entire bottles​ of shampoo. Not having to worry about re-purchasing shampoo every few weeks? Yes, please! I also liked that this product is plastic-free, vegan, cruelty-free, palm oil-free, soap-free, and sustainably made.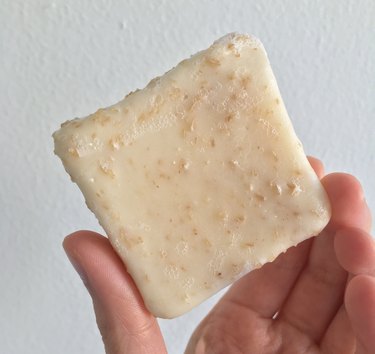 Upon actually trying the bar, I knew I made the right decision. I have a temperamental scalp that oscillates between oily and flaky. My skin is sensitive. Naturally, my hair is thin and slightly wavy. I haven't had a haircut in over a year, so in terms of length, volume, and styling, my strands are a mess. What I primarily look for in a shampoo is something that will balance out these issues, keeping my hair healthy, shiny, and soft, and the Heali Kiwi bar does just that.
Heali Kiwi was specifically made for itchy, dry scalps that are in need of soothing. The bar is pH-balanced, ideal for sensitive skin, and full of oatmeal and oils like neem and karanja. I find that it's gentle and hydrating, but doesn't leave my hair looking or feeling oily. Since I've been washing my hair less while being quarantined the past few months, this is ideal.
I also love Heali Kiwi because it lathers beautifully and manages to coat everything, but doesn't weigh down my hair. After a good washing, my hair dries feeling light and clean. It also leaves behind a slight fruity scent, which is lovely.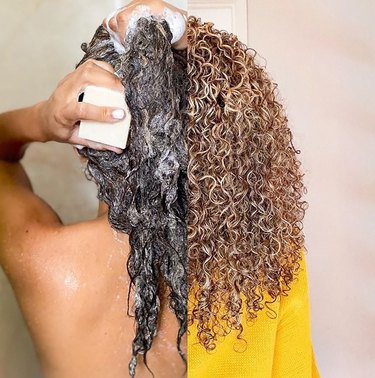 For $15, you can purchase Heali Kiwi on the Ethique website. The bar is also available on Amazon Prime for $15.99. As for storage, I use a wooden soap dish like this one.