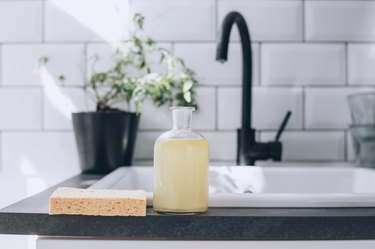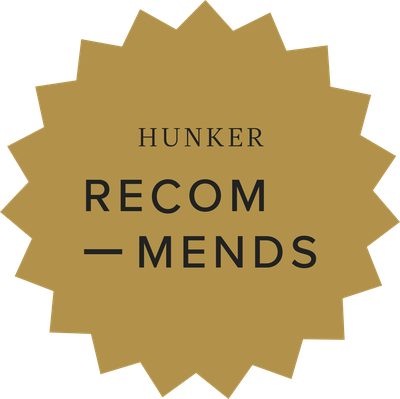 Whether it's gadgets, decor, or furniture, in Hunker Recommends, our editors only put their stamp of approval on the very best.
Scrubbing dishes is not exactly a fun task, but there is a key item that can make it less painful: dish soap. Whether its powerful suds effortlessly cut through tough grease and grime or its scent pulls you into a meditative trance, really great dish soap can turn a relatively unpleasant chore into, dare we say, an almost enjoyable job. And who knows dish soaps better than the editors at Hunker? We've spent years elbow-deep in dishes and know a thing or two about what really works.
Here are the most effective, sweet-smelling dish soaps our editors swear by.
"We (my husband and I) mostly use this on our dishes, although we do occasionally sub in Dawn Powerwash on baking dishes and pans when Ecos doesn't cut it. But generally, we feel pretty strongly about using something organic on our pans and dishes. We also HATE soap that leaves behind any type of floral or scented residue. Ecos has absolutely 100% ZERO scent." — Leonora Epstein, Senior Director
"When it comes to dish soap, I tend to buy what's on sale and what's on the natural side. At the grocery store, I often find myself reaching for Mrs. Meyer's dish soap in Lemon Verbena. I like the smell along with the clean look of the bottle." — Laurie Grossman, Director, Editorial Operations
"I'm a sucker for anything that smells like lemon, because is it me or do citrus-scented cleaning products just work better? Plus, with the refill size, you really get a good bang for your buck (even if you're like me and use almost a cup of dish detergent for every wash). Also unlike other plant-derived soaps, this one really suds up." — Lowe Sadler, SEO Editor
"Honestly I don't spend a lot of time looking for the perfect dish soap, but I will say this one just smells AMAZING." — Lacey Won, Senior Social Media Manager
"I have tried a wide variety of dish soaps over the years. Usually, I don't put much thought into it, I just end up grabbing something that is budget-friendly. However, I've learned the hard way that not all dish soaps are created equal. Dawn Ultra is the only one that quickly cuts through grease and doesn't leave an oily residue behind, which saves me valuable time and effort that can be used on something more fun." — Ariane Moore, Design Editor
"I used to go for whatever was cheapest — until I found this soap, that is. I never thought I'd be so obsessed with dish soap, but this cuts through everything, while somehow also being all-natural and healthy. Plus, all of the scents smell amazing (although green tea and lime is my fave). It's a little pricey, but a little goes a long way and a bottle usually lasts for three to four months, so I'm okay with the price tag." — Gina Goff, Director of Audience Development
"I know most people are into Mrs. Meyer's Lemon Verbena — exhibit A and B above — but I think everyone is sleeping on the honeysuckle scent. It. smells. AMAZING. It's a mix between sweet fruit and fragrant flowers and I wish my whole life smelled like it. Oh, and it works wonders on tough dishes." — Katie Maguire, Commerce Editor
---
Katie is a Los Angeles-based writer who covers shopping trends, deals, and product reviews for Hunker. She's written for PureWow, Food Network, and Well+Good. When not online shopping, you can find her collecting vintage glassware or rewatching Nancy Meyers' movies for design inspo.