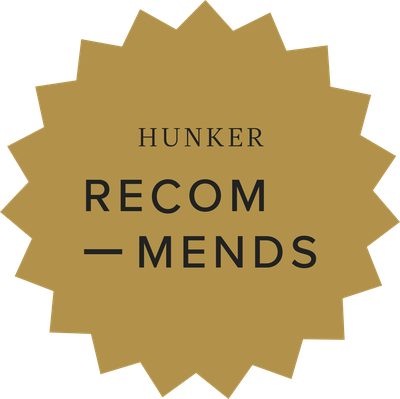 Whether it's gadgets, decor, or furniture, in Hunker Recommends, our editors only put their stamp of approval on the very best.
Washing your hands regularly is one of the most crucial ways to fight illness and stop the spread of germs. But there's a major downside, too: Dry cracked skin. That's why, for this month's edition of Hunker Recommends, we're tapping our editors to share their favorite hand lotions, creams, balms, and salves that help save them from the pains of dry skin.
While there was, ahem, one very clear winner, all of them deserve honorable mentions. Here, the hand lotions that our editors swear by.
"I have an embarrassing habit of picking my cuticles, so combine that with all the hand washing we're doing these days, and you've got some pretty nasty paws. This is the only hand cream I've found that practically makes my craggy edges disappear with one application. The secret? Lanolin, a wax that sheep secrete. I know — it sounds a bit gross, but trust me, it's a magic ingredient. And the price feels totally fair — a tube of this will last me for a few months." — Leonora Epstein, Senior Director
"I love Creme de Corps by Kiehl's and have used this for years. It's rich without being greasy, and unscented. Both my husband and I swear by it." — Laurie Grossman, Director, Editorial Operations
"This isn't technically a hand cream; it's a super heavy butter. But it works so much better than any of the other frilly, scented lotions I typically use. You know how some of those hand lotions wear off in a matter of minutes (including the smell)? The SheaMoisture Raw Shea Butter doesn't do that, like at all. It'll last until your next feverish hand-washing session. And I'm convinced it makes my hands softer, too. (Do soft hands really matter right now? Idk, but I'm still a fan.)" — Lowe Sadler, SEO Editor
"I'm really picky with scents and get overwhelmed easily by lotions and perfumes that are too fragrant. Peach Slices has just the right amount of a light, fruity scent, while also moisturizing my hands without any greasy residue. I also love that I'm supporting a WOC-founded brand that is budget-friendly and accessible at drugstores like CVS." — Lacey Won, Senior Social Media Manager
"Because of my sensitive skin, I stick with the basics! I use this super exclusive (just kidding) brand Cetaphil because it's so light and effective. It's also great as a facial moisturizer so I get a lot of bang for my buck." — Eva Recinos, Associate Editor
"I know what you're thinking: Bum bum cream for your hands? But, I swear, this is the best lotion I have ever used — period. Since it is for your body, the big tub is a bit pricey, but it lasts me months and months. (There's also a mini version for $20 that's much more purse-friendly.) It's the only lotion I've tried that actually makes a noticeable difference immediately. My skin is instantly softer and more hydrated, plus the smell is amazing. The amount of compliments I get alone is worth every penny." — Katie Maguire, Commerce Editor
"The Hawaiian kukui nut is known for its many healing properties. This is my year-round go-to lotion — it is extremely absorbent and leaves dry skin hydrated without feeling heavy. It's so gentle, I even use it on my face when I run out of my daily lotion." — Colette Dazé, Hunker House Manager
And the most popular, by far:
"A splurge to be sure, but this hand cream is definitely worth spending a few extra bucks. The biggest plus for me is that a little goes a long way, and it really moisturizes without making my hands feel greasy. The scent is a bit woodsy, but not overwhelming. And you just can't ignore the beautiful packaging — it'll blend right into your stylish workspace, even if that's at home on your bed." — Ariane Moore, Design Editor
"I have the 500mL bottle in my bathroom and I absolutely love the natural and woodsy scent. It's a little on the pricier side for me, but it's creamy, yet not so heavy, so a little goes a long way." — Mory Men, Design Manager
"My skin is always really dry — even in non-pandemic times when I'm not washing my hands every 30 minutes and drinking so much comfort wine — so I have tried a lot of moisturizers, ointments, salves, you name it. This hand balm from Aesop is by far my favorite. It's the only product I've found that really hydrates in a meaningful way without feeling super greasy afterward or taking ages to soak in. Granted, it's on the pricey side, but you only need a little bit and it makes such a difference." — Gina Goff, Director of Audience Development
"Huge fan here! The scent is divine (without being too feminine or masculine smelling), it moisturizes perfectly without being greasy, and the packaging is lovely enough to keep out on display on my bedside table." — Laurie Grossman, Director, Editorial Operations