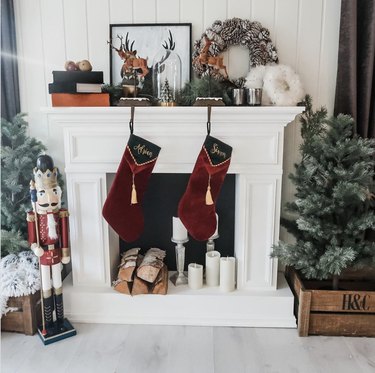 If you grew up hanging your Christmas stocking with, say, a nail, newsflash: There is another way. In fact, there's an entire subsection of holiday decor dedicated just to Christmas stocking holders. These weighted objects can help you layer your yuletide look, add some flair to your seasonal mantel, and kick it up a notch for winter (or Christmas in July, for that matter).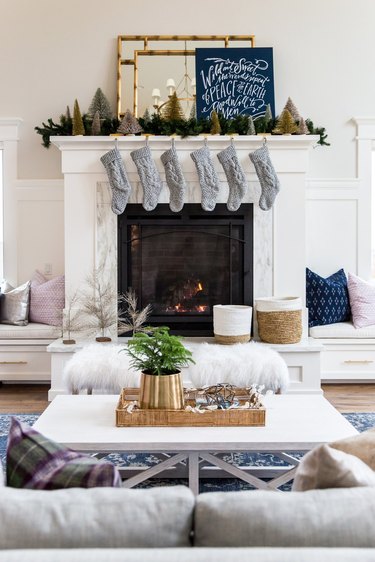 It's a very Studio McGee Christmas with these stocking holders from Pottery Barn — a reliable source for all chic and timeless holiday decor. The simple, heavyweight stocking holders come in brass, silver, or antique bronze. And they can be personalized.
2. Create a wintry scene.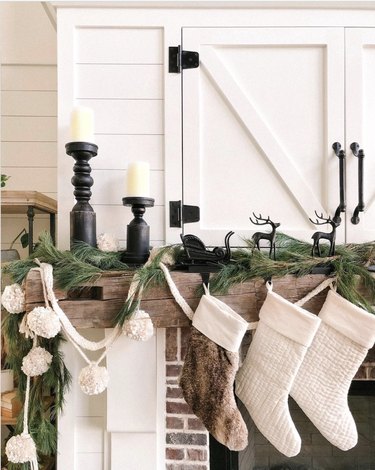 3. Keep it classy in chrome.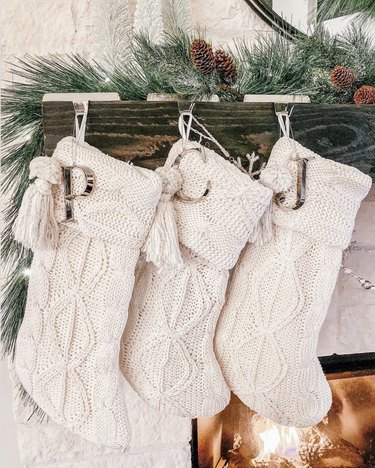 The matching chrome initials dress up these simple, silver Christmas stocking holders for a classy yet understated look. For Casey Nowell, of Casey Nowell Interiors in Texas, it's the epitome of refined farmhouse Christmas decor.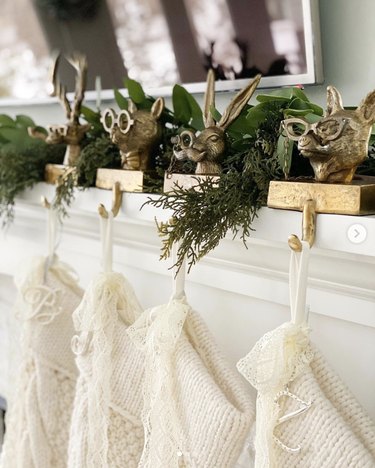 Christmas stocking holders can easily add a little character (or, in the case of this Wisconsin home, several unexpected characters) to the mantel. These uber-charming bronzed figurines, that feature a mouse, fox, hare, and stag in various eyewear, give off an Alice in Wonderland feel and make for wonderfully quirky holiday decor.
5. DIY a permanent solution.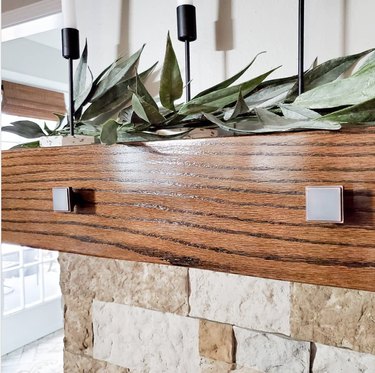 This homeowner went for a more permanent solution on her mantel. It works for Christmas ornaments, decor for the 4th of July, fall accents, or any other seasonal trimmings for that matter. What's her DIY trick? Bronze cabinet pulls that blend into the dark walnut stain on the wood. "You hardly notice they are there," she writes.
6. Skip the mantel completely.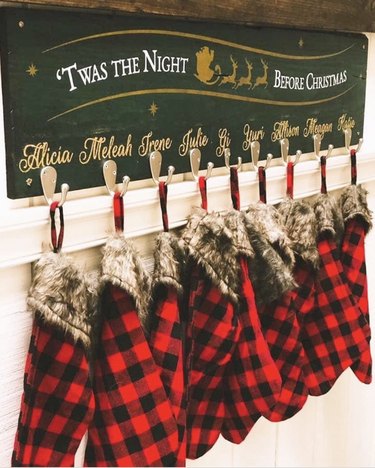 No holiday mantel? No problem. The Board and Brush Creative Studio in Livermore, California, creates custom wood signs for all occasions — even Christmas. This unique piece has enough hooks for a family of nine, and each one features an ornate name and an adorable matching buffalo plaid stocking.
7. Enlist a reindeer or two.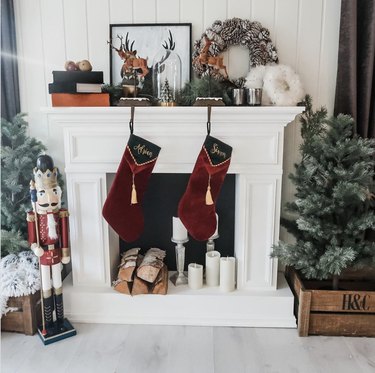 Norwegian company Venoma Vinyl sells a wide range of beautiful Christmas decor. And here the brand used a pair of playful, weighted reindeer holders to show off a set of rich velvet stockings. The overall effect is classic, thoughtful, and not too over-the-top.
There's no need to complicate things. April Joy, from San Diego, California, gladly jumped on the Christmas in July train and put together a light and airy mantel that has some of the best coastal holiday decor. Her Christmas stocking holders are super simple — gold hooks from Amazon. So they let the other elements, like the vibrant garland, really shine.