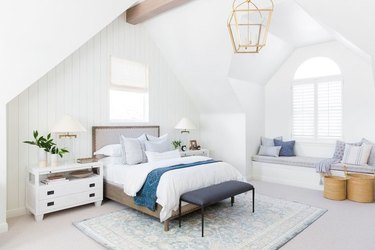 Every time it gets published, Google's Year in Review feels like a trip down memory lane. So much happened in 2019 that it can sometimes feel like you're in the Twilight Zone thinking, "Wait, didn't I already live this day?" No, you didn't. It's just that there's yet another story to keep up with.
Although we naturally feel inclined to get lost in the other trends — Baby Yoda leads the charge for baby-related searches of course — we're here to talk about home decor specifically.
And in case you're wondering, here is the full list of the top 10 trending home style searches:
Farmhouse style
Colonial house style
Cape Cod house style
Spanish style house
Art deco style
Japanese style house
Craftsman style home
Transitional style
Prairie style homes
Modern style homes
Check out the full Year in Review here.
---
Eva Recinos is an associate editor at Hunker. You can reach her at eva@hunker.com

View Work