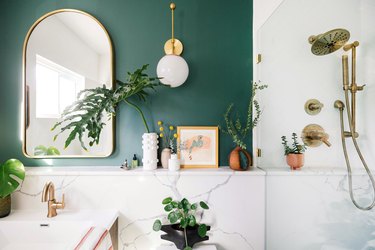 If you're in the process of a bathroom remodel, the difference between a good bathroom and a great bathroom often comes down to the little details — things like finishings, clever storage, paint selection, and extras that make primping more enjoyable. Case in point: The shower shelf.
Equal parts practical and pretty, a shower shelf offers an opportunity to up the sophistication of your shower area. Whether you want to spend the big bucks on a shower niche or are on the hunt for shoppable alternatives, here are six shower shelf ideas that promise to beautify your bathroom.
1. Recessed Shower Niche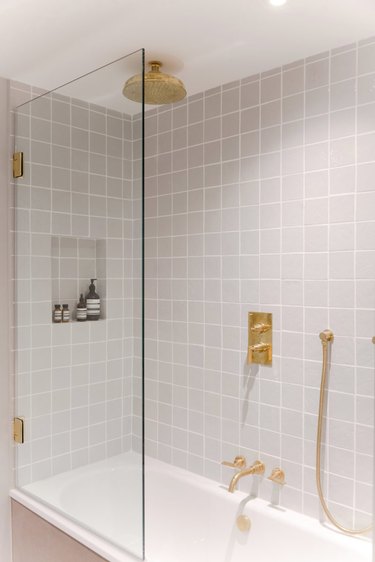 As far as we're concerned, shower niches are one of the most popular shower shelf ideas around. Comprised of a small, built-in alcove, this style offers somewhere to place your bottles without knocking into jutting shelves whenever you have soap in your eyes. Want to give your bathroom a soothing, spa-like quality? Take a cue from British-based design firm 2 LG Studio and have your niche match the rest of your shower.
2. Multi-Niche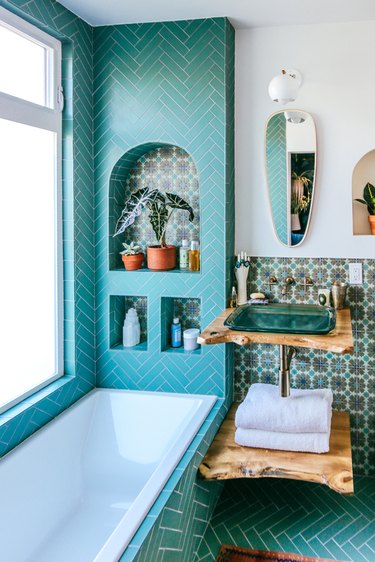 3. Corner Shelves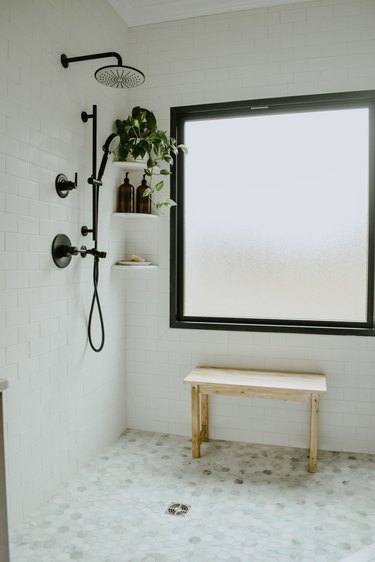 A set of corner shelves is a great option for anyone looking to spruce up a small shower — they occupy dead space, so you shouldn't really be encroaching on your square footage.
4. Floating Shelves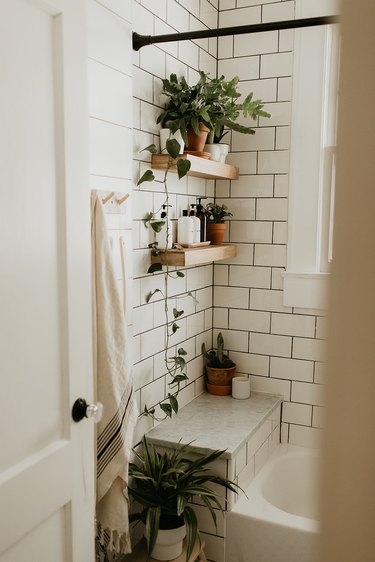 Just because your bathroom isn't blessed with built-ins doesn't mean you can't embrace some great shower shelf ideas. If you're looking for a way to zhuzh up your rental bathroom, take a page out of Carla Natalia's book and add some floating shelves to your shower area. If you want to follow Natalia's lead and go with wood shelves, just make sure that they're far enough away from the direct spray of your shower head, as over time, water-soaked wood can become damaged.
5. Marble Ledge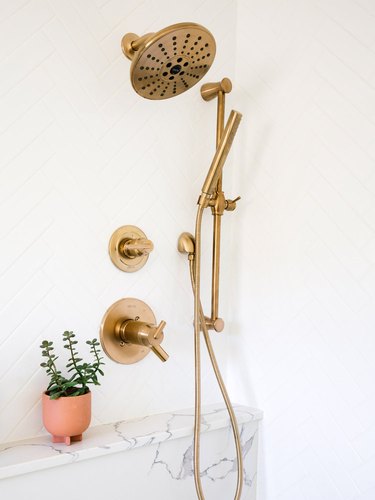 Adding a ledge to a shower wall is a lovely, subtle design feature to bring to a shower, but it's also functional. We love how Dabito of Old Brand New tops a marble ledge with a decorative plant.
6. Mini Metal Shelf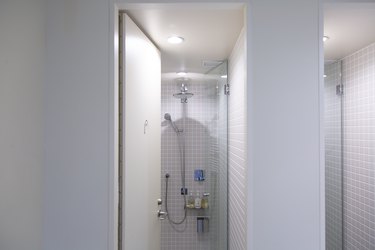 If you want to give your shower a hotel-like feeling, consider installing a small metal shelf that only fits the essentials — shampoo, conditioner, body wash.