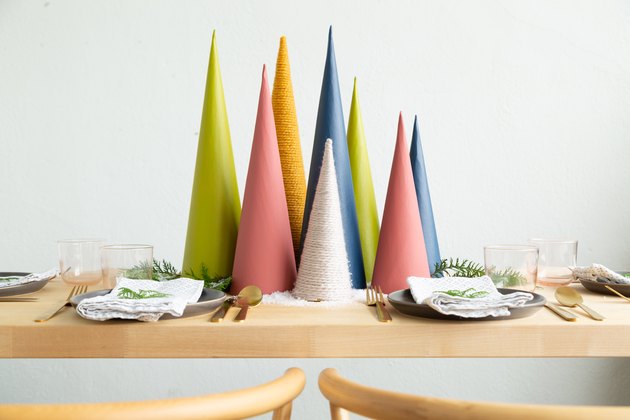 We all know the routine: digging in the garage for bins of tangled lights, deciding which ornaments will go up and which will stay in their boxes. After a while, decorating for the holidays can start to feel repetitive.
Which is why we're always intrigued by new ideas from retailers, Instagram, and our favorite design pros. We tapped a few experts to give us their insight into what trends you'll be seeing in holiday decor this year.
Grandmillennial Aesthetics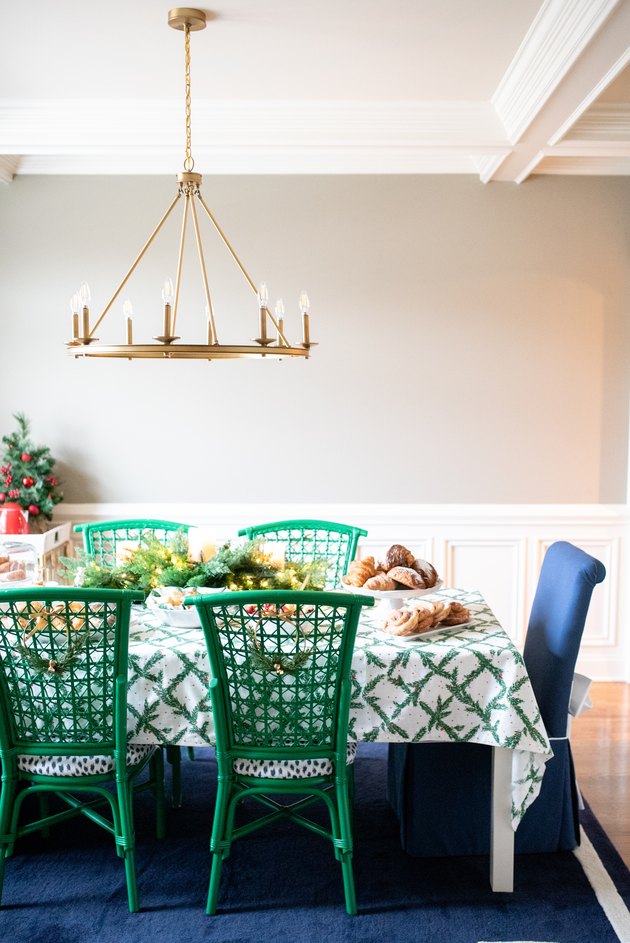 Roxy Te, Founder and Creative Director of Society Social, points out a resurgence in the popularity of rattan, wicker, cane, and grasscloth over the past year — especially when it comes to "grandmillennials." The term refers to a group of millennial decor lovers who gravitate towards traditional decor elements like "wallpaper, fringe, rattan, trim, and more," Te tells Hunker. Te expects to see "wicker Christmas tree collars or woven tree stands" as well as items like rattan counter stools and cane dining chairs.
Bold, Maximalist Colors
Designer and Jungalow icon Justina Blakeney has seen non-traditional holiday colors like "mossy greens and orangey-pinks instead of the more traditional red and green." They all fit in with a more maximalist vibe — especially when paired with textiles and fibers like macrame and pom-pom garlands. This "very maximal, colorful holiday vibe" is perfect for boho lovers.
Year-Round Botanicals
Alessandra Wood, VP of Style at Modsy, has noticed a lot of designers and influencers using garlands for mantles and tablescapes — particularly non-holiday specific green. She's noticed a lot of greens that have "staying power and will dry out over the season." Wood recommends eucalyptus, bay leaves, and magnolia as options that you can keep them on display even past the holiday season.
Deep Tones
Kate Lester of Kate Lester Interiors notes that more jewel tone colors are showing up in holiday decor. "Deep plums, red wine hues, and forest greens are an unexpected alternative," to the usual super bright red and green, Lester says. They're especially chic "when paired with textural elements like aged leather or marble."
Festive Minimalism
Liz Caan of Liz Caan & Co shares that "minimalist wreaths" are definitely having a moment. These decor items are chic on their own, "without traditional evergreens, branches, berries, and leaves."
---
Eva Recinos is an associate editor at Hunker. You can reach her at eva@hunker.com

View Work