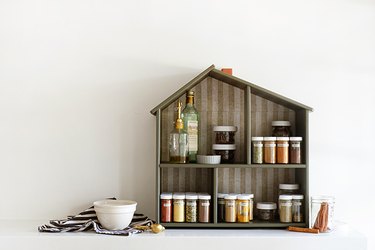 Add a cute storage and organization option to your kitchen with this easy-to-make spice rack. It's the perfect little "home" for all your herbs and seasonings. We gave an IKEA Flisat dollhouse a little makeover and filled it with fun cooking and baking essentials. It can be hung on the wall as a smart space saver, or sit on your counter for easy access while you are working.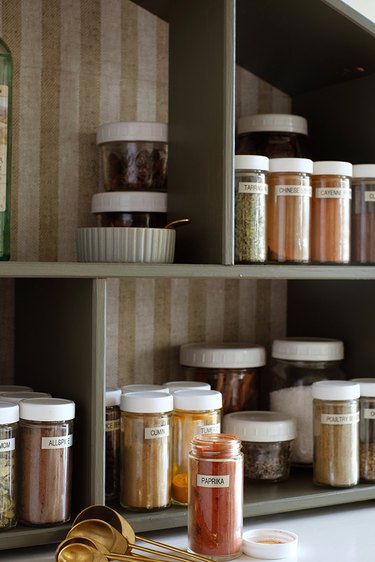 We customized our IKEA dollhouse with some olive green paint and a little striped wallpaper in the back. The possibilities are endless; you can customize this to fit any style or decor. Initially, we were going to go a little more Scandi with a black and white color scheme, but this warm green felt better.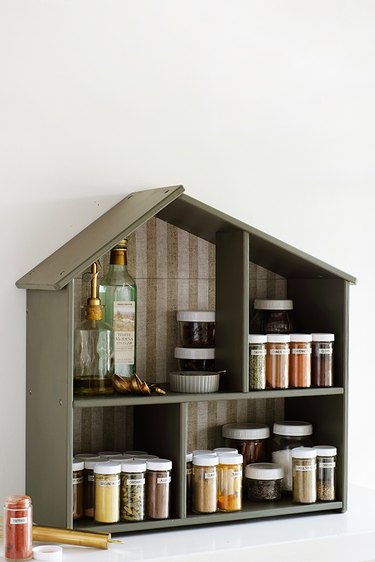 Step 1
Start by laying out all the pieces to the IKEA Flisat dollhouse. You will want to separate the wooden pieces from the white laminate pieces. The wooden pieces will be painted and the white laminate pieces will be covered with wallpaper.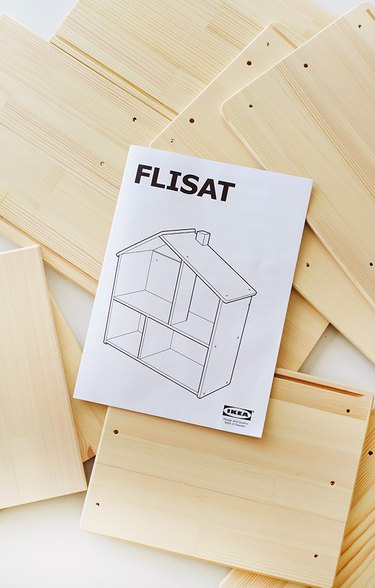 Step 2
Lay out all the wooden pieces and paint both sides. I chose a dark color, so I actually had to give it two coats on each side.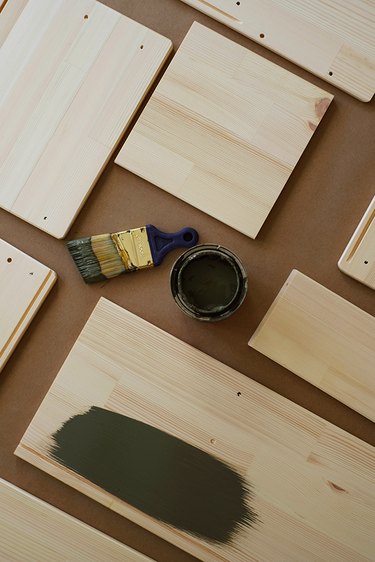 Step 3
Lay out the back pieces of the dollhouse. You will want to make sure you have the right sides up so that you cover the inside back of the house.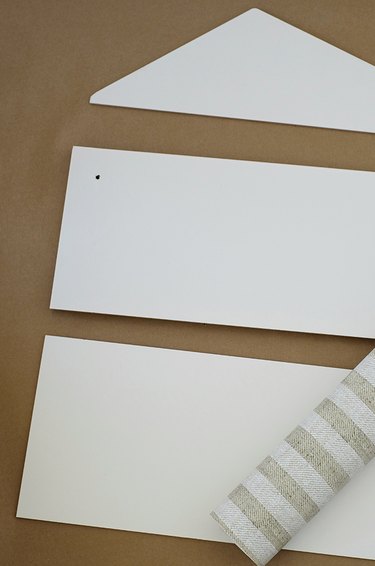 Step 4
Line up the wallpaper pattern so that it's continuous through the three pieces, and then trim the excess with a blade.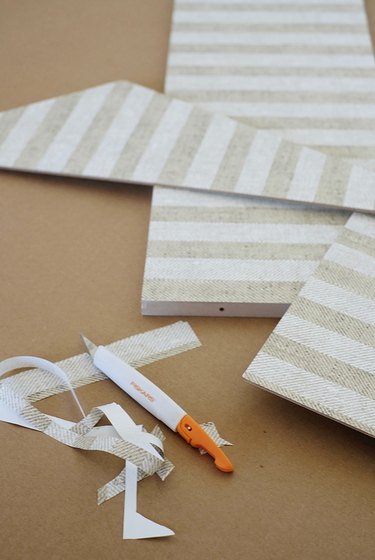 Step 5
Once all the painted pieces are dry and you've adhered the wallpaper to the laminate pieces, you can begin to assemble the dollhouse. Follow the IKEA instructions.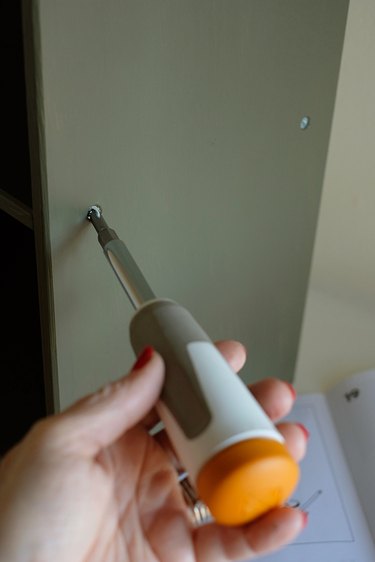 Step 6
Now you can add all your spices, herbs, and seasonings. This little spice house is really very spacious. I was even able to add my oil and vinegar bottles as well.