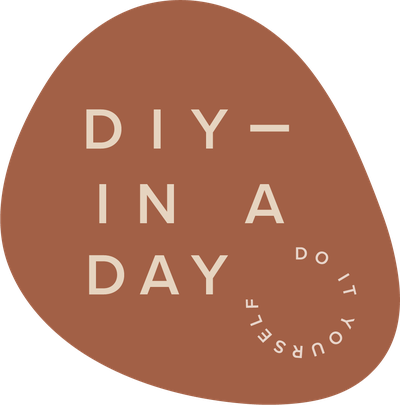 DIY in a Day brings you step-by-step instructions for easy projects that will spruce up your space — within 24 hours (or less!).
If you are anything like us, we love adding plants into our home design. Not only do they add color and texture to a space, they also add positive energy. This time of year we just cannot help ourselves by adding more plants to our homes.
If you are worried about having pots or baskets directly on your hardwood floors, rugs, or carpet, a plant riser is the perfect DIY project to make. We're showing you two different styles you can make.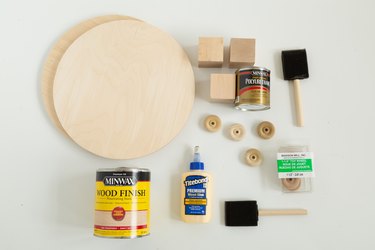 Step 1
For the first riser, add wood glue to a block and adhere to the bottom of the circle. Place it close to the edge. Repeat with the other two blocks, spacing them out evenly.
Step 2
For the second riser, glue three or four wood wheels together (depending on how high you want your riser to be) using wood glue. This makes one "leg." Repeat with the other wheels, creating four legs in total.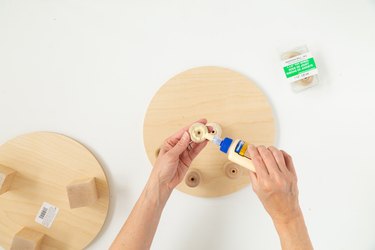 Step 3
Add wood glue to each piece and adhere to the bottom of the circle along the outer edge. Space them out evenly.
Step 4
Use painter's tape to secure the pieces to the circle base and allow to dry.
Step 5
Gently sand the tops of the wood circles. Apply a thin coat of white wash stain to the top and bottom pieces.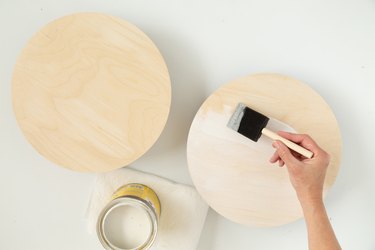 Step 6
Use a cloth or paper towels and wipe away the stain on the tops and bottom riser pieces. Allow to dry.
Step 7
After the stain is dry, brush a thin layer of polyurethane to the plant risers. Allow to dry.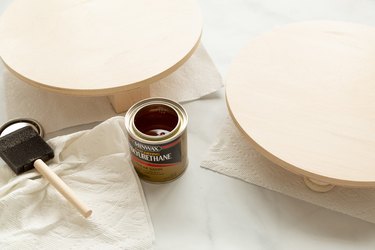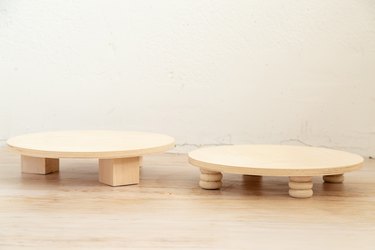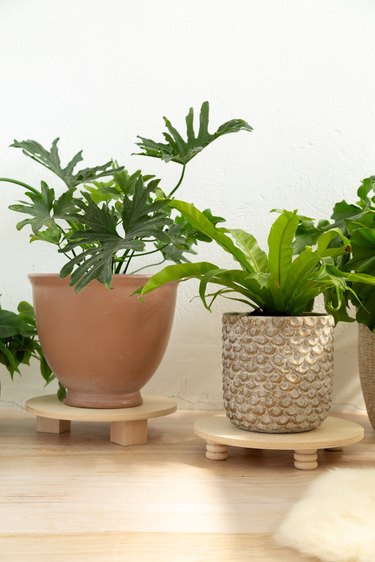 ---
Alice & Lois is a DIY and lifestyle blog where twin sisters Sara and Melissa share their inspiration, projects, connection and celebrate the good in life. They create inspiring posts centered around home, family, style and creativity, specializing in simple, yet sophisticated DIY projects. Sara and Melissa live in two very different places – Sara is in the heart of the midwest, Indianapolis and Melissa in the majestic ski town of Crested Butte, Colorado. Alice & Lois was named one of the Top 10 DIY and Decorating Blogs by the editors of Better Homes and Gardens in 2015 and 2016 and recently named one of the Top 30 DIY Blogs to Follow by Domino.