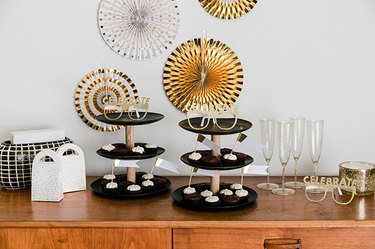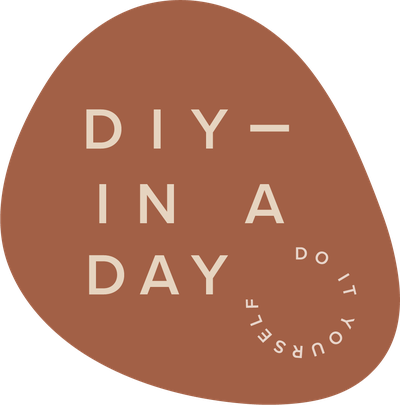 DIY in a Day brings you step-by-step instructions for easy projects that will spruce up your space — within 24 hours (or less!).
Don't put it away after the holiday! Turn your treat stand into a jewelry stand.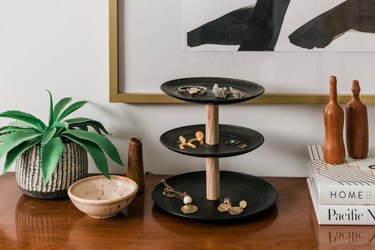 This DIY three-tier stand takes less than an hour to make — and you probably already have most of the materials on hand. If you don't, though, just hop onto Amazon to grab everything you need using our handy supply list below. Once done, it'll be the perfect way to hold all your favorite jewelry, or you can bet that it's an eye catching way to hold some sweet treats at an upcoming party.
Things You'll Need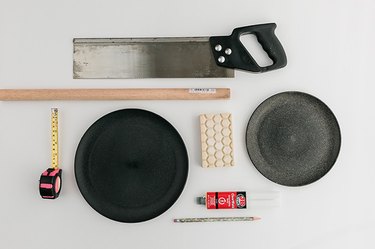 Step 1
Measure and mark your dowel rod into 4-inch lengths. To make the pair of treat stands that you see pictured above, you'll need to cut four 4-inch rods.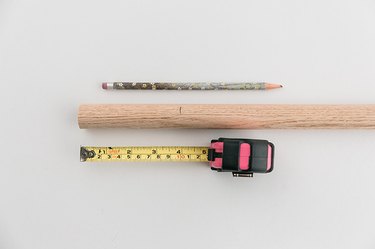 Step 2
Cut the dowel down into the four individual rods you measured and marked by using a miter box and saw.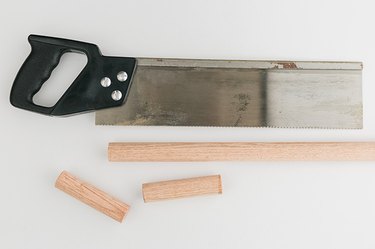 Step 3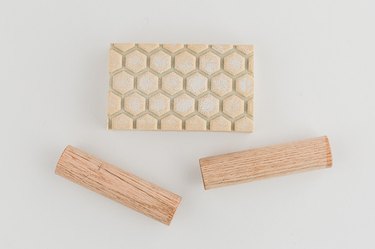 Step 4
Add a nickel-sized amount of 2-part epoxy to one end of each of your first two cut rods. Then, quickly press them into the center of two plastic plates — one in the top center of the 10-inch plate, and the other in the bottom center of one 8-inch plate (you can just eyeball their placements like we did). Hold in place for one to two minutes before releasing, and then allow the adhesive to set on its own without touching the plates or rods for 10 to 20 minutes before handling again. Repeat to start assembling your second treat stand.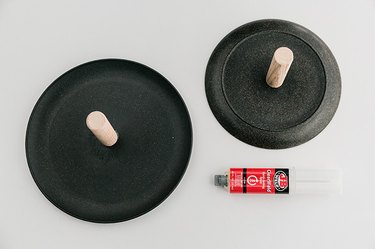 Step 5
Add more epoxy to the still-exposed ends of the two rods, and sandwich a second 8-inch plate in between, making sure it's centered (again, you can just eyeball it). Hold in place for one to two minutes before releasing, and then allow it to set on its own for another 10 to 20 minutes before moving it. Repeat to finish assembling your second treat stand.
Step 6
Because the 2-part epoxy is a strong smelling adhesive, you'll want to place the three-tier stand in an out-of-the-way, well-ventilated space to fully cure and off-gas overnight. Once that's done, though, you can set the stand up on a dresser or party buffet table. The styling and organization possibilities are practically endless!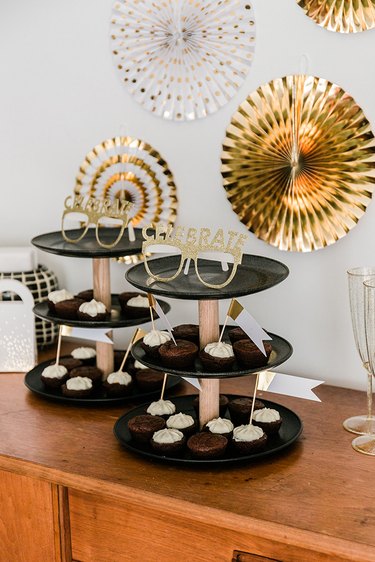 ---
Carrie Waller is the writer, stylist and photographer behind the lifestyle and crafting blog, Dream Green DIY, which was founded in March 2011. Her work has been featured by Domino, Better Homes and Gardens, Design*Sponge, HGTV Magazine, Country Living, Rue Daily, Glitter Guide, and Apartment Therapy. Carrie lives in Waynesboro, Virginia, with her husband and their three pets.
View Work