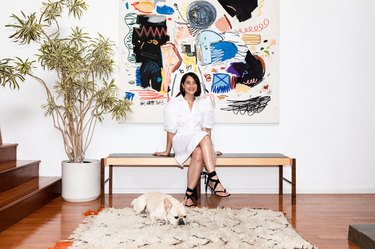 Who: Holly Liss
Where: Venice, California
Style: Bright, modern, and eclectic with a relaxed Los Angeles feel
Holly Liss is the friend you go to for recommendations on everything. She's made a career out of social storytelling for brands like Helmut Lang, Theory, and goop, and created and managed online communities before that was even a thing. Knowing how to bring a brand's voice to life on social requires a certain amount of expertise in the lifestyle, food, fashion, and wellness space — which aligned with her voracious appetite to know about all things beautiful and delicious. In 2015, she launched her own creative consulting agency called ENLISST, where she focuses on food, lifestyle, and fashion brands. Her own brightly colored, well-curated Instagram feed is just a glimpse into her bicoastal life, but it's at her Venice loft where she lives with her partner Nicolas and her pup Chester where you can really get a dynamic look into the life of this modern Renaissance woman.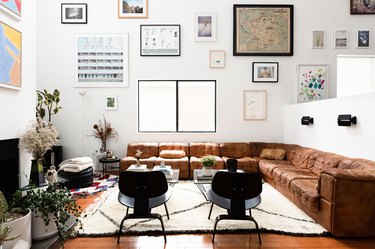 The light-filled, open loft space is covered from floor to ceiling in artwork. An enthusiast of emerging contemporary artists, Holly loves heading to Tappan Collective to find new and exciting work. Not afraid of bold statement pieces, a massive Jonni Cheatwood painting hangs above a Doug McCollough Lino Bench they scored from The Line. "These two pieces were meant to be together" she says.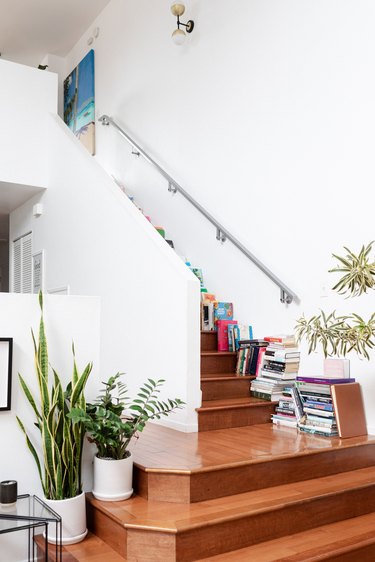 She finds home and design inspiration from Instagram, a channel where she has spent a lot of time discovering and curating. Accounts like Amber Interiors, all.sorts.of, and Shelby Kass inspire her with decor ideas and enviable interiors from around the world.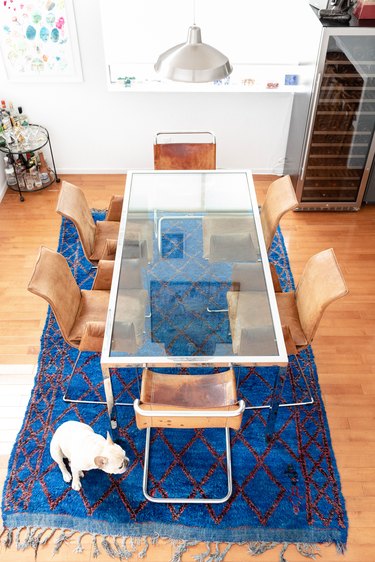 The result: a mix of playful meets sophisticated with colorful art prints, stacks of books, vintage Moroccan rugs, and a sleek glass dining table with chrome legs.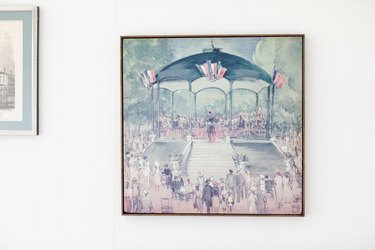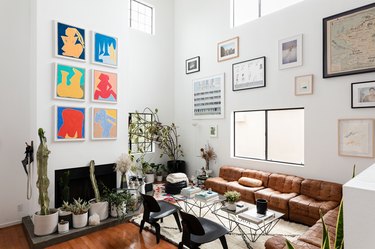 Her most prized possessions, however, are the vintage De-Sede sofa and "the La Caravelle mural that hung in Nicolas' parents' NYC restaurant for over 40 years," she says. The artwork is rivaled only by the impressive collection of indoor plants, like the giant rubber plant whose branches bend toward the window light. She swears by La Belle Plant in Venice. She says, "The French couple that run it are amazing. They treat their plants like their children." Her secret to keeping them alive: "fresh air, sunlight, and keeping them well hydrated. Sort of like people."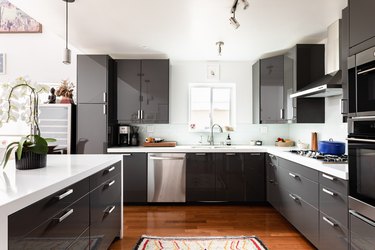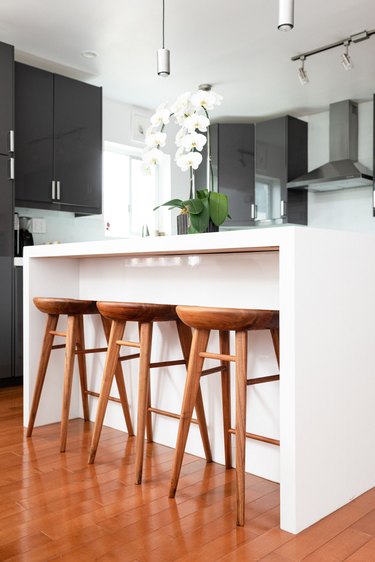 One of her biggest passions is food, so she spends a lot of her time cooking in the kitchen. "Food is what I look forward to most in a day," she says. Her love of food also informs the way she moves through cities. "I'm obsessive with my restaurant research, love a good local gem, and thrive [on] mapping out all the spots in a crazy Google Maps shared list. I'm also the type that is already planning my next meal while I'm in the midst of eating my current meal."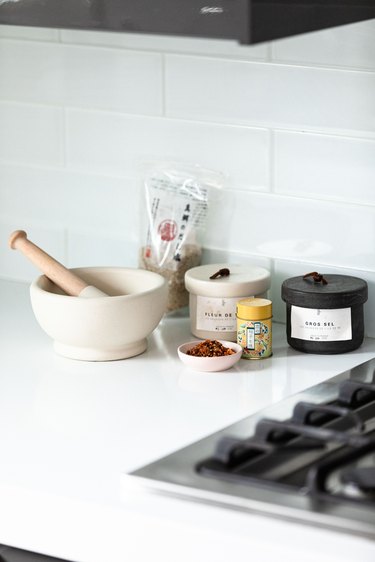 Whenever she travels, she makes sure to bring something home to remember the trip. "The best way to get to know the culture of a new place is through its cooking. My favorite thing to bring home when I travel is a local salt or spice unique to that origin," she says.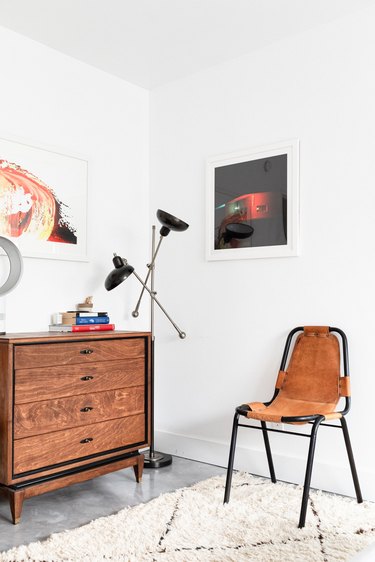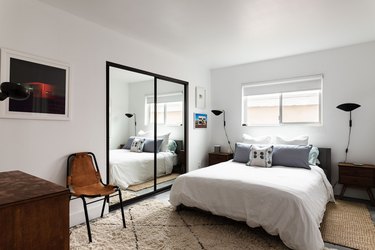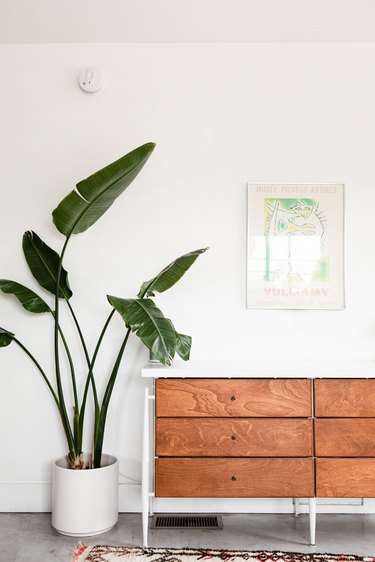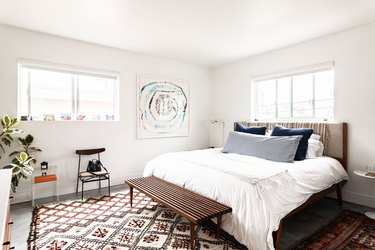 She found a way to combine her expertise in building community and her love of food into Cookbook Club, a community of women in Los Angeles who share a love of food. "Cookbook Club is this incredible community of LA women I've built with my friend Aliza Sokolow," she says. "I always host and look forward to having such an incredible and diverse group of women in my home. The place starts to vibrate with the best energy. There is a real camaraderie between everyone sharing the experience of cooking something new."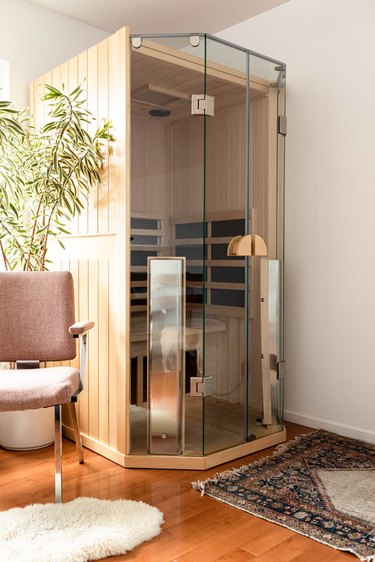 Whether it's creating IRL community around food or cultivating engaged digital communities, her ethos is all about authenticity. "Social is an ever-evolving space, but what's consistent is that authenticity, and having a real POV is the key to building an engaged and growing community," she says. At home, her evening wind-down routine, however, is decidedly not digital. Instead, she recommends sweating it out. "A good sweat, whether it's a workout or sauna session, is the best way to digital detox and be present."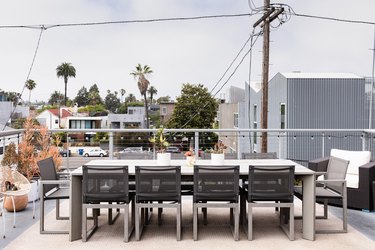 Holly Recommends:
Plants: La Belle Plant in Venice
Favorite LA Restaurants: Gjusta | Sqirl | Felix | Sri Siam Cafe | Chi Spacca | Petit Trois | Tacos 1986 | Night + Market Song