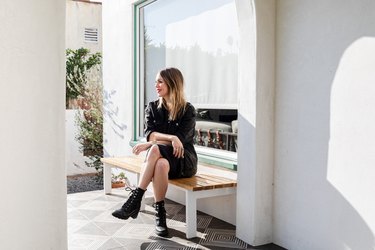 Who: Chelsea Matthews
Where: West Adams, Los Angeles, CA
Style: Scandinavian, light-filled, kid-proof
When Chelsea Matthews and her partner started looking for a home in the West Adams neighborhood of Los Angeles, they were struck by a lack of coffee shops within walking distance, so naturally they saw an opportunity." In that moment, we just said: We should do something," Matthews shares, which then led to opening Highly Likely cafe with good friend and restauranteur, Cary Mosier (of Cafe Gratitude and Gracias Madre), along with design help from LA-based designers and architects, Jon and Masa Kleinhample. This instinct has served her well over the years; as founder and CEO of the creative studio Another, she's got a knack for bringing her ideas to life through creative collaboration for big brands like Nike and W Hotels.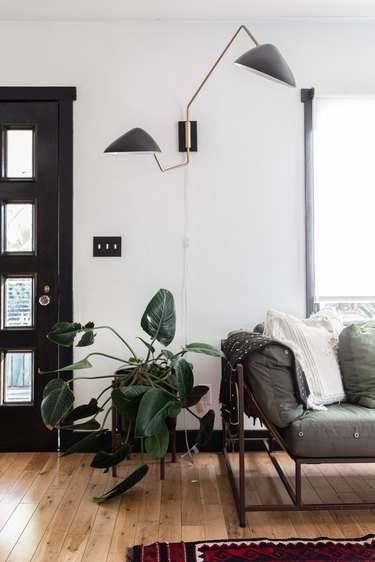 In addition to starting a new business venture, Matthews and her partner took to renovating high priority areas in their new home: their massive outdoor space brimming with potential. "The landscaping and back studio were pretty dismal though, so those have been the areas we've prioritized," she says. "Most recently, we just completed a big backyard project we've been dreaming of doing since we moved in: ripping out an old, uneven concrete driveway and pad and putting down tiles, building a pergola, and leveling everything!" Their next focus will be to replace the countertops in the kitchen and bathrooms.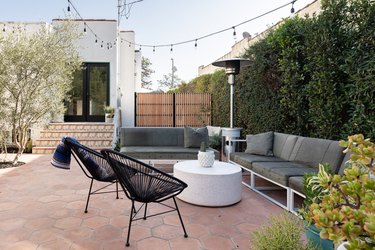 Matthews and her partner share a similar vision when it comes to design, but that wasn't always the case. "When we first moved in together over 12 years ago, we had a bit of an 'uh-oh' moment when we realized we didn't have the same design taste," says Matthews, admitting that she once wanted a white leather couch, so it was understandable. "Thankfully, with time, our aesthetic has completely aligned. I would say we've probably gone through three or four different design directions over our years together: from midcentury modern, to Hollywood regency, to Scandanavian minimalism," she says. Their current style feels eclectic and inviting; indoor plants abound and light fills the open concept living room and kitchen, a perfect gathering place for friends and family.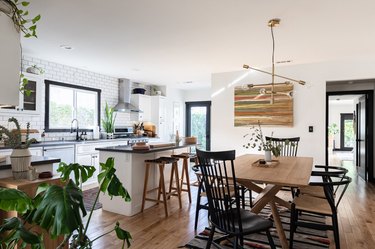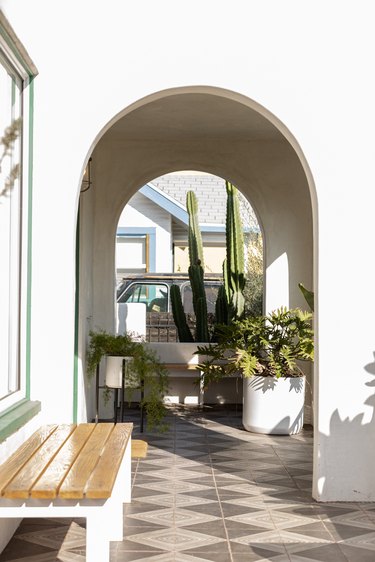 Running a creative studio has made her something of a cultural sponge, soaking in inspiration for her space from places like hospitality design — retail, hotels, restaurants — to sites like Trendland, Sight Unseen, and Cool Hunting for discovering new independent brands. Big on online shopping, she likes to find furniture and home objects at eclectic places like LRNCE, local designers like Klein and Stephen Kenn, Pop Up Home for vintage finds and Etsy for all of her turkish rugs. One of her most beloved pieces is a tribal-looking vintage pot she found at a vintage store in Palm Springs. "It just feels like something so unique and truly one of a kind," Matthews says.
Her job has made her something of an expert in the lifestyle space. After years of focusing on apparel, homewares, and food and beverage, she's able to identify objects created with meaning and thoughtfulness. "I think this inherently seeps into my home, where we really value the little details," Matthews explains. "The experience of entertaining at home is the same as the experience of entertaining clients in the office — it's the little things that go far (a chic water pitcher and glassware, for example)."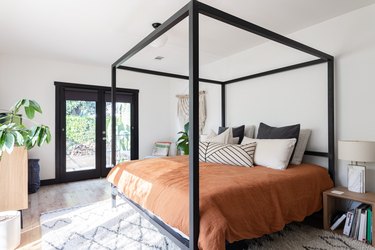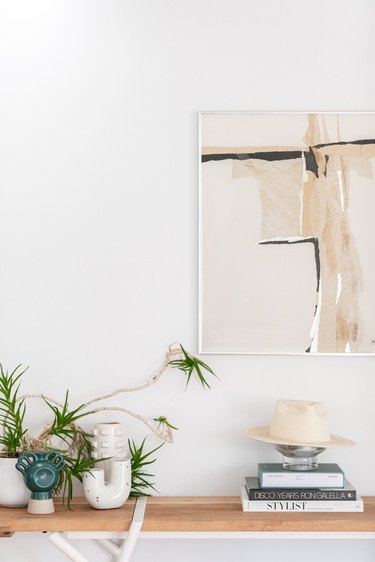 With a growing family, Matthews' approach to design is to embrace the chaos. "Honestly, it's a lot of compromise and just being OK with things getting trashed at times. You just can't have a couch/dining table/etc. that you feel precious about — even though we kinda do," she laughs. Her love of great style sometimes makes it difficult to find kid furnishings that look cool, but she's recently become a fan of Franklin & Emily, a brand that specializes in kids furniture with a clean, modern feel.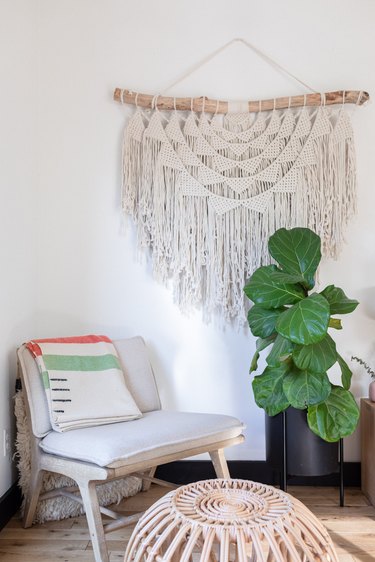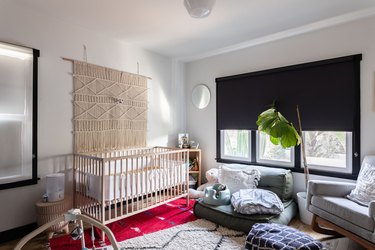 As a creative entrepreneur and mother, Matthews attributes her success to excellent teams and partners. "Truly. I'm at a stage where I can focus on what I'm truly good at and lean on other, much more talented people to do what they're good at," she says. This also applies more broadly to the Los Angeles creative community. "There's an infectious optimism of the people here. Like, you can do anything and everyone is here to support you," she says.
Locals Know Best
Dinner and drinks: Alta Adams — "Sit at the Chef's bar"
Lunch and dinner: Highly Likely — "If I can toot my own horn; for great food, coffee, beer and wine." | Miz La La | Taqueria Los Anaya — "For some delish Mexican food (and you can BYO your six pack of beer!)" |