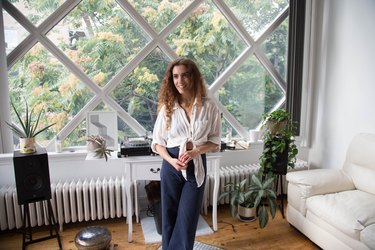 Who: Tonya Papanikolov
Where: Toronto, Canada
Style: Light-filled, urban oasis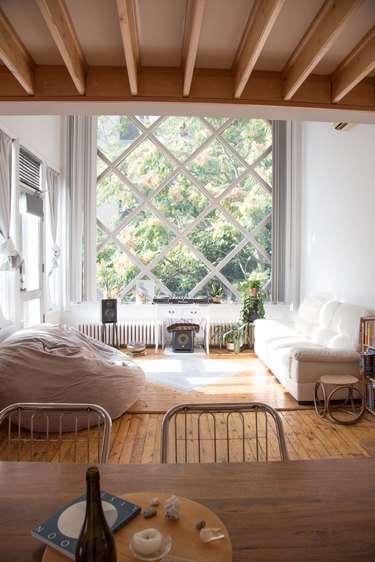 Located in Toronto's Annex neighborhood, this truly unique two-bedroom loft is home to holistic nutritionist Tonya Papanikolov, aka The Well Woman. In March, she serendipitously discovered the hidden gem, which was owned by a hippie landlord who was thrilled to have a creative occupy the space. The unit was designed by the owner's European architect friend whose influences can be seen throughout, from the stunning floor to ceiling window, floor tile embellishments, and a mosaic tiled bathroom. Under her care, the space has become a treasure trove of plants, books, and beloved objects picked up from her travels.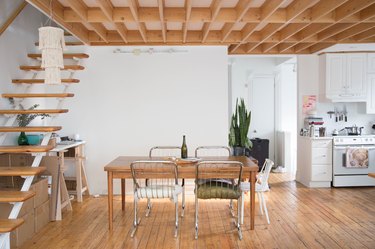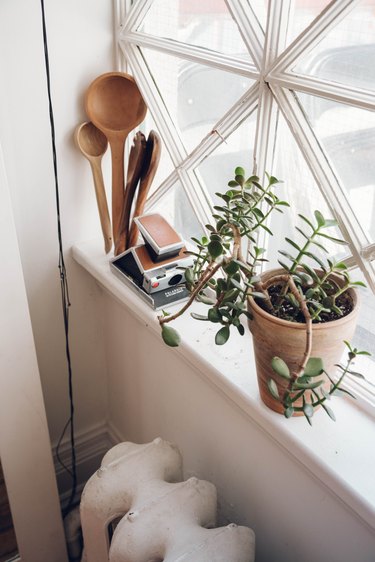 Tonya works out of her home, so creating a sacred space was important. Much like her business, which focuses on a holistic approach to healthy living, her home needed to feel positive and generative. "Home is the sacred space in which we rest our bodies, heal, sleep, eat, and everything in between," she says. "I believe the home is one of the most precious spaces to keep energetically clean so I do my best to remediate the home of EMF's in many ways using the techniques of Vastu, feng shui, and shastra. I cleanse the house daily with holy smoke, [and] create sacred spaces and alters. We fill it with great food [and] music, [we] meditate, and [we] generally just have the best vibes in there."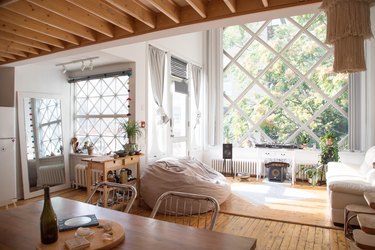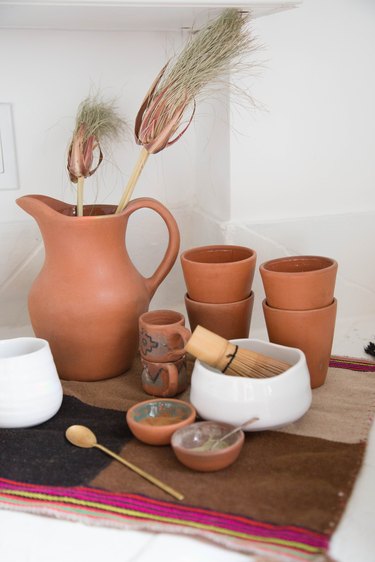 Her holistic health platform, The Well Woman, launched in 2017. On it, she shares her story and expertise on the ethos of food as medicine. Through her Instagram, website, and wellness workshops and retreats, she offers lifestyle changes through food and wellness as a way to heal. That mission has recently evolved to include the launch of a new product, a medicinal mushroom supplement called Rainbo. As a big advocate for the healing properties of fungi, she created a tincture of nearly a dozen different kinds of mushrooms, boasting a variety of healing benefits from improved immune system to increased focus and concentration.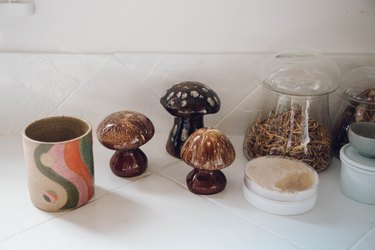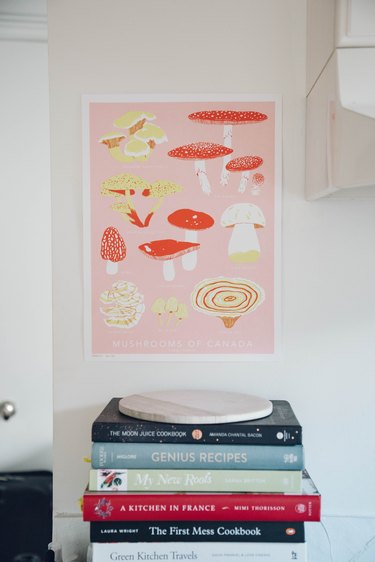 Since food is such a big part of what she does as a nutritionist, educator, and consultant, she spends a lot of time in her kitchen. There you'll find mushroom jars, brass spoons, crystals, and books, and arrangements that serve as little altars for her and reminders to take a moment to reconnect with herself. When hosting friends, her go tos are, "nut cheese, raw vegan crudite boards, soups, raw tacos, [and] vegan kale Caesar salads," she says. "I have a lot of friends over during the day, and my signature is always making them a mushroom potion or some sort of delicious healing elixir. I like people leaving my house feeling better than when they came in!"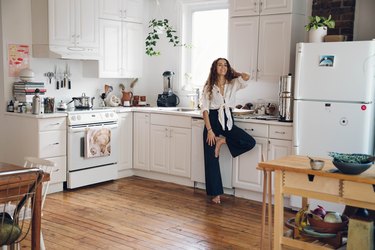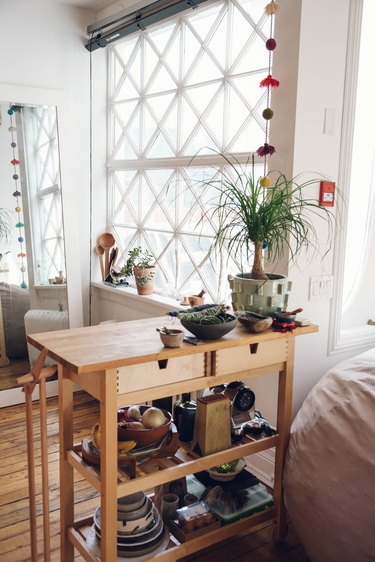 She shares the space with her boyfriend, and they're just beginning the process of making the space their own. In the coming months, they plan to get a new couch, artwork, and more furniture. She loves to shop at local spots like Guff Furniture, Dynasty, and Bephi Home, and is inspired by natural elements like wood, light, rainbows, plants, and, of course, mushrooms. Tonya's obsession with mushrooms is obvious throughout her space, with mushroom-themed books and artwork and mushroom-shaped ceramics.
The most grounding element in the space is her giant window in the front room, and her bedroom where she meditates and jumps on a child-sized trampoline called a rebounder — a low impact aerobic exercise that she says helps to detoxify the lymphatic system (it also just looks super fun). Besides the jaw-dropping view in the main room, another highlight of the space is her bathroom, featuring an A-frame tub and eclectic floral mosaic tiles that resemble embroidery.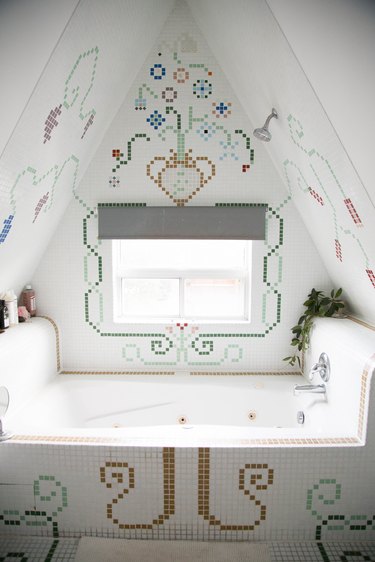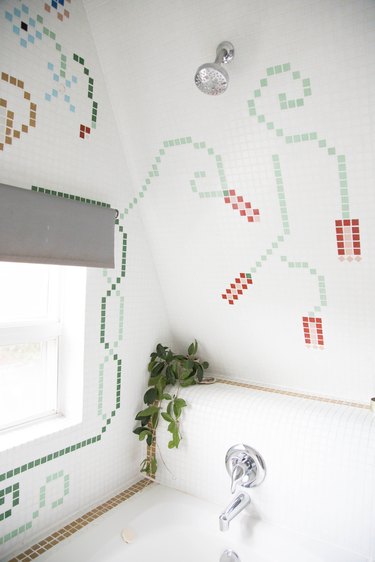 As high rises and condos continue to engulf the city, Tonya says neighborhoods like the Annex are beloved for their houses full of character and charm. Her home is a rare respite from city traffic and developments, and she considers herself lucky to have a place to relax, unwind, and enjoy some of her homemade, mushroom-infused concoctions.