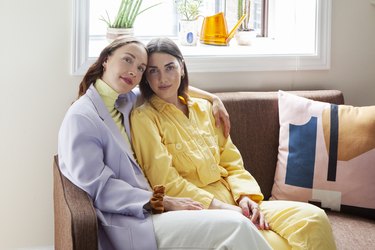 Who: Taylor and Dani Reynolds
Where: Parkdale, Toronto
Style: Bright colors and thrifted gems
When it comes to color, sisters Taylor and Dani Reynolds are maximalists. These multidisciplinary creatives have made a name for themselves over the past few years as Toronto tastemakers with their artful approach to everything from fashion to interior spaces to unique brand collaborations. Perusing their Instagrams (Taylor, Dani), it becomes immediately obvious that their affinity for bright colors and bold design is everywhere, whether it's bubble gum pink pants or a thoughtfully photographed still life of a fruit bowl or pastel-tinted glass vases.
"Of all the design elements, color is the one we both appreciate and [are] prioritizing in both our work and our space," Dani says. "We are both really drawn to bold and bright colors, especially when they're paired well together." Not only do the sisters share a love of color, they also share a cozy apartment together in Toronto's Parkdale neighborhood — an area best known for its vibrant mix of multicultural cuisine, artist studios, and proximity to the city's sprawling waterfront.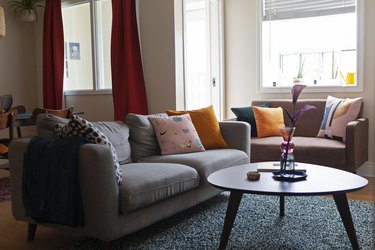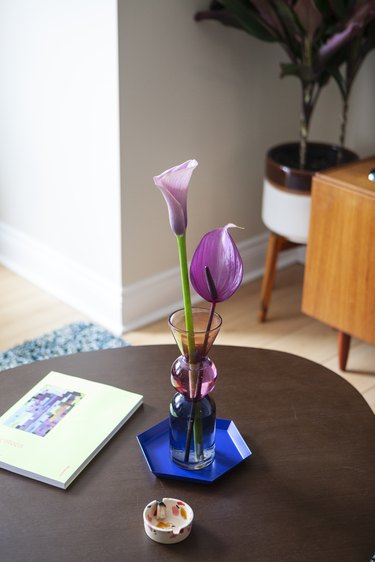 Inside their two-bedroom apartment boasts an eclectic mix of vintage finds, locally made products, and found objects. Much like their digital worlds, each room is carefully curated to reflect their personalities, which, while share a lot of similarities, they are unique to each of them.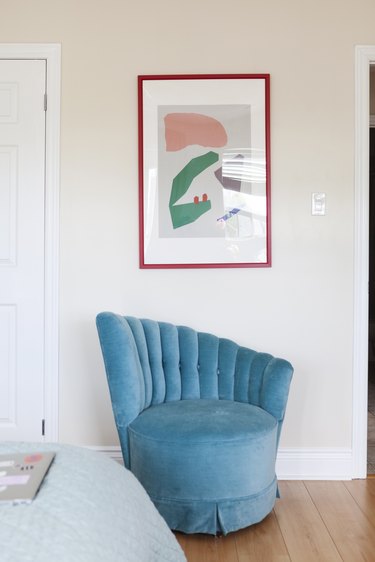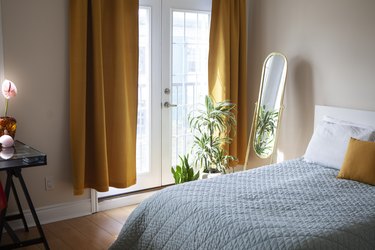 Dani's room is more art deco, with a blue velvet lounge chair, gold accents, and tropical plants.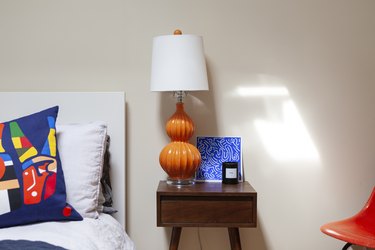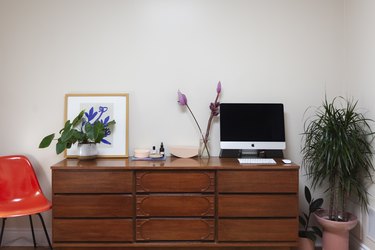 Taylor's room is more pop art with references to Matisse and a gorgeous vintage credenza.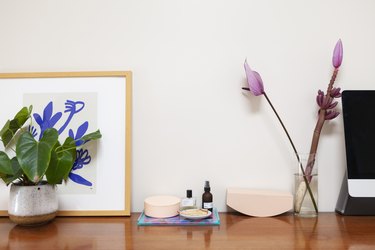 While collaborating on the space, they leaned on their strengths. "Taylor is best at identifying what we need in the space — art to fill a blank wall, an updated rug — and I'm best at knowing where to source the items. Taylor really believes in functionality, and I always focus on quality made, unique pieces," Dani says.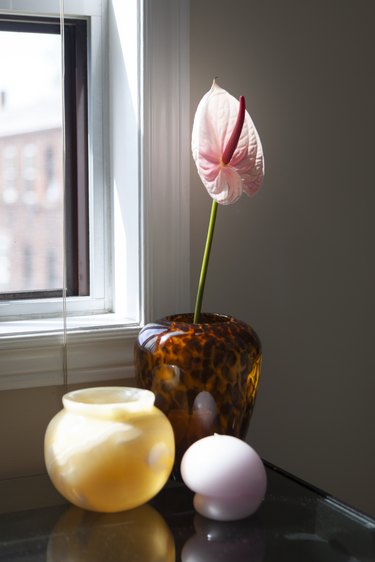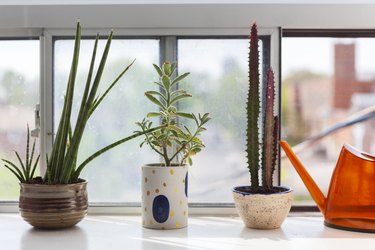 Beautiful and unusual objects abound, thanks to Dani's obsession with finding vintage goods. "Dani is constantly on the hunt sourcing things for work, so she's been lucky enough to score some thrifted gems for our personal space in the process," Taylor says. "Value Village, Salvation Army, and the antique shops in the Junction are some of her favorite haunts." When it comes to local shops that are both affordable and trendy, Taylor chose staple items from Structube. "From there I've statement pieces from local shops like Souvenir and Easy Tiger."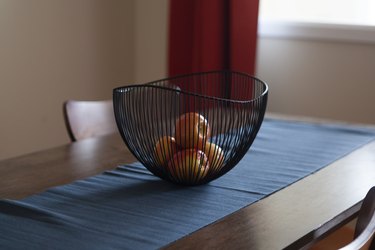 When it comes to their most treasured piece, they both emphatically agree it's their dining room table — "we sent our dad a reference photo of a midcentury modern table that we liked and he built us this one inspired by it. As avid entertainers, our dining room table is really the heart of our space. Gathering friends around the table for bites and board games is a night well spent in our books," they say.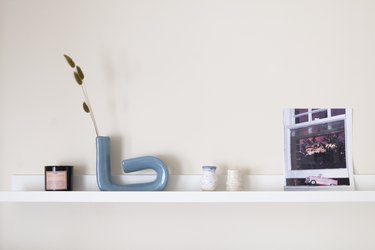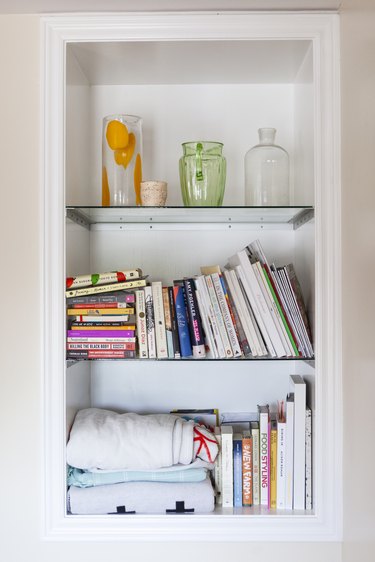 Collaboration was natural for the sisters; they've had the opportunity to work creatively together on different projects, from styling to designing for various brands. "While we share similar styles we both have very different skill sets so we each know our roles and who's in charge of what. Communication is pretty seamless thanks to all the time we spend together, and it helps that we have the same taste," Taylor says.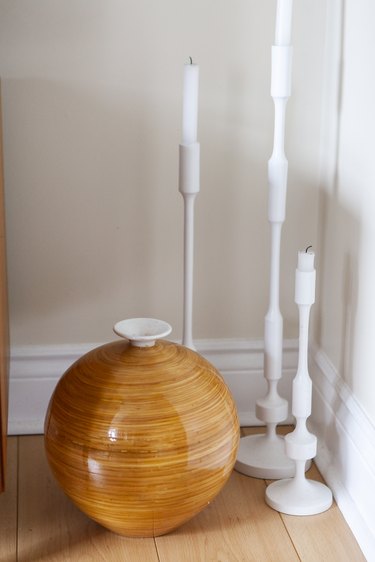 When they're not collaborating, they're working in their respective fields; Dani is an art director for Kastor & Pollux, a creative studio working with the likes of Nike, Instagram, and Bumble on everything from still life photography and set design, while maintaining a robust freelance hustle for clients like Canon, Urban Outfitters, and Topshop. Taylor works as a graphic designer for Mejuri, a minimalist fine jewelry brand, and similarly keeps an impressive roster of freelance projects with the likes of Call It Spring, Sony, and Canon.
When choosing which brands to work with, they both find ways to maintain their own stamp on the look and feel of their content without compromising on personal style, a rare and refreshing feat in the era of #sponcon. Dani credits that to building trust with brands. "You have to show you can execute on their vision before you can take the reigns," she says. "I'm fortunate enough now to be in a place where brands are giving me more and more freedom to just do me, but overall, the shift from expected to artful content takes time (and lots of convincing mood boards)."
Toronto is fertile ground for creatives like Taylor and Dani, since it's home to a thriving creative community of which they both actively contribute to. They credit the hustling spirit of the city for energizing them, and Dani mentions how "everyone is committed to uplifting each other, so it's a great place for aspiring creatives to get their start."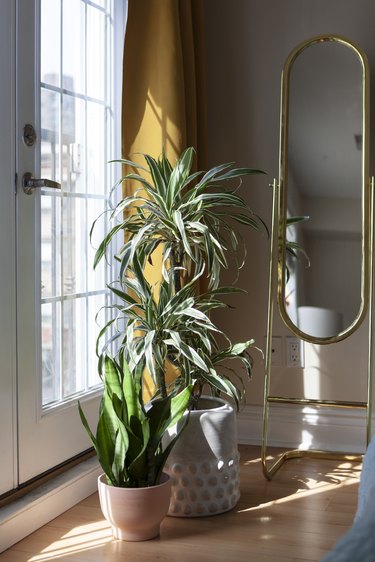 When not working, they love to host dinner parties and make craft cocktails. Besides that, they keep it simple; their perfect weekends involve easing into the day with coffee, watering the plants, and cooking elaborate meals. "Weekends in our home are a time to reset. On Saturdays we usually try and squeeze in a Pilates class together. The rest of the day is spent catching up on work or spending time with friends. We both like to cap off the weekend in our own ways, Taylor likes to wind down by watching movies, Dani resets with an evening run," they say.
As for future collaborations, the sisters are cooking up something big: "We are putting our heads together to plan a summer solstice BBQ on our rooftop. Our professional skills are getting real-life application, from graphic design (creating the invite), styling (decorating the rooftop), and event production (mastering the art of hosting!)."
Locals Know Best:
Dani: Chantecler (go for the Brussels sprouts, stay for the drinks), Loga's Corner for the veggie momos, and Happy Coffee and Wine for my caffeine fix.