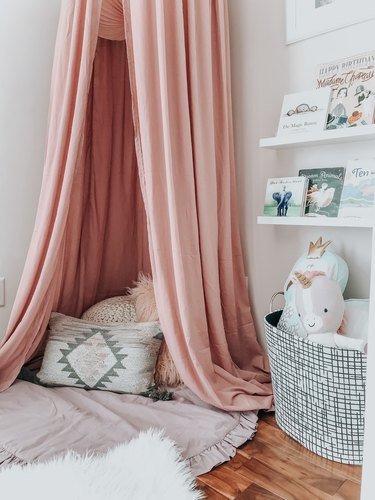 Here's to strong women: May we know them, raise them, and be them. For most women (and ladies in waiting), coming into their own starts with the bedroom.
It's where they bolster their creativity while playing with toys, study to snag a coveted spot on the honor roll, and daydream about their futures as independent adults. And with the women's empowerment movement in full swing, it's important to build a space that fosters individuality, strength, and creativity — while looking absolutely adorable, of course.
Below, eight girls bedroom ideas that your little lady is bound to love:
Girls Bedroom Idea #1: Stylish Symmetry
Girls Bedroom Idea #2: Wonderful Walls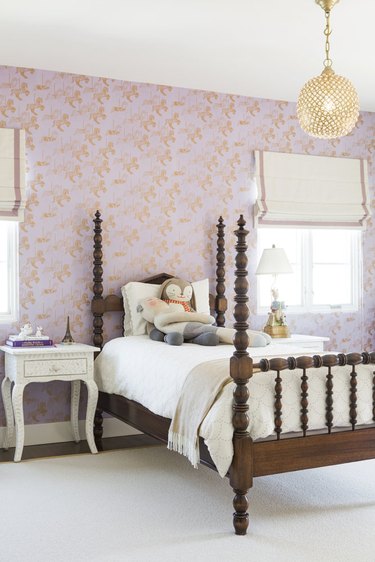 Wallpaper has the power to completely transform any room — especially your kid's bedroom. The carousel-themed pattern that the team over at Skylar Designs used in this charming space infuses an air of childish wonder, plus the violet and gold color palette feels richer and more sophisticated than, say, bubblegum pink paint.
Girls Bedroom Idea #3: Art of the Matter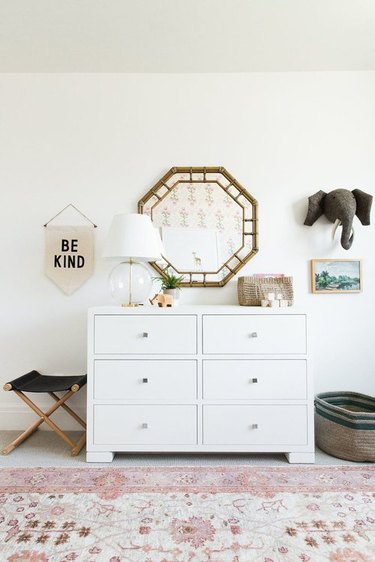 While wall decals are a cute touch to any young child's room, they have an expiration date. Take a page out of Studio McGee's book and adorn the walls with cute picture frames, inspirational quotes, and, yes, the occasional paper-mache animal head.
Girls Bedroom Idea #4: Get Touchy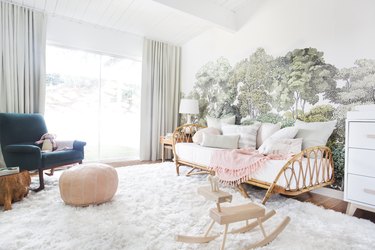 When in doubt of a girls bedroom idea, add some texture. Mixing and matching materials — like the shag rug, wooden side table, and knit throw seen here — will give your little one's room a warm, welcoming vibe. Let Emily Henderson show you how it's done.
Girls Bedroom Idea #5: Pattern Play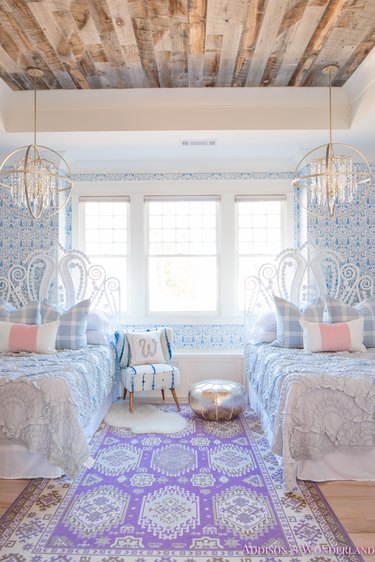 Mixing and matching different patterns is a great way to pack a punch in any room — and your little girl's bedroom is no exception. And as this option from Brittany over at Addison's Wonderland proves, more is more. Go ahead and layer on the colors and prints; your sweet pea's going to love it!
Girls Bedroom Idea #6: The Royal Treatment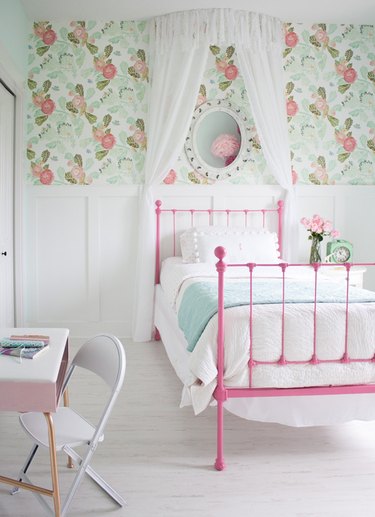 Every parent thinks their daughter is a princess (rightfully so), and here's one girls bedroom idea that won't disappoint. Hanging a ceiling canopy over the bed à la Kelly from The Lily Pad Cottage will make her room ridiculously regal, as if she's living in a modern-day fairytale. Best of all: When she grows up, and her interests go from princesses to pop stars, you can easily dismount the canopy.
Girls Bedroom Idea #7: Cozy Corners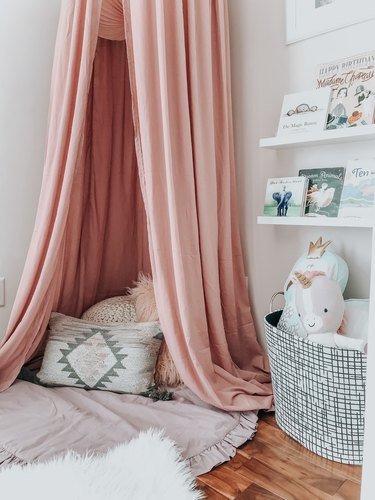 Playtime just got significantly more stylish, thanks to Meredith from Petite Prairie Family. Equal parts reading nook and tent fort, this cozy corner is a beautiful place to kick back and relax. It sure beats a desk and chair any day of the week.
Girls Bedroom Idea #8: Modern Touches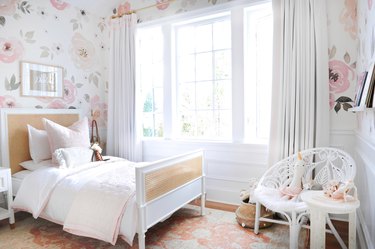 Your little one is going to grow up in the blink of an eye, so it's important to create a space that will mature as she does. Investing in traditional furniture is one girls bedroom idea that can withstand the test of time. Instead of decorating with juvenile pieces, Monika Hibbs upped the design ante with simple silhouettes that can be repainted and refreshed in the years to come. Oh, and did we mention that the caned bed has "cool girl" written all over it?