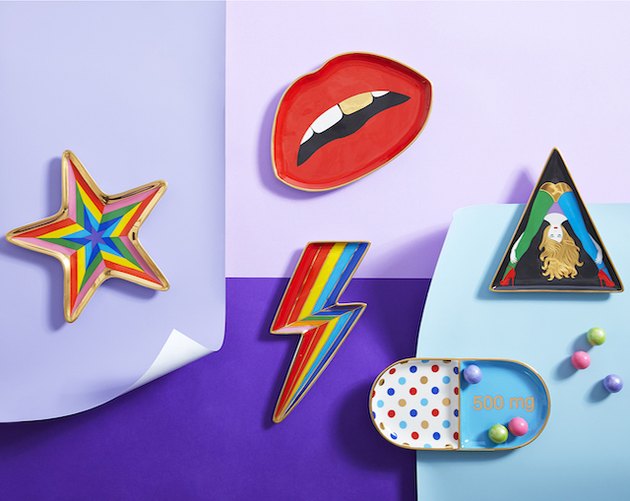 You didn't choose the shopping-addict life, the shopping-addict life chose you. Okay, maybe we contributed a little. Here to lure you even more, our favorite finds. Perfect for a pre-weekend pick-me-up, these punchy and graphic picks are sure to make a statement.
A flashy little spot for your earrings, clips, or loose change. Better yet, leave them empty so you can enjoy the rainbow of colors and '80s vibe in their full glory.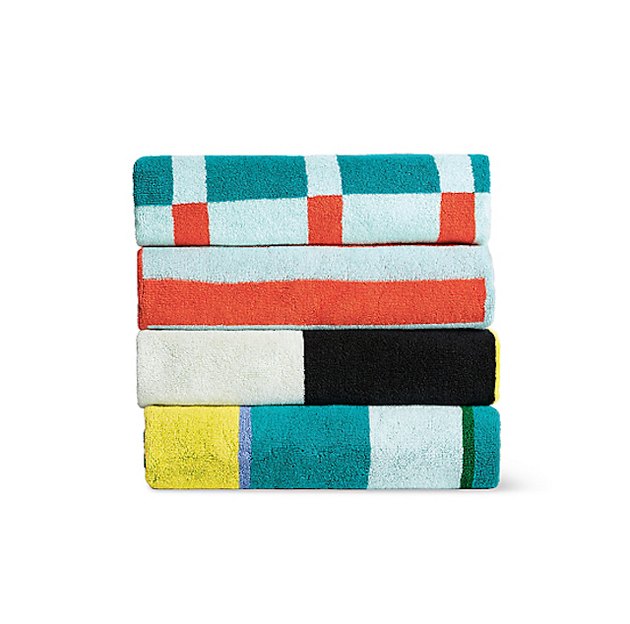 Because your bathroom isn't shy. Designer Ellen Van Dusen's signature bold colors and geometric prints are in full force on these jacquard-weave towels.
A red and tangerine dream. This totally affordable Etsy find is handmade from 100 percent cotton. Display it alone on your couch, or grab some other graphic-print pillowcases and create a cozy little pileup.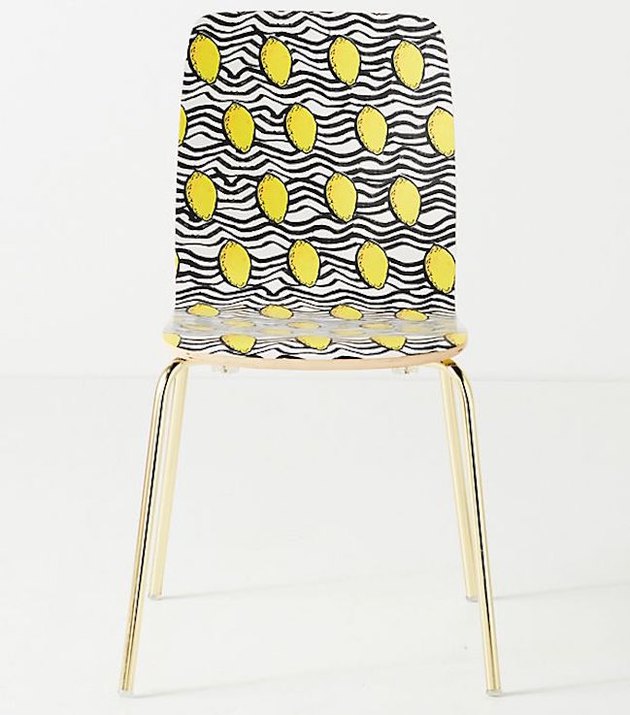 When life gives you lemons ... put them on display! This wood-and-iron wonder is made for indoor use and will give your kitchen a welcome refresh. Mix-and-match it with some of the fun prints available: lobster, flamingo, or strawberry.
Stoneware goes modern. These vases have a neutral desert feel, punctuated by pops of bold color. Perfect for your windowsill, dining room table, or anywhere else you need a pick-me-up.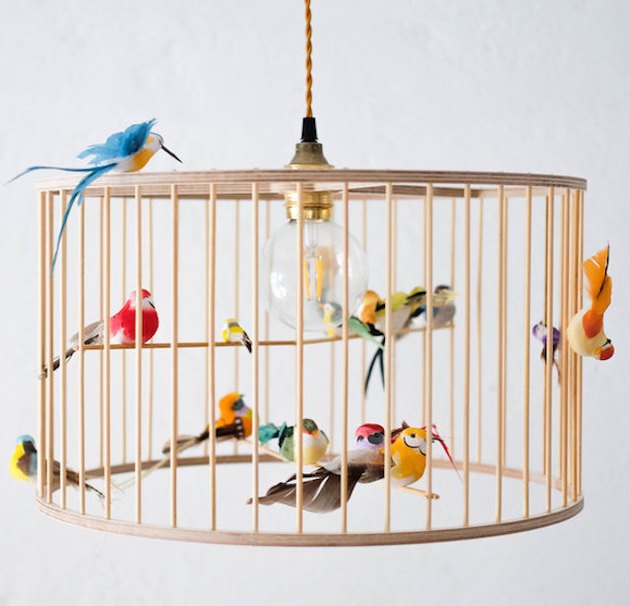 Look up. This handmade pendant light is a mini menagerie. Filled with colorful faux birds, it won't make a sound — but will get tons of attention.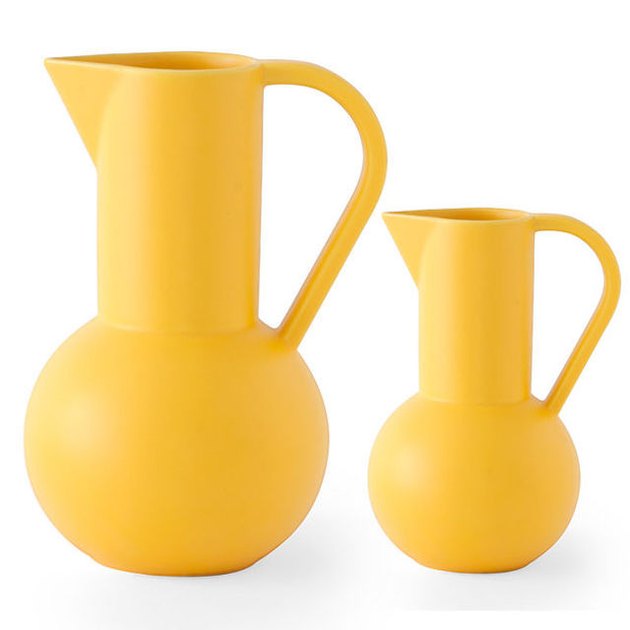 For these sculptural ceramic jugs, designer Nicholai Wiig-Hansen drew inspo from the still lifes by modernist artist Vilhelm Lundstrøm. Both artful and functional, they're happy pouring water as well as holding flowers.
---
Kelly is a lifestyle writer and editor based in Chicago. Follow her on Instagram at @kelaiglon
View Work