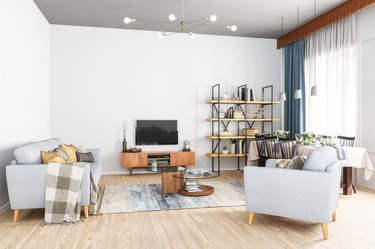 Once denim-jacket weather arrives, tidying up your space becomes weekend-priority numero uno. Just blame the rays coming through your window, which happen to casually illuminate the dust bunnies colonizing your living-room floor (whoops).
To help you make the biggest impact in the smallest amount of time (and get outside ASAP), we're teaming up with Miele—makers of the high-quality, high-performing vacuum cleaners that can tackle every living space—to present you with efficient ways to freshen your favorite chill-out spots.
First, step up your weekly (okay, sometimes monthly) cleaning routine with a whole-house approach, suggests cleaning pro Becky Rapinchuk, founder of Clean Mama. Put your sprays and wipes in a caddy for easy carting, and store your vacuum in a readily accessible spot to make the task feel grab-and-go. From there, we got Rapinchuk's top four high-impact tips to help you bring on those new-season vibes.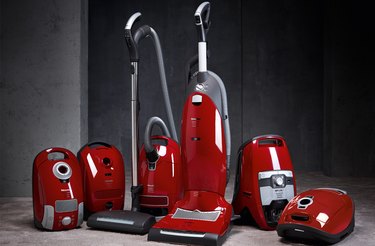 1. Dust the easy-to-miss corners
You don't have to conquer one room before moving on to the next. Instead of jumping from task to task, Rapinchuk suggests getting in the tidying groove by dusting from the top down in every room, including corners, edges, and ceilings. Pro tip: Use a vacuum like the Miele Complete C3 that comes with easy-to-use cleaning attachments to deep clean out-of-reach surfaces, like the dusting brush or crevice tool for narrow spaces. Says Rapinchuk, "Vacuum the edges in each room before you vacuum the carpet." Instant room glow up.
2. Vacuum like a pro
Whether you have wall-to-wall carpets or thick wool rugs throughout your home, you're likely wondering how to really get in there and eliminate crumbs, pet hair, and whatever else may be lurking in your plush fabrics. What you'll need is a quality investment vacuum thoughtfully designed to clean a variety of surfaces (smooth flooring to the shaggiest shag)—and need-to-know techniques to deep clean your favorite spot to sit and eat takeout with pals. For an all-around cleaning machine, Rapinchuk suggests a bagged vacuum with a HEPA filter, designed to clean the air as you swivel.
Be sure to push your vacuum horizontally and then vertically in each room. "This technique ensures that the carpet is lifted and the dirt that may be embedded is removed," Rapinchuk says. "This is especially helpful if you have pets to remove pet hair and dander." See ya later, fur balls.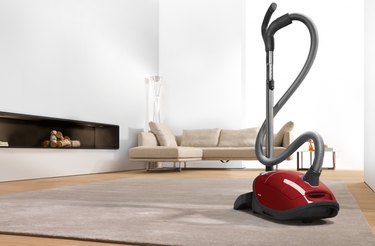 3. Scrub counters—and vacuum your countertops
Hide your Instant Pot! Hide your Vitamix! If you aren't using all of your appliances on a daily basis, they aren't a requirement for your countertop spread. Putting away little-used gadgets or clutter can instantly dial up the calm mood in your kitchen—and also set the stage for a deep-clean of your worktop. Pick up all the crumbs with a Miele canister vacuum cleaner for easy cleanup of debris, like the small mountain that's accumulated behind your toaster.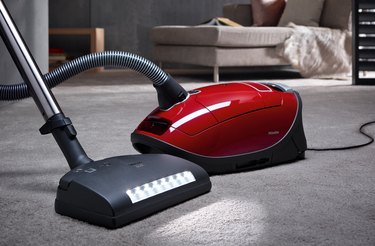 4. Don't forget to look under your favorite seats
Unless you have a no-snacks-on-the-loveseat rule, you're likely sitting on the remnants of a protein bar. Now's the time to reach into the darkest corners of your couch and banish movie-night snack remnants, pen caps, and miscellaneous items that once lived in your pockets. "While your pillows and throws are occupied, remove sofa and chair cushions and use your vacuum to pick up any crumbs, dirt, and to clean the crevices," Rapinchuk says. All HomeCare Collection vacuums come complete with an upholstery tool to get the job done.
In the bedroom, use the vacuum's nozzle attachments to vacuum your mattress—yes, your mattress. Your sleep surface accumulates dust and dirt over time, and deserves the same deep-clean you get from washing your sheets every week. Done and done.