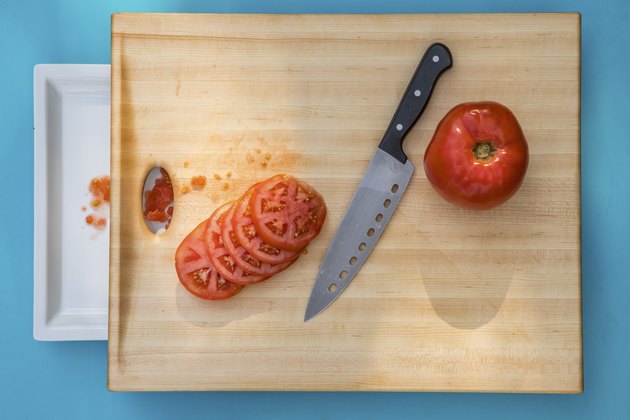 This versatile cutting board made by Josh Manahan, a Maine craftsman, offers several uncommon features. Its surface slopes gently toward a hole near one end, so meat juices and vegetable debris from carving can be collected in a ceramic dish or tray underneath. The board sits on legs which, on some models, are magnetic and can be detached. Manahan also makes plain flat cutting boards.
nEAT boards, $79 to $239, theneatkitchen.com.
© 2018 THE NEW YORK TIMES.