Millennial pink and its cohorts were everywhere in 2017, but our favorite color trends in 2018 mostly involved a return to relaxing neutral hues — black, white, greige — with a pop of color for good measure.
Here are the top six color trends we loved in 2018:
1. Ultra Violet
Pantone's 2018 Color of the Year surprised us — in a good way! The company's selection of Ultra Violet added a much-needed shock to our color palettes. Inspired by the night sky, we loved this rich purple as an accent color in an otherwise neutral room.
2. Ash Rose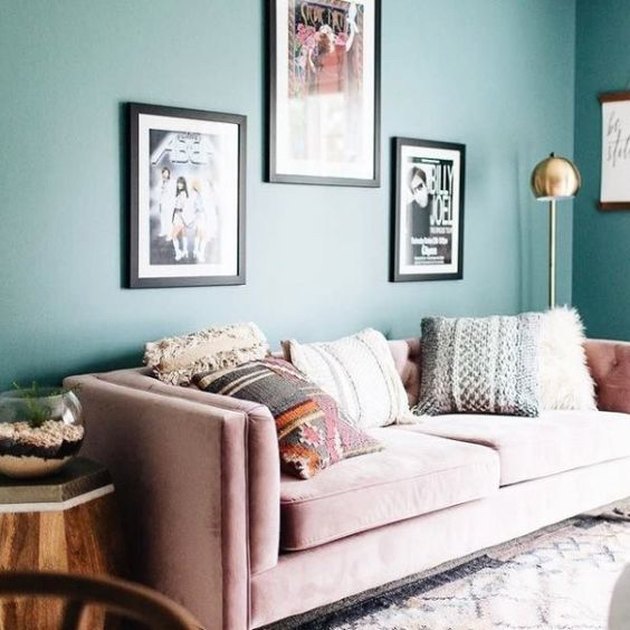 Ok, so we weren't entirely ready to let go of millennial pink this year. The dusky ash rose seemed like a grown-up substitute. Pinterest first included the color in one of its trend round-ups, noting that people were searching for "lighter, airier color palettes."
3. Black
After years of seeing gray everywhere, many designers and paint companies were ready to turn to the dark side. Glidden chose a dramatic gray-charcoal shade called Dark Onyx as its color of the year in 2018, and we promptly saw designers everywhere embrace the trend. We especially love black for adding a bit of drama to a kitchen or bath.
4. Greige
While grey is always a classic, "greige" — that is, grey with beige influences — is a modern choice that adds a bit of warmth to an otherwise austere space. Dutch Boy chose Sandstone Tint as its color of the year in 2018, and then we saw it everywhere! (Hint: It makes an excellent color for kitchen cabinets!)
5. White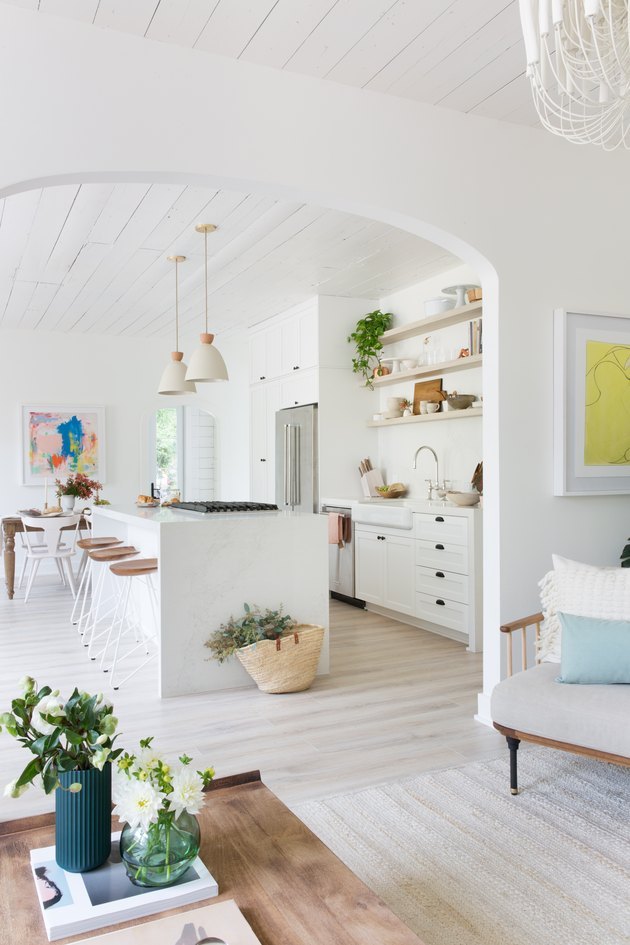 White can seem so predictable ... except when it's paired with another dose of bright white. These airy, cheerful rooms are all the rage on Instagram, and as a bonus, you can add whatever accent colors you like!
6. Blue
Online interior design service Modsy conducted a style survey which found that a whopping 33 percent of their shoppers love blue. And what's not to like? This oceanic hue can range from dark, midnight-sky inspired navy to bluebird-esque cerulean and we're here for it.
As for 2019, paint companies have released their top hues, and we're seeing lots of influence from nature: Pantone's selection was dubbed Living Coral, channeling a vibrant reef, whereas companies like PPG and Dutch Boy both selected rich grassy tints.
---
Laura is a New York City-based freelance writer who writes about travel, food, and design. Her work has appeared in Architectural Digest, Bon Appétit, GQ, Condé Nast Traveler, and more. She's a sucker for a good curbside furniture find.
View Work