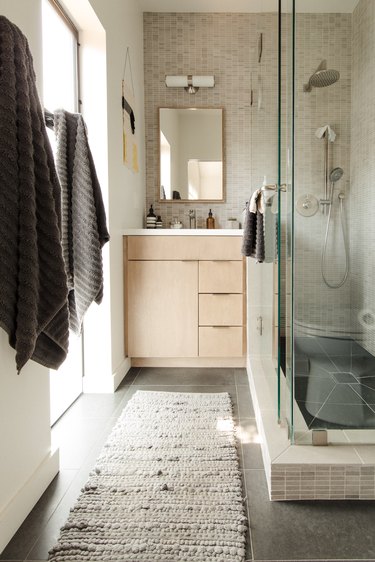 There are many factors that come into play when considering a bathroom remodel — budget, square footage, and function. But while all of those things are important, they don't mean that your personal sense of style should get lost in the shuffle. This is the perfect opportunity to transform your private washroom into a blissful sanctuary where you can let go of the stress from the day and recharge. Here are nine master bath ideas that are full of personality and ready to inspire your next one room challenge.
1. Pared-Down Retreat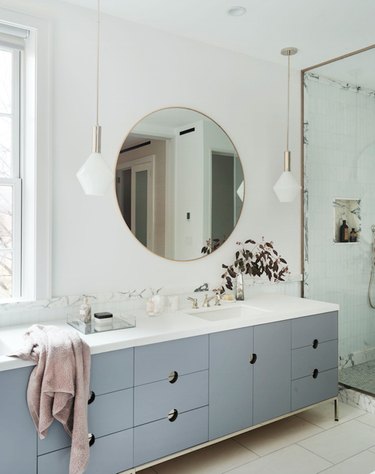 2. Small Spaces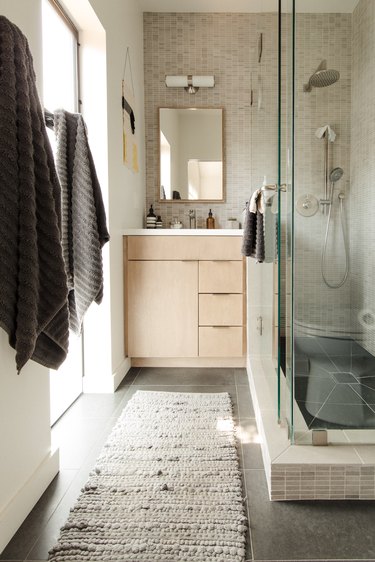 3. All-White Glamour
Glamour reigns supreme in Jillian Harris' all-white bathroom. From the picture frame wall moulding to the art deco-inspired chandelier to the freestanding tub and floor-to-ceiling drapery, we could indulge in bubble baths every day and never tire of all the pretty details.
4. Dazzling Details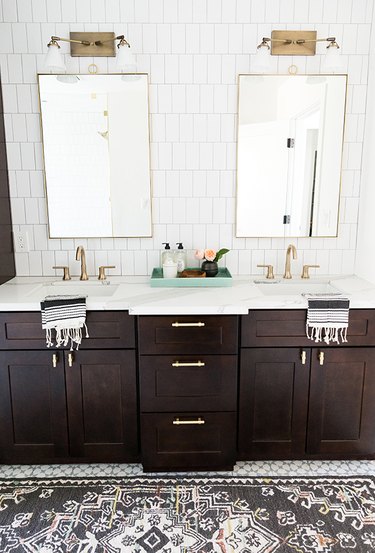 Just a few small touches can turn an otherwise neutral master bath into a space that matches your unique personality. In this master bath makeover by Jenny from Little Green Notebook, brass fixtures, Turkish hand towels, dark wood cabinets, and a Southwestern-inspired area rug make the space feel uber-chic and original.
5. Boho Perfection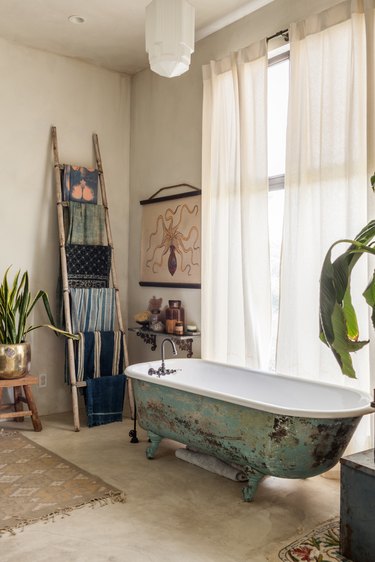 There's so much joy to be found in a perfectly curated boho bathroom. This cast-iron, claw-foot tub looks perfectly patinaed, and the blanket ladder — nay, towel ladder — keeps fresh bath linens right at your fingertips.
6. Outdoor Inspired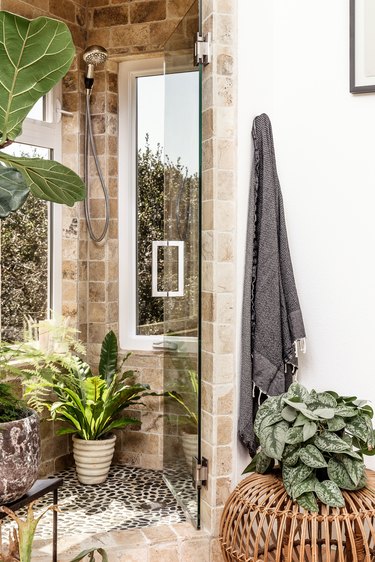 Pretend you're bathing in the middle of nature by bringing the outdoors in. The tropical master bath in this Carmel Valley home showcases large windows, earthy tiling, and verdant plants galore to mimic the look and feel of a lush rainforest.
7. Self-Care Nirvana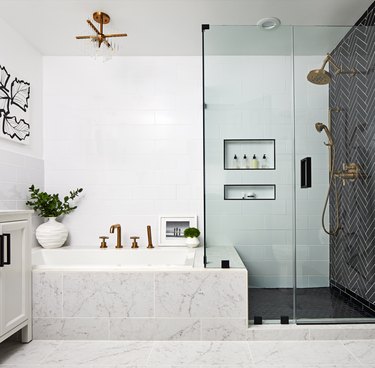 It's a master bath — shouldn't more than one person be able to wash the day away simultaneously? Sallie from GreyHunt Interiors seems to think so, as you can see by her gorg washroom that includes a luxurious bath and a walk-in shower.
8. His and Hers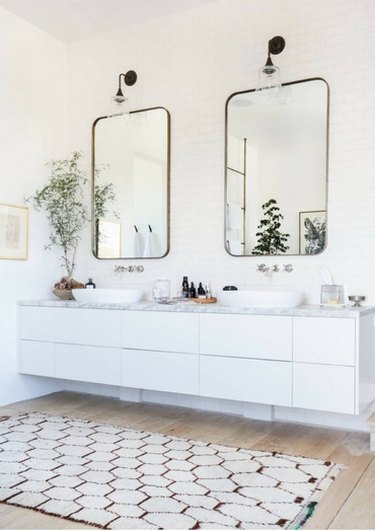 Whoever came up with his and hers sinks is a genius. And this white master bath by Alexander Design is taking full advantage with a long floating vanity topped with two vessel sinks. A set of matching, oversize mirrors hang above, both lit by individual wall sconces, adding a sense of symmetry and grandeur to this bright and airy space.
9. Fabulous Patterns
---
Jamie is a freelance writer based in Denver, Colorado, who writes about real estate and interior design.
View Work