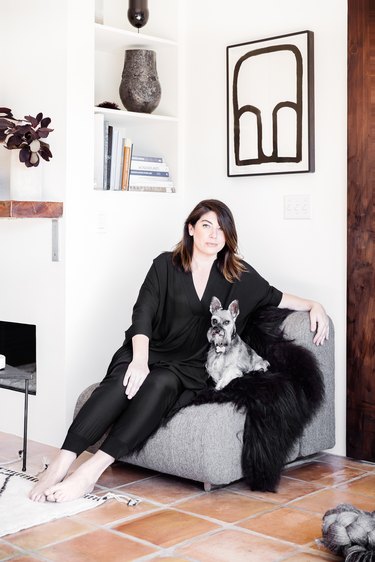 Who: Carissa Duncan, owner and principal, SALT + BONES
Where: Carmel Valley, California
Style: Lush minimalism
It takes a special point of view to be entrusted with updating a place as iconic as the Esalen Institute in Big Sur. The renowned wellness retreat perched along California's Highway 1 is equal parts New Age, rustic, modern, and eclectic, with a rich, eccentric history. That Esalen chose Carissa Duncan, owner and principal of the integrated design firm SALT + BONES, for the partial redesign should come as no surprise. A native of the Monterey Peninsula, Duncan has a sophisticated urban sensibility one might associate with San Francisco, softened by a love for texture and touches of nature that feel perfectly Central Coast.
Duncan's design sensibilities are evident throughout the 1970s ranch style house she calls home, high up in the hills of Carmel Valley. "The connection to the outdoor space is the best feature," she says.
Though the home is a rental, Duncan was able to transform it into a personal retreat through savvy design choices, and an array of art, custom furniture, and accessories that, she says, she can always take with her. "My home has a clean palette of neutrals and textures, with an emphasis on scale," says Duncan. "And a lot of plants."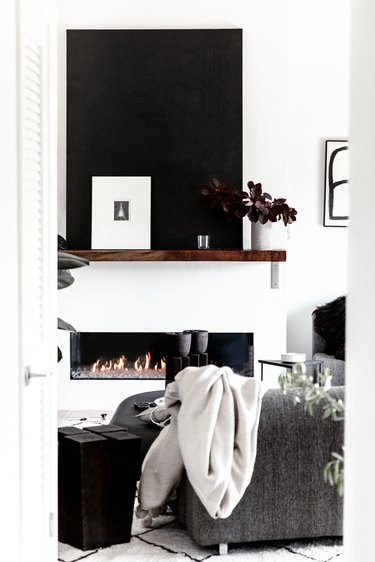 When she moved in — along with her beloved miniature schnauzer, Ginger — Duncan painted the interior and exterior, transforming the dated periwinkle and butter yellow into a deep charcoal and white background that manages to be both edgy and neutral, like so many of her design choices. Inside, she has curated an array of bold accessories and varied textures and finishes.
"It's an expression of my personal aesthetic," she says, "textural and minimal, yet lush and warm."