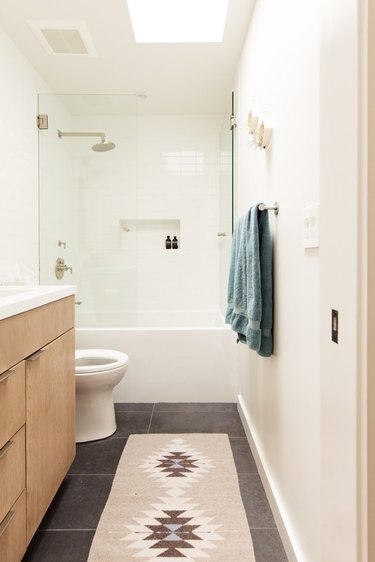 Why settle for just a tub or a shower when you can have the magical luxury of both? Let us introduce you (in case you haven't encountered one of these in your lifetime) to the ingenious bathtub-shower combination. It offers the indulgence of a soak and the efficiency of a rinse all in one place. Talk about a space-saving solution! Scroll on for eight envy-inducing bathroom ideas that showcase our favorite hybrid.
1. Add bohemian charm.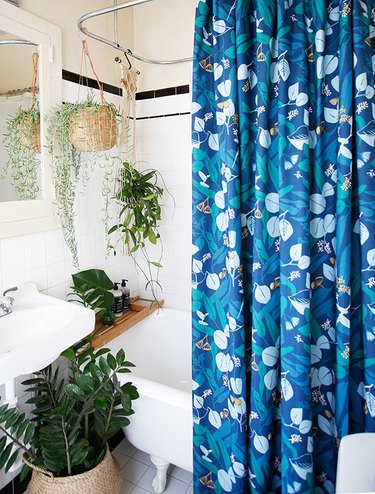 Your bathroom should be a respite from the annoyances of daily life. Jungalow's Justina Blakeney layers a vibrant blue shower curtain, woven baskets, and hanging planters to create a blissful bohemian oasis that's perfect for a stress-melting soak.
2. Encircle with a shower curtain.
If you're lucky enough to have the space, encircle your bathtub-shower combination with a gauzy shower curtain like the team over at Bloom Interiors did in this dreamy bathroom. And bonus: Now there's no need for drapery.
3. Bring in industrial sophistication.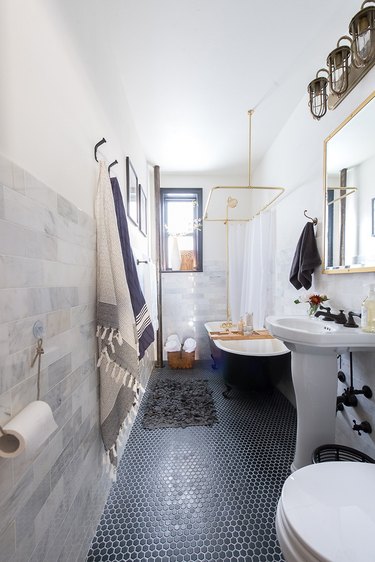 4. Keep it simple.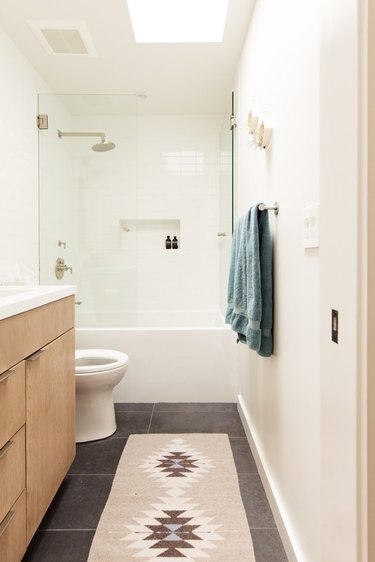 Don't overthink it. When the bones are this good, all you need are a few cool accessories to tell a cohesive story. We're swooning over the Aztec runner and honeycomb shelves in this Culver City, California bungalow.
5. Consider a clawfoot tub.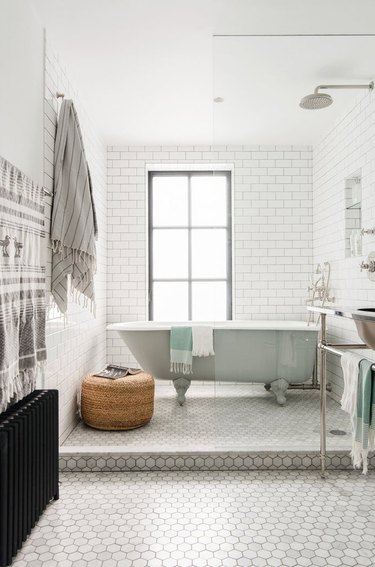 Love the look of a clawfoot tub, but don't think it's possible in your pad? Check out this best-of-both-worlds setup by designer Elizabeth Roberts that combines a walk-in shower with a vintage-style bath. The glass enclosure keeps the space from appearing closed off.
6. Choose galvanized steel.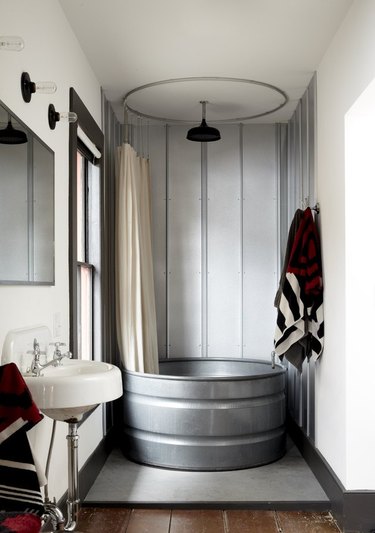 7. Opt for an accent wall.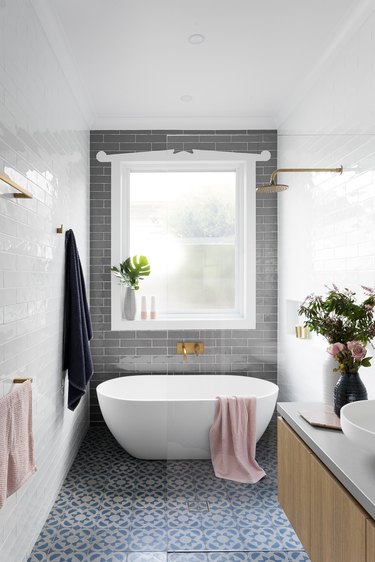 Want to make your bathtub-shower combination come to life? An accent wall is the way to go. GIA Bathrooms and Kitchens designed this eye-catching refuge, complete with a gray backdrop and window to lend depth and visual interest. Plus, the patterned tile floor doesn't hurt either.
8. Or, make a statement with floor-to-ceiling tile.
Floor-to-ceiling anything is a high-impact decision. That said, it doesn't have to be overpowering. Case in point: This soothing gray sanctuary, designed by Carter Williamson, that's swathed in marble mosaic tile.