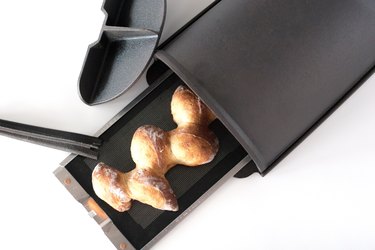 Do you ever daydream that your kitchen was a charming little boulangerie in the center of Paris? Okay, maybe that's just me. But what can I say? In the words of Oprah, "I LOVE BREAD!" The buttery taste, the intoxicating smell, even the way it looks takes me back to my childhood. I remember waking up to my mom in the kitchen, and the mouthwatering aroma of freshly baked rolls still warm from the oven ... heaven.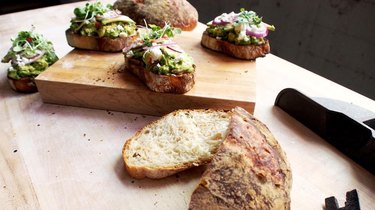 Unfortunately I didn't inherit my mother's baking prowess. My attempts at bread-making leave a lot to be desired — like the soft, melt-in-your-mouth inner layer wrapped in a golden, crispy crust that we all crave. So needless to say, I can use all of the help that I can get. Luckily, the clever folks over at Strand Design, a Chicago-based studio, created this little bread oven — aptly named Fourneau which means furnace in French — for both inexperienced and experienced bakers alike.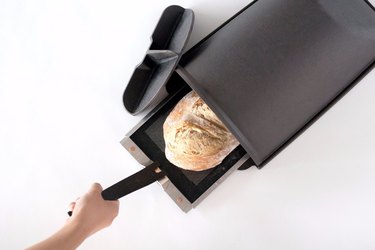 Besides its handsome good looks, the beauty of this cast iron wonder lies in its innovative design. It works by "trapping steam and concentrating the heat of your oven." Which basically means that it will bake each loaf of doughy goodness to golden perfection. Additionally, the Fourneau has a removable baking tray with copper rivets to make it easier for nervous Nellies like myself to check on the progress of my masterpiece. Unlike other bakeware, this timeless gem was made to stay in the oven during the entire process, so I don't have to worry about burning myself trying to lift the sturdy metal frame in and out of the oven. It's official ... I'm in love.
---
Ariane Moore is an Editor at Hunker. After earning her B.S. in Interior Architecture and Design, she enjoyed working on a variety of projects ranging from residential to hospitality at award winning design firms in both Las Vegas and Los Angeles. She also served as Design Editor at Natural Child World magazine.
View Work