a) Enjoy nice bath and beauty products?
Well then, you're in luck! Have we got something special for you: Wary Meyers soap. The Cumberland, Maine-based brand is incredibly small-scale. And while their wares are made in small batches, they are big on style. Wary Meyers is known for their whimsical bar soaps, which are either color-blocked or filled with chunks of color. They feel kind of like those soaps that were popular in the '90s — but these are so much cooler.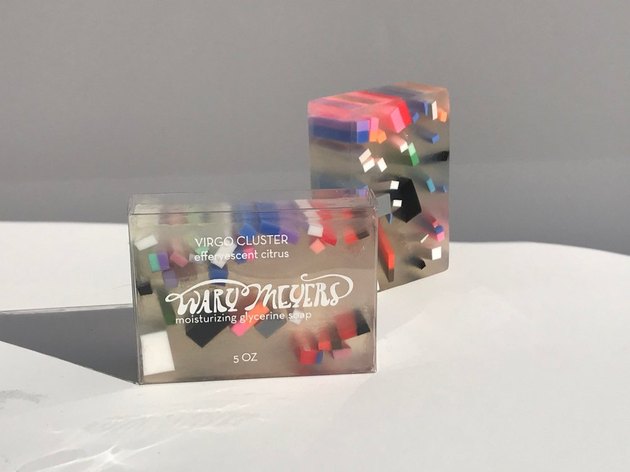 The Virgo Cluster soap, an effervescent, citrus fragrance, looks like tiny, colorful pieces of plastic suspended in a clear gel. The Gucci-esque Italian Tomato Leaf is actually scented with tomato leaves. Then there's Limelight, a glow-in-the-dark soap featuring a blend of lime and neroli (an essential oil made from bitter orange trees). Those are just a few of our favorites — there are plenty of interesting color combos and scents to choose from.
---
Leonora Epstein is Hunker's Senior Director of Content. She has previously served as Executive Editor at HelloGiggles and as BuzzFeed's Deputy Editorial Director. She is the co-author of "X vs. Y: A Culture War, a Love Story" (Abrams, 2014). Feel free to reach out at leonora@hunker.com.
View Work