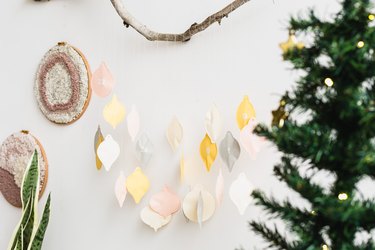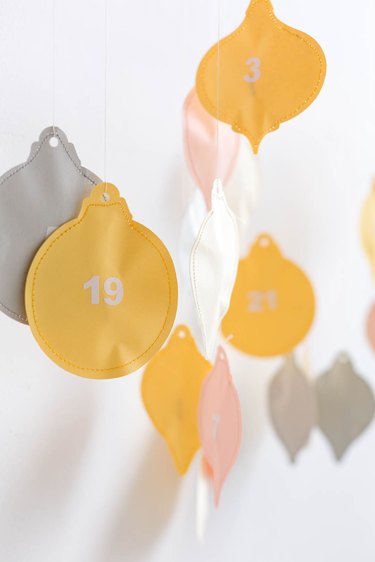 Every year, I like to create a personalized advent calendar for the winter holiday season. It doesn't need to be elaborate or difficult — a simple design works just as well as anything else. One of the reasons I make my own is because I like to fill it with something different other than the usual trinkets or chocolate. (Okay, I might put some tiny treats in as well). I like to write a memory from the year on each day, and if I need help remembering, I just go through my phone photos to jog my memory.
Each memory, or small gift, is sewn into these paper baubles — and every morning leading up to Christmas, my family and I rip one open, revealing a fun surprise. Making your own advent calendar means you are free to fill your parcels with any thing you like!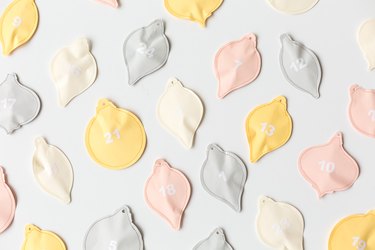 Things You'll Need
80gsm paper, in a variety of colors

Ribbon or cotton cord

Sewing machine


Cotton sewing thread

Stick or copper pipe for hanging

Note: If you don't have a sewing machine, you can use a hot glue gun instead.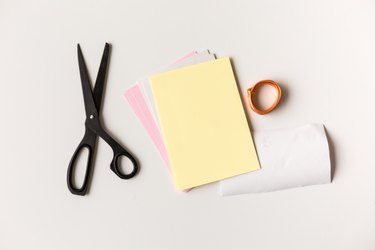 Create the paper shapes.
Make a template either by sketching your own bauble shapes, or by printing out shapes from premade templates. Cut out all the shapes. You'll need two identical shapes per bauble (one bauble for each day leading up to Christmas).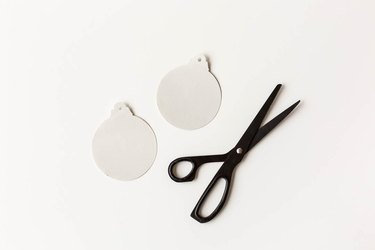 Construct the bauble parcels.
Place two baubles together and sew or glue around the edges, leaving a small gap for the filling. I chose to leave the top of the bauble open.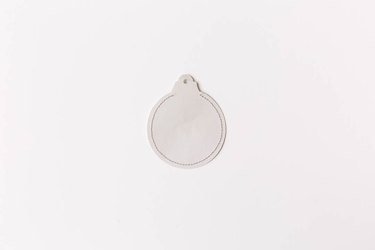 Add a sticker for each day to one side of the bauble. Carefully push the filling into the parcel through the gap. Then finish sewing up (or gluing) the open space.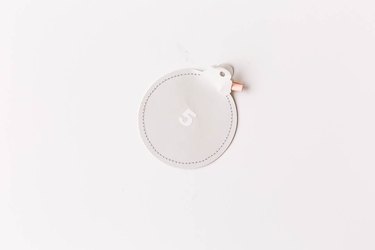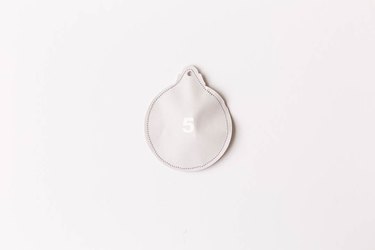 Repeat this process until you have all 24 days completed.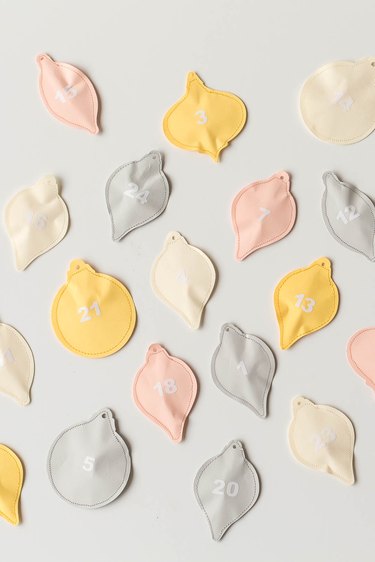 Tie on the ribbons or cotton thread (use different lengths of the ribbon or thread for visual interest), and then attach these to a branch or piece of copper pipe.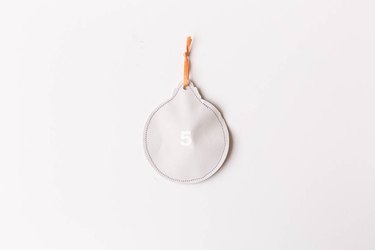 TIP: Try to create a random pattern with the colors and shapes of the baubles. Mix up the numbers when you hang them so that for each day you have to search for the right parcel.