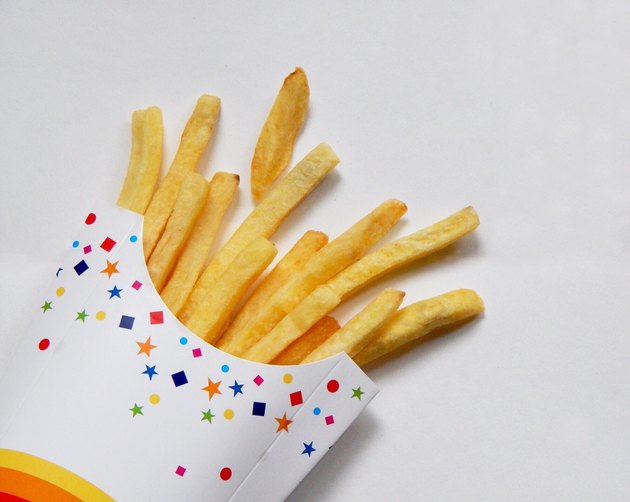 In the mix of made-up holidays, there are some winners (National Best Friend Day is nice) and losers (World Naked Gardening Day comes to mind). But no made-up holiday shines as bright as the one we're all celebrating today. That's right, today, June 13, 2018, is National French Fry Day.
So, apparently, today is the one time of the year when we can praise the existence of deep-fried potato slices. We can openly discuss the merits of the shoestring versus the steak cut. It's a holiday to indulge in the starchy, salty goodness of the the gift that is the fry.
Except, many of us are living every day like it's National French Fry Day. According to Mic, Americans eat an average of 29 pounds of french fries every year. That's a lot of fried food. So, what's a health-conscious french fry enthusiast to do? Baking is one option, but air frying offers an even less fattening alternative.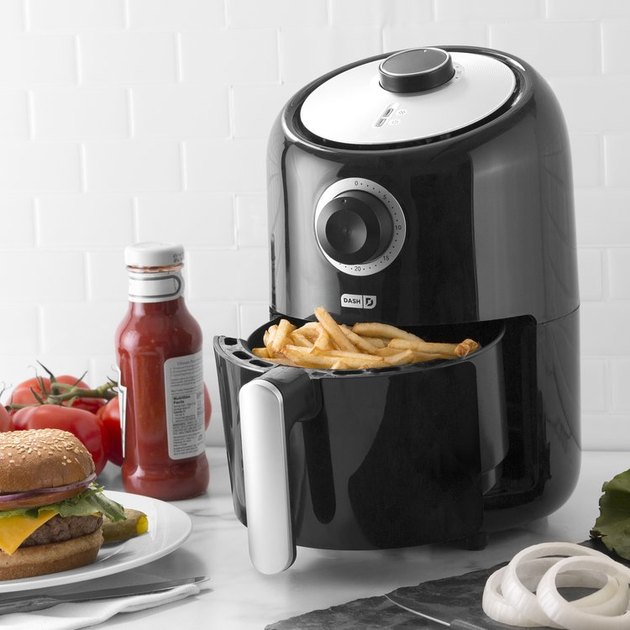 An air fryer is a countertop convection oven that circulates hot air to make healthier versions of your favorite fried foods like potato chips, chicken nuggets, and yes, french fries with little to no oil. Meaning, not only are you able to enjoy fried foods with 70 to 80 percent less fat than traditional deep frying, but you're also going to leave the kitchen without experiencing hot oil burns.
Sounds great, but does it work?
As someone who has never answered the question, "Would you like fries with that?" with anything other than a "Duh", I was skeptical but willing to do the taste-testing research ... for science.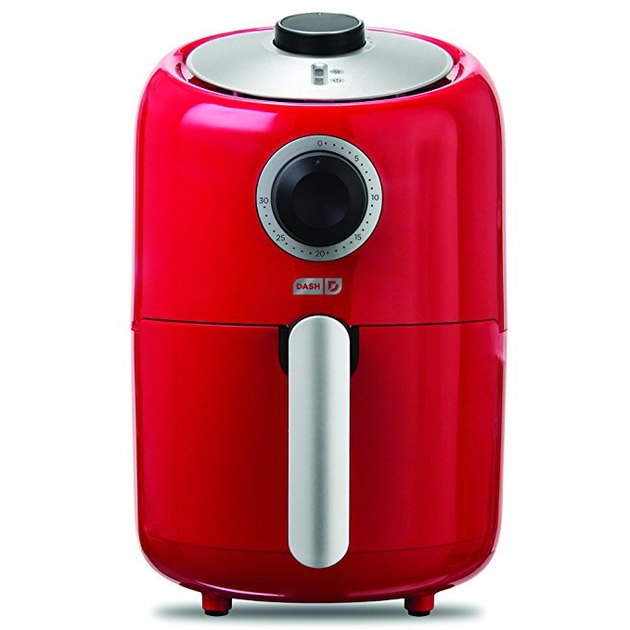 I tried the Dash Compact Air Fryer ( $59.99 ), and while the french fries it produced didn't taste exactly like McDonald's, they were way better than you'd think. The same goes for chicken nuggets and tater tots (I'm nothing if not a thorough scientist). My recommendation is to stick to frozen foods — the Dash Air Fryer has the ability to make a bag of frozen Ore-Ida french fries into something that's not the saddest thing in the world.
So, long story short, do you need an air fryer? No. Will you be happy you have one? Probably. Because, after all, tomorrow is National Nude Day and we'd all probably rather re-live today.
---
Sara Nachlis is a multimedia writer and editor living in Los Angeles by way of Long Beach, CA. Did you know Sublime is from there?
View Work