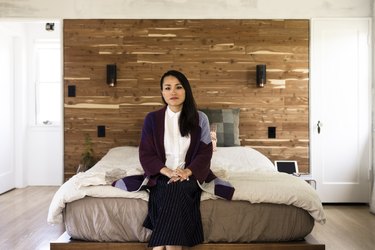 Who: Lihui Ke
Where: Echo Park, Los Angeles
Style: Contemporary urban Jungalow
Lihui Ke, co-founder and creative director of the knitwear line Kerisma, identifies as a Third Culture Kid. Born in a small village called Chi Ze, near the port town of Wenzhou, China, she grew up in the suburbs of Paris and Brooklyn, before finally landing in Los Angeles. Now she brings that eclectic, global sensibility to her 1930s-era home, nestled far back on an extra long parcel in Echo Park. It's her grown-up answer to a nomadic childhood. "I felt connected to this land instantly," she says. "I knew I could create, live mindfully, and start a family here someday."
The one-bedroom, one-and-a-half-bath, two-story home, with its secluded garden and separate office shed, is a far cry from the 500-square-foot studio she rented for five years in downtown Los Angeles, which was in a complex of more than 200 units. "My friends joked that my previous downtown apartment felt like a cramped furniture showroom," says Ke. "I had definitely maxed it out."
Here in Echo Park, Ke found privacy, space, and a canvas for her creative process. "I am a very visual person and design contextually in my head as I see, find, and gather all the elements," she explains. "I believe every object embodies a spirit, a being of sorts, and has a proper resting place in my home. "
And though Ke says she aspires to minimalism, the end result is anything but. "My insatiable appetite for trinkets and all objects of beauty and antiquity pull me towards a maximalist [aesthetic], embracing animism," she says. "It's the magical garden-slash-jungle home I've always dreamed of," says Ke. "Plus, it has one palm tree. That's my slice of L.A.!"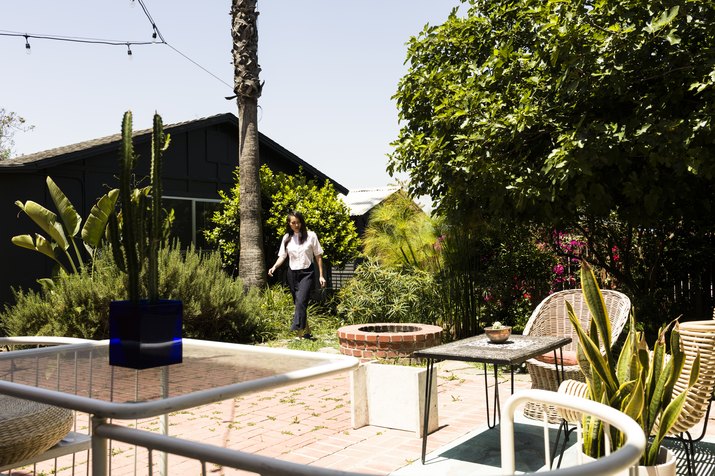 1 of 7
"I've been yearning to create with my hands again," says Ke. "I plan to grow my own herb and vegetable garden, compost, set up my pottery studio, and sculpt with various materials. This place allows for all of that and more."
Image Credit:

Stephen Paul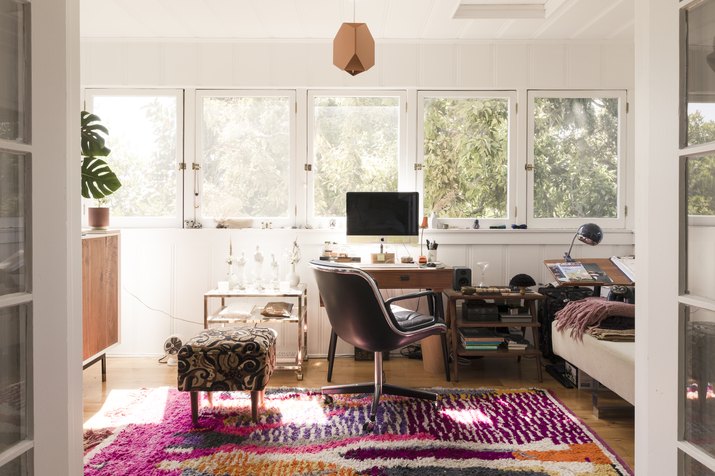 2 of 7
"My office den is a favorite place of contemplation," reflect Ke. The room has 11 operable windows on three sides and a set of French doors leading into the bedroom. It's furnished with a tiny secretary desk from Amsterdam Modern, a dresser by Organic Modernism, and a Gucci chaise lounge in mohair on a lucite base. "It is my reading nook and meditation platform," she tells us.
Image Credit:

Stephen Paul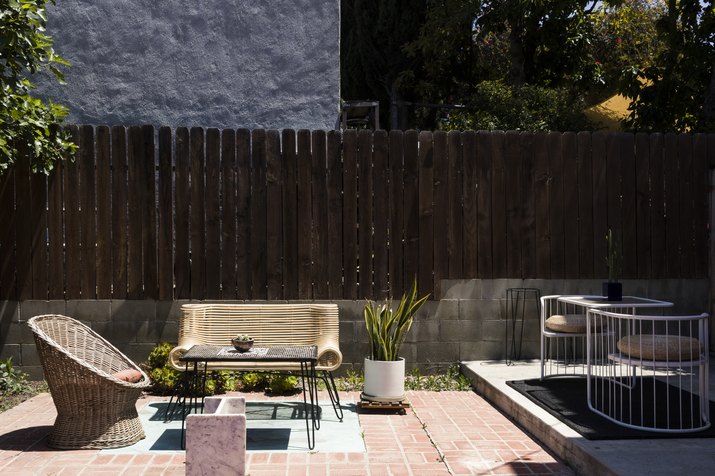 3 of 7
The outdoor space was an immediate draw for Ke. "My first thought was how well integrated the outdoor elements were to the houses."
Image Credit:

Stephen Paul
4 of 7
The dining set and chairs are from Amsterdam Modern. Says Ke, who studied architecture at the Pratt Institute in New York, "I love the archway between the living room and the dining/kitchen. It was such a small change in shape — from flat to a Tudor arch — but it felt instantly more connected to the other elements in the house."
Image Credit:

Stephen Paul
5 of 7
"I see my home as my personal materials library so I fill it with lots of natural and man-made textures and patterns," Ke explains.
Image Credit:

Stephen Paul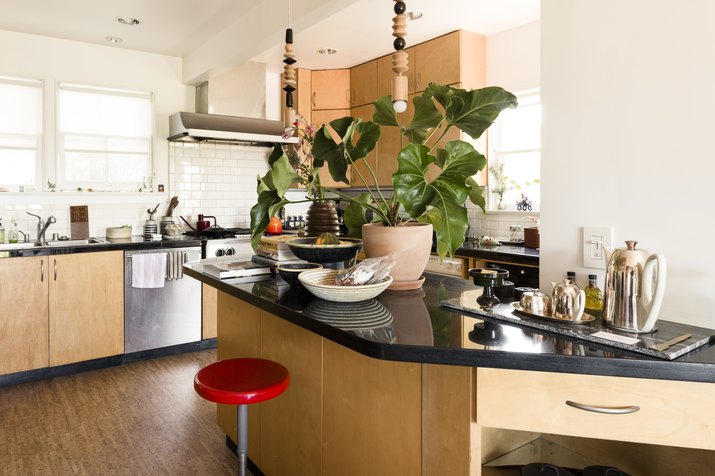 6 of 7
The kitchen is the one room yet to be remodeled. "I want to live here and use the existing kitchen as is before re-designing it to my needs."
Image Credit:

Stephen Paul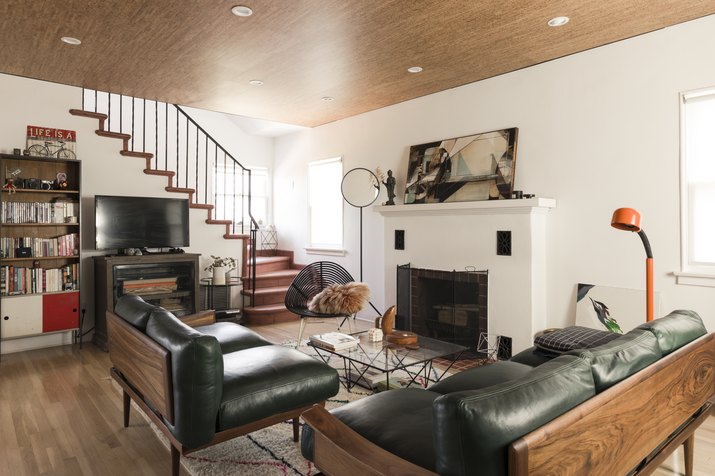 7 of 7
Ke's major investment piece is her set of Hans Wegner-inspired couches. "I had been admiring the pieces on 1stdibs for months before deciding to drive down to San Diego to see it in person," she says. "It was in a rich supple dark green leather with rosewood frame combination; luxurious but cozy at the same time. I fell in love with every curvature of the piece."
Vibrant color and thriving plants are the common thread between the various rooms. "I try to bring as much of the outside in with plants and daylight."
Image Credit:

Stephen Paul
---