We love minimalist design and this plywood headboard is the perfect example of Scandinavian simplicity. Gone are the days when plywood was considered cheap; from magazine racks to the coolest way to hide kitty litter, this basic beauty is all over our Pinterest feeds. And now we're taking it to the bedroom. Allow us to present simple steps on how to make your own headboard that doubles as a nightstand for your favorite bedside decor.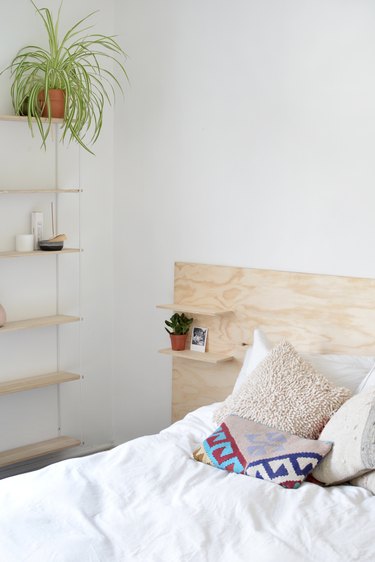 Things You'll Need
Plywood sheet, 8 feet by 3 feet (1)

Plywood shelves, 1 foot by 3 inches (4)

Power drill

Drill bit

1-inch wood screws

Level

Pencil

Wood glue

Clamps
Step 1
Decide where you want your shelving to be. (You'll be adding two shelves.) Our bed was a standard size double so we opted for a headboard measuring eight feet wide. This left plenty of room on either side to add shelves that could hold our bedside essentials. Remember to take into account the height of your bed and mark where your shelves will be using a level. (Our shelves were spaced eight inches apart from each other.)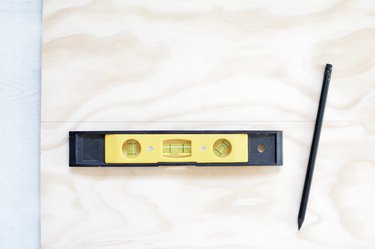 Step 2
On the plywood sheet, pre-drill three holes using a drill bit the same size as your wood screws. (This is where you'll be screwing in the shelves.) Drill the holes below the line you've marked. Repeat for each shelf.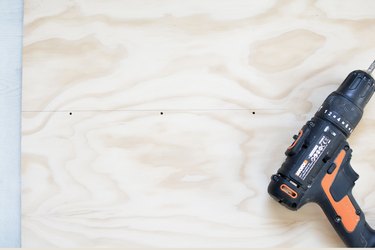 Step 3
Run some wood glue along the back edge of your shelf and line it up against the line you marked in step 1. Secure with a clamp and leave to dry.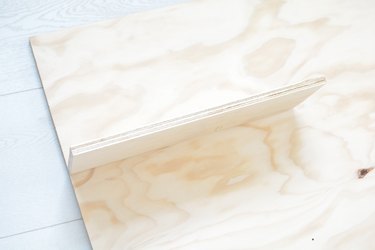 Step 4
Once the wood glue had dried, lean the headboard against a wall with the back facing you. Take your power drill and drill through the holes you made in the headboard in step 2. (This time you're using them as a guide to drill through the back of the headboard into the shelf.)
Step 5
Switch your drill bit for a screwdriver and sink wood screws through the headboard to secure the shelf. Repeat for the other shelves.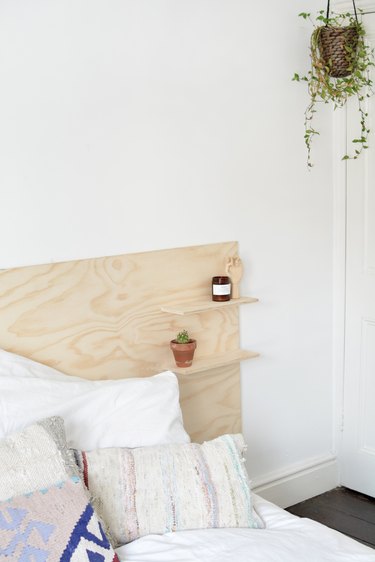 Having built-in shelves means you can ditch your bedside tables, freeing up more floor space, which is ideal for smaller apartments and living spaces!