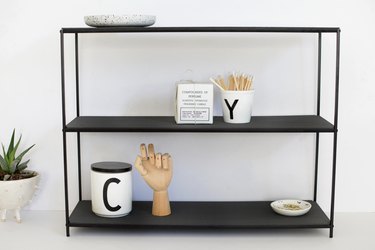 We're always on the lookout for a good IKEA hack, so when we spied the Sammanhang tray stand we knew it had the potential for a fresh new look. The modern metal frame was just screaming to be transformed into some sleek Scandi shelving — think a small version of the Twin Bookcase by Mogens Lassen and you've got our inspo. With a few simple shelves, this basic frame can work beautifully as a minimal shelving display for your favorite trinkets.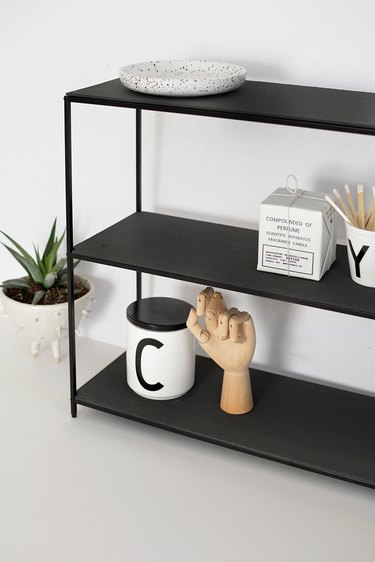 Things You'll Need
Hardboard sheet or thin plywood — you'll need three pieces, 19 5/8 inches by 6 1/4 inches each


Black paint

Hacksaw

Tape measure

Paintbrush

Super glue
Step 1
Assemble the IKEA Sammanhang frame as per the instructions.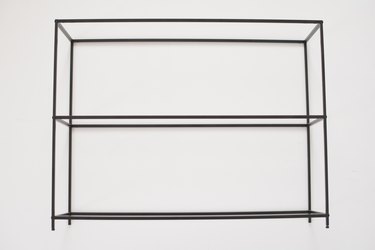 Step 2
Cut out three shelves from a sheet of hardboard or thin plywood each measuring 19 5/8 inches by 6 1/4 inches. You can cut them yourself with a saw or ask your local hardware store to cut them for you. (Like we did.)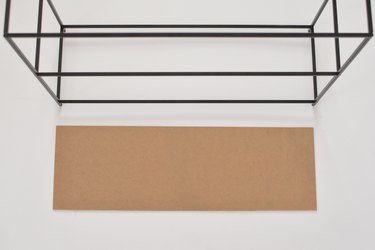 Step 3
We need to remove the corners from two of the shelves so they fit snugly into the Sammanhang frame. To do this, take a ruler and mark a small horizontal line 1/4 inch from the top edge.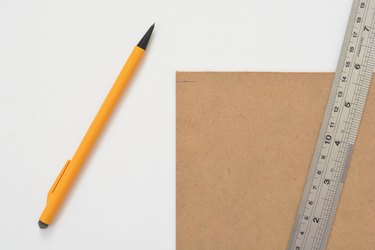 Step 4
Next mark a line 1/4 inch from the side to meet with the first line. (This corner square is going to be removed.) Repeat these markings on all four corners of the shelf.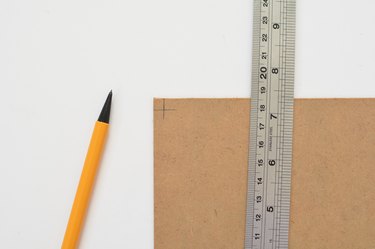 Step 5
Take a small hacksaw and cut along the lines to remove the square corner shapes you've marked.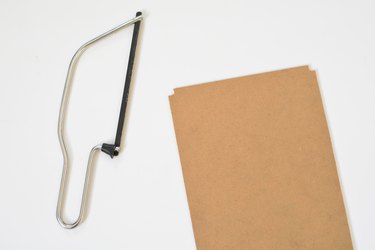 Step 6
Repeat on the second shelf.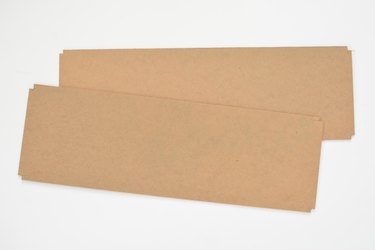 They'll fit nicely into the lower tiers of Sammanhang frame once the corners are removed.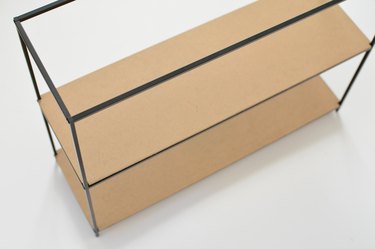 Step 7
Remove the shelves and paint them black with acrylic paint. You'll need two to three coats, depending on the opacity.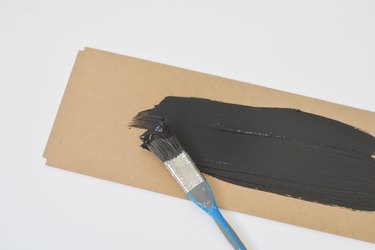 Run some strong super glue along the top of the Sammanhang frame before placing the top shelf on.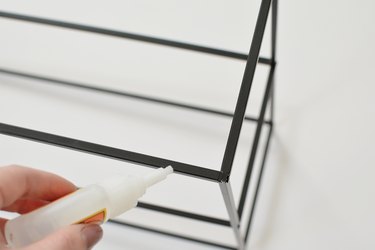 You can slide the lower shelves in without glue.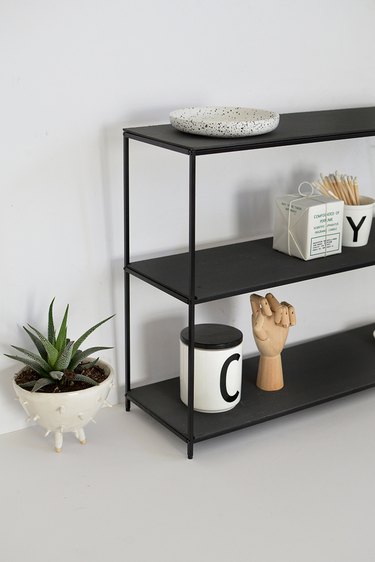 Your Scandinavian-inspired minimal shelving is ready for use!