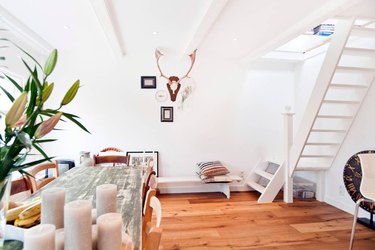 There's no rule that says you have to be in the midst of planning a fabulous vacay in order to peruse Airbnb. The popular rental site also happens to be a great resource when you're looking for home decor inspo, too. Whether your style is rustic farmhouse or Scandinavian minimalism, you can find dreamy ideas to turn your everyday digs into a vacation-worthy pad in no time. To get you started, here are 12 design secrets that we've picked up from some swoon-worthy Airbnbs giving us a major case of wanderlust.
1. Make a stylishly strong first impression.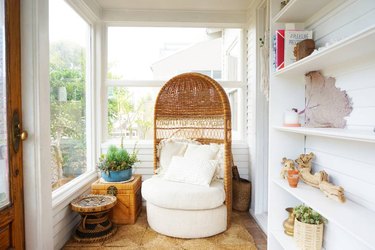 One thing a well-designed entryway does is make a great first impression. Welcome your guests in style and set the tone for the rest of your home by giving your entrance a little extra TLC — like this warm and inviting bohemian bungalow's foyer.
2. Add personality with unique accents.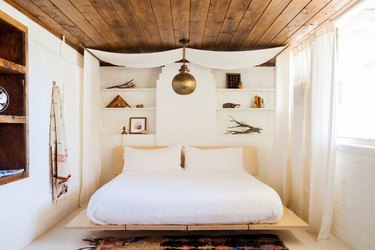 Quit playing it safe when it comes to your home's decor, and embrace eye-catching accents and bold design choices. Sara and Rich Combs added a unique Moroccan-inspired pendant light and a dreamy bed canopy to this boho-chic bedroom in Joshua Tree to make sure that it stands out from the crowd.
3. Play up the contrast to create visual interest.
4. Mindfully connect one space to the next.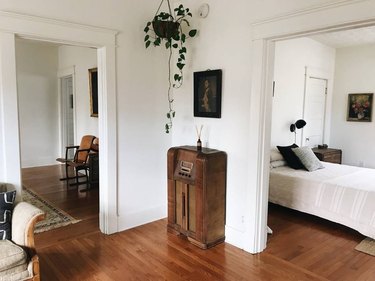 Even if your home doesn't have an open floor plan, you can still create a feeling of continuity in your pad by choosing a consistent color palette and design theme. This historic Nashville, Tennessee bungalow does it just right by sticking to neutral white walls and antique accents in every room.
5. Arrange your space strategically.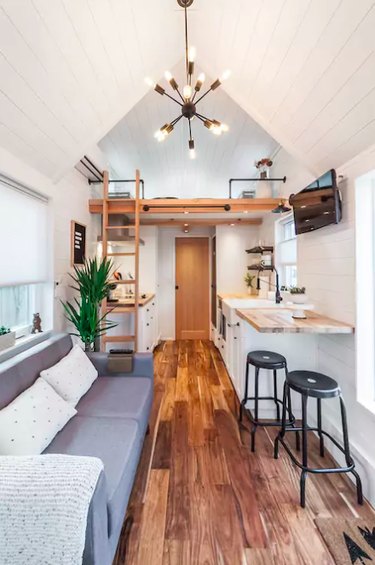 It's easy to get bogged down in the fun part of decorating. But before you do, be sure to think about the function of each space. If it looks pretty but you can't really use it, then frankly, it just isn't worth it. This tiny house in Atlanta, Georgia maximizes every square inch of usable space without compromising on style.
6. Embrace natural elements.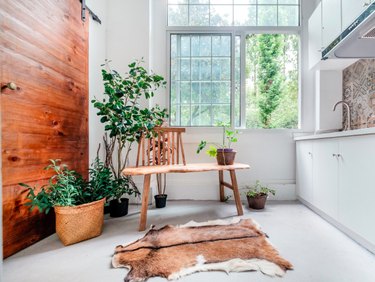 7. Play up quirky architectural details.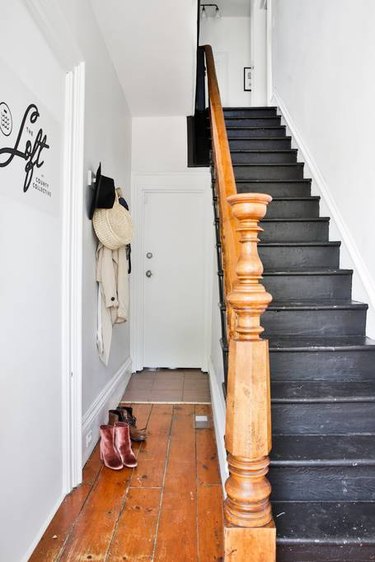 Architectural details are a plus, so don't try to hide them. Instead, take advantage of their charm and play them up like Tania and Dustin did in their historic Ontario abode. Your guests will love and appreciate the unique personality and sense of authenticity they add to your home.
8. Don't compromise on comfort.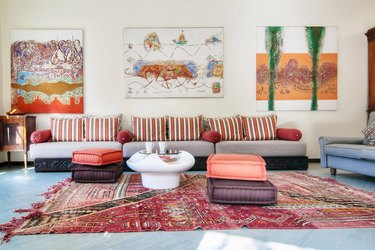 In an effort to create a beautiful and chic space, don't forget about prioritizing comfort. After all, your home should look and feel good. (Unlike your grandparents' house where all the sofas were covered in plastic.) This gorgeous home in Casablanca, Morocco blends comfort and style seamlessly, making you feel like you've escaped to paradise.
9. Sometimes less is more.
10. Create a space that "does it all."
Ensure no one in your family misses a beat by turning one room into an all-purpose hangout like this Barcelona apartment's living room. Consider adding an extra-long table — perfect for dinner parties or homework — next to the TV lounge area, so all of the action can stay in one room.
11. Walk the line between timeless and trendy.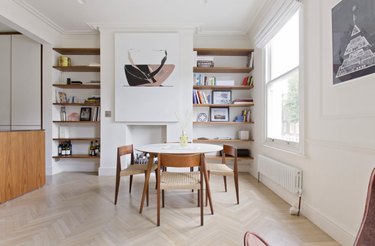 The secret to never falling out of love with your home decor? Start every design with timeless staples, like this charming Manhattan apartment's modern dining room set. Then, you can always update your smaller decorative accents — like a new table runner or wall art — to keep your space feeling fresh and on trend.
12. Add colorful accents to brighten things up.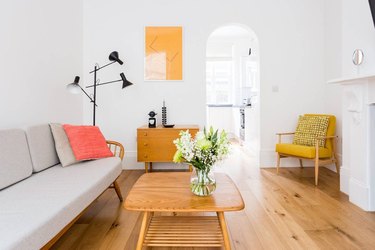 The warm spring and summer months are a great time to play with color. Liven up your home by sprinkling bold pops of yellow or coral throughout your space, like the owners of this cheery London, England living room did.
---
Maryn Liles, a former NYC magazine editor now living in sweet home Alabama, is obsessed with all things home decor. She believes people's spaces should reflect their personalities — which is why you can find lots of hand-painted furniture, sentimental wall art and playful decor accents around her place.
View Work