Where: Birmingham, United Kingdom
Why we love this pic: This space beautifully contrasts light and dark elements, creating a satisfying sense of balance while a wide range of distinctive shapes lends structure to the look. But of course, it's that eye-catching wallpaper that stands out most of all, adding a big splash of whimsical movement to this strikingly dynamic design.
The takeaway: Use statement wallpaper to elevate your entryway design.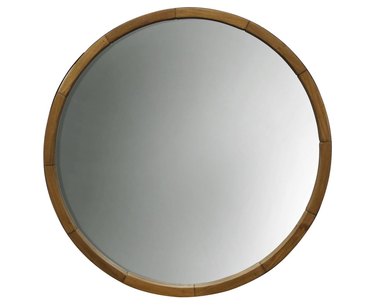 ---
Kelly is a full-time freelance writer, aspiring aerialist, and passionate interior design enthusiast. She's a regular contributor to design-centric publications like Apartment Therapy, The Spruce, and TexasLiving Magazine.
View Work