For some time now, I've had a thing for ceramics. From pottery to porcelain, the obsession is pretty real. So when I discovered Casa Cubista's gorgeous collection, I instantly began to swoon. Ranging from bowls, to plates, to jugs, this assortment of terra-cotta pottery boasts a playful yet modern sensibility that simply delights. While it was the charming design and beautiful craftsmanship that caught my eye, it was the unique story behind these pieces that stole my heart.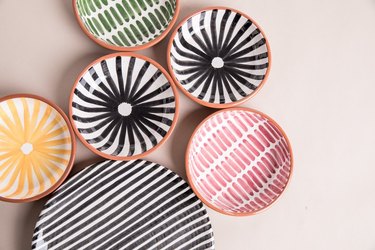 Made in Olhão, a rural fishing port on the southern coast of Portugal, this collection was forged from the minds and hands of two very talented potters and brothers, Rui and Egidio. It's safe to say that these guys know a thing or two about pottery, since their family has been in the business for over 200 years.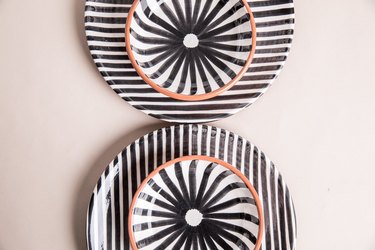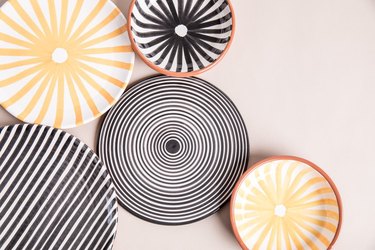 Every piece is wheel-thrown, set out to dry under the warmth of the sun, and is then hand-painted by another family member: their gifted aunt. Steeped in tradition and crafted by true artisans, it's easy to see why this treasure trove of pottery is very special.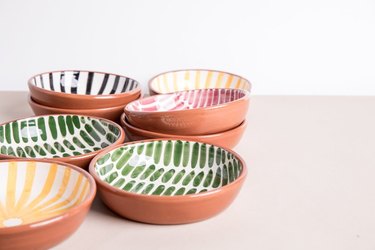 And their colorful and fresh design makes these little gems perfect for springtime. Not to mention, they'd make you look pretty darn good the next time it's your turn to host book club.
---
Ariane Moore is an Editor at Hunker. After earning her B.S. in Interior Architecture and Design, she enjoyed working on a variety of projects ranging from residential to hospitality at award winning design firms in both Las Vegas and Los Angeles. She also served as Design Editor at Natural Child World magazine.
View Work