Several species of plants are considered to be gingers. All have tropical-looking foliage and unusual flowers.
Alpinia
Alpinias have large leaves and drooping flowers that bloom in the summer. The flowers are fragrant and the rhizome (root) of the plant smells similar to ginger root. Plant in partial shade. Alpinias are hardy to Zone 8, according to the United States Department of Agriculture (USDA) Hardiness Zone Map. (See Resources below.)
Costus
Costus plants are also known as spiral ginger, because the bamboo-like stalks twist in a circular pattern. The cone or pineapple-shaped flowers are pink, purple, white or orange. Plant in partial shade. Costus will die back to ground in the winter, but will grow again in the spring through Zone 8.
Curcuma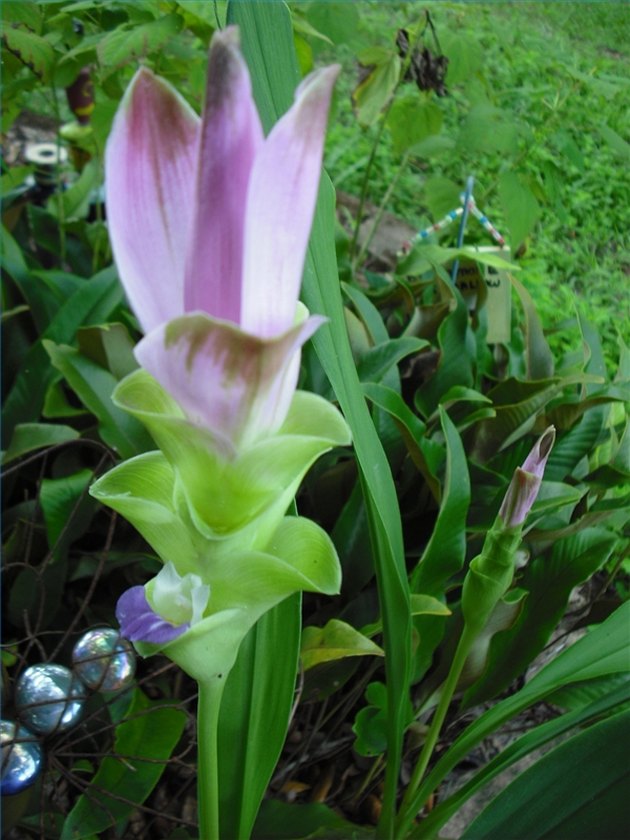 Curcumas are called "hidden gingers" because the flower stalks are often shorter than the foliage. The flowers bloom in spring, summer or fall, depending on variety. Plant in filtered light or light shade. Curcumas go dormant in the winter.
Globba
Globbas have drooping stems of yellow or purple flowers. Globbas are called "dancing ladies" because of the movement of the stems in the breeze. Plant in light shade or use as a houseplant. Globbas are hardy to Zone 8, but go dormant in the winter.
Hedychium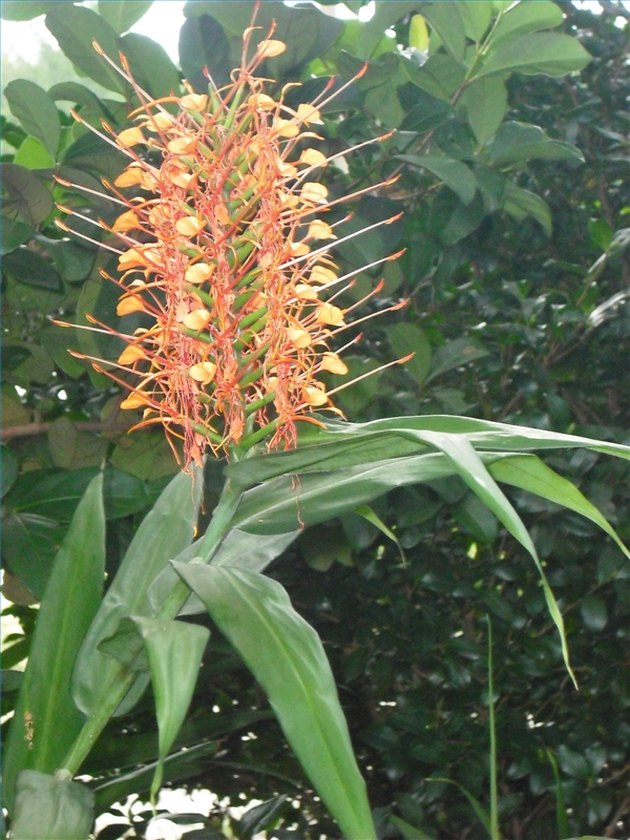 Hedychiums are tall plants that are hardy to Zone 7. Hedychium coranarium has fragrant white flowers that resemble butterflies. Hedychium coccineum has large round spikes of reddish-orange flowers.
Zingiber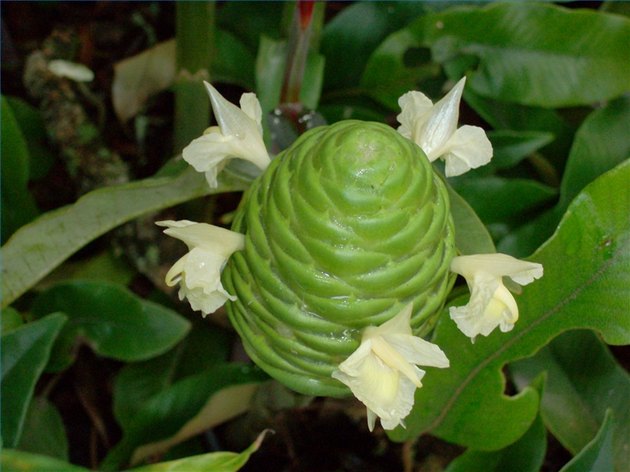 Zingibers have white or creamy yellow flowers attached to pine-cone shaped bracts. The cones contain a milky substance that is used as shampoo in some cultures. For this reason, zingibers are called pine-cone gingers or shampoo gingers. Plant in partial shade to full sun. Zingibers are hardy to Zone 8. They will die back to the ground in the winter but return in the spring.
---
Melody Lee holds a degree in landscape design, is a Florida Master Gardener, and has more than 30 years of gardening experience. She currently works as a writer and copy editor. Her previous jobs include reporter, photographer and editor for a weekly newspaper.