If you have a bouquet of roses -- or even a single rose -- that you would like to preserve, then consider coating your roses with a floral lacquer or glitter spray. You should lacquer your roses before they begin to brown and die. However, even if you lacquer them a little late, a glitter spray will cover up the browning.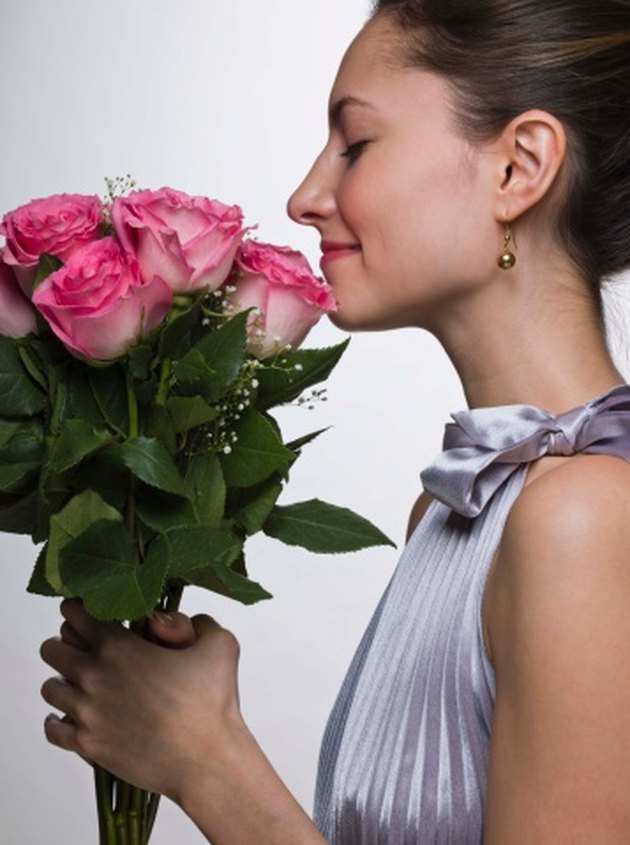 Step 1
Dry your flowers for a few days. Group them in a bunch, bind them with a rubber band or string and hang them upside down.
Step 2
Cover your work space with newspapers. Lay your roses on the newspapers.
Step 3
Fill a spray bottle with equal amounts of water and white craft glue. Spray your rose buds with the mixture.
Step 4
Sprinkle glitter on top of the blooms and allow the glue to dry.
Step 5
Spray your roses with a clear, floral lacquer spray that will seal the glitter and strengthen the rose bloom.