Things You'll Need
Soft cloth

Water

Baby wipes

Cotton swab

Leather conditioner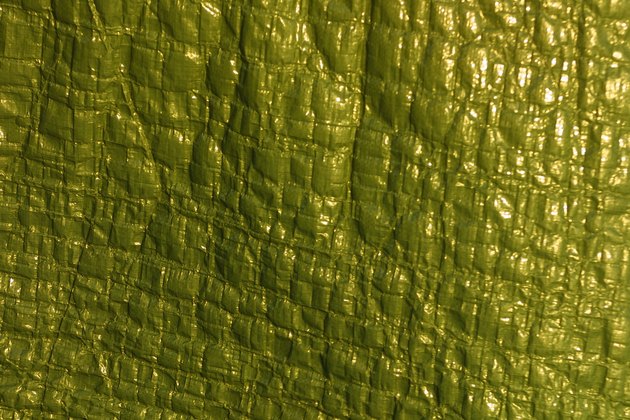 Tumbled leather is a textured, durable leather often used for making luggage, bags, and other similar items. The leather is flexible, water resistant, and easily withstands long periods of wear and tear. As with any leather surface, tumbled leather should be cleaned and maintained with care, which will protect and prolong the overall appearance and quality of the item. Cleaning is a fairly easy task that can be completed by using a handful of simple ingredients.
Step 1
Dampen a cloth by running warm water over the cloth, then squeezing out excess moisture.
Step 2
Wipe the dampened cloth over the tumbled leather, using light even strokes.
Step 3
Wipe once more with a clean, dry cloth to collect moisture.
Step 4
Wipe between textured cracks and crevices with a damp cotton swab, which will more easily allow you to get between creases in the leather.
Step 5
Wipe over the leather surface with an unscented baby wipe for tougher residue that is not easily removed with a damp cloth. The wipe will be safe for the tumbled leather, yet strong enough to cut through buildup on the leather surface.
---
Mel Frank is a professional freelance writer with over 15 years of writing experience. She has completed a wide variety of writing assignments for a number of publications that include CNN and various websites. Frank received a Bachelor of Fine Arts from a prestigious university in Pennsylvania.