Smoke from cigars and cigarettes leave an unpleasant odor in the home long after the smoke is gone. Tar and nicotine permeate surfaces, leaving smoke odors and stains. Upholstered items, including those covered in microfiber, quickly absorb smoke odors and cause the room to smell like someone has just been smoking. To return your microfiber-upholstered furniture to a fresh-smelling state, you must draw out the smoke odor. Proper cleaning techniques will ensure you maintain the look of this suede-like surface fabric.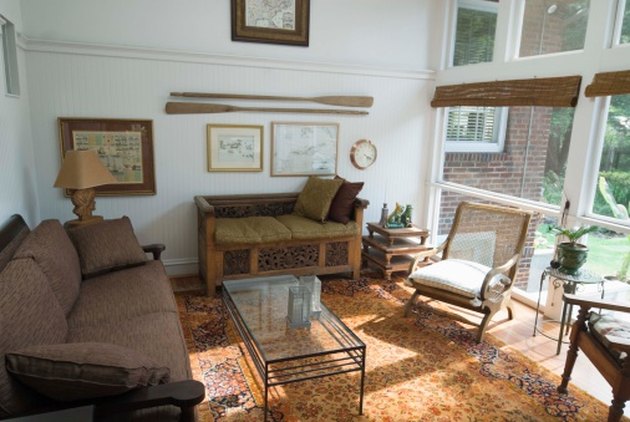 Vacuum the microfiber surface to remove any cigar or cigarette ash residue.
Step 2
Stir 1 tbsp. dishwasher detergent into two cups warm water. Work the mixture into a frothy lather. Dip the sponge into the detergent bubbles then sponge the microfiber to wash the surface and remove smoke odor.
Step 3
Dampen a clean cloth with water. Blot the microfiber to rinse the surface. Press a dry cloth into the upholstery to remove moisture before allowing it to air dry completely.
Step 4
Sprinkle baking soda over the microfiber surface to absorb any remaining smoke odor. Leave the baking soda on the upholstery overnight, then vacuum it off the next morning.
Fluff the nap of the microfiber surface by brushing it with a suede brush.