Things You'll Need
User manual

Outside thermometer
Tip
The specifics of your humidistat may vary slightly depending on the model of your device. If you have any additional questions about how to operate your Honeywell Humidifier, download your device's user manual.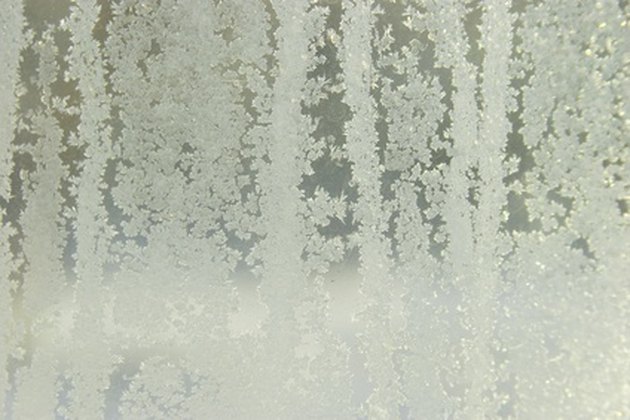 Honeywell is a large technology company that invents and manufactures products that address safety, security and energy needs. One of their product lines includes humidistats. Humidistats provide users with the ability to control humidifiers in central heating and air conditioning devices. They can be mounted to wall surfaces or duct surfaces. Operating a Honeywell Humidistat properly depends on the weather conditions outside. Thus, though operation technique remains unchanged, the degree to which the humidistat is adjusted will vary depending on meteorological factors, such as outside dew point.
Step 1
Check the outside temperature by looking at your outdoor thermometer.
Step 2
Reference the Honeywell Humidistat user manual. If you do not have the user manual, you can download it from the Honeywell website. In the manual, you will see a chart that details the proper humidistat setting based on the outside temperature. Locate the current outside temperature and the corresponding humidistat setting.
Step 3
Press the humidistat's up and down arrows on the sensor's face. Set the humidistat to the proper setting as recommended by the user manual.
Step 4
Press the "More" button on the humidstat's face. This will bring you to the frost protection menu.
Step 5
Use the up and down arrows to set the frost protection level. For example, if your home has less protection from the outside elements, such as single-pane windows, set the frost protection level lower. If you have a well-sealed house with triple-pane windows, set the frost protection level to the highest setting. Once frost protection is accurately adjusted after the initial installation, you will not have to reset it again.
Step 6
Press the "More" button again to access the operation style menu.
Step 7
Use the up and down arrows to set your humidistat to either "Auto" or "Off." Auto will automate your humidifier based on your settings. Off turns the humidifier off.
Step 8
Press "Done" to save your settings.
---
For three years, Etch Tabor worked as the technology and online editor at "InsideCounsel" magazine, a national publication for in-house counsel. He currently is a full-time freelance writer, specializing in legal, technology and comedy writing. He graduated in 2004 from the University of Missouri-Columbia with a degree in journalism.