Sage green is a gender-neutral color that is commonly used in home decorating. Not only is this cool color relaxing and visually pleasing, but it also coordinates well with a variety of other colors, making it a versatile color to decorate with. Whether you are decorating a masculine living room or a feminine bedroom, you can combine sage green with another coordinating color to create a room you love.
Chocolate Brown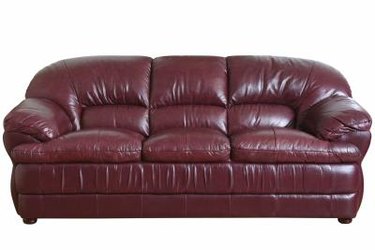 A rich, chocolate brown will stand out against the soft, pale shade of sage green. This earth tone color combination is gender neutral and organic looking. Chocolate brown coordinates better with sage green than other shades of brown because of the difference in hue. A pale brown next to the pale green will look bland and unexciting, whereas a darker brown creates a bold look while still looking put together.
French Blue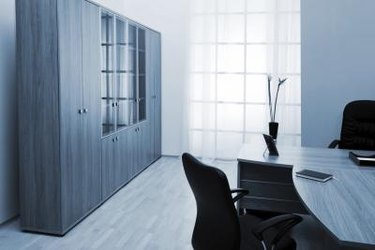 Combining sage green with another cool color, such as French blue, will create a very soft, relaxing atmosphere in the room. When combining these two colors, you can create a very feminine look that is inviting and visually pleasing.
Gold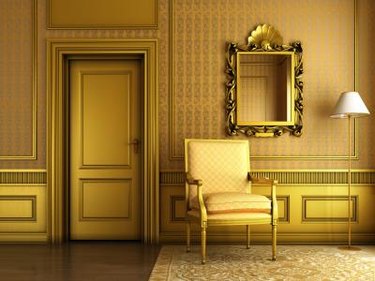 For a rustic color combination, sage green and gold blend well together. This color scheme is commonly seen in Tuscan style decorating and will evoke thoughts of the Italian countryside. Like chocolate brown and sage green, this is a gender neutral color combination used to decorate a home for a man or a woman.
Cream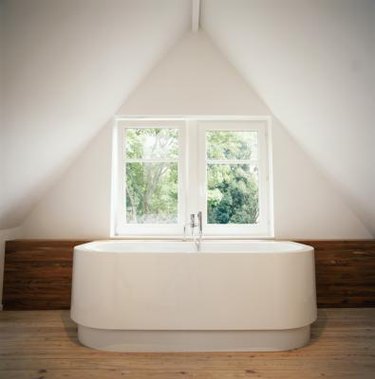 An off-white color, such as cream or ivory, will create a very polished, feminine look when combined with sage green. The sage green will appear richer when next to a shade of off-white. You can easily create a garden-inspired room using this coordinating color scheme.
Brick Red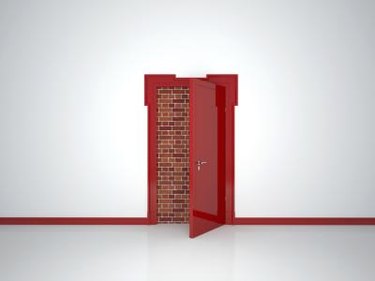 Red and green are complementary colors, so they will naturally coordinate very well in your home decorating. A dull, brick shade of red coordinates best with sage green as they are similar in value. This is another color combination commonly found in Tuscan style decor, primarily in kitchens as red is known to stimulate hunger.
---
Based in Colorado, Bronwyn Timmons has been writing professionally since 2009. Her work has appeared on a variety of websites, covering topics such as career and education planning, wedding planning, home improvement, crafts and gardening. Timmons is pursuing her bachelor's degree in mortuary science.