Wood stain adds beauty, character and essential protection to bare wood surfaces. Make your own stain with ordinary cider vinegar and rusty nails. Take a look around the garage and in the backyard for discarded, rusty metal and iron parts to add to this environmentally friendly wood stain formula.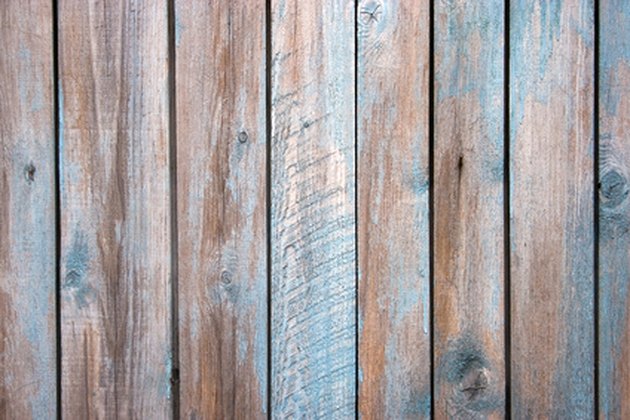 Step 1
Place the rusty nails, metal or iron parts into a clean glass jar or other non-reactive container.
Step 2
Pour 1 pt. of cider vinegar into the jar, completely covering the rusty nails and metal.
Step 3
Twist the jar lid into place to cover it tightly.
Step 4
Store the jar at room temperature. Leave the contents undisturbed for one week.
Step 5
Tumble and stir the nails and metal in the jar when the week is up. The contents will begin to appear rust-colored and murky. Rust particulates will begin to separate from the nails and metal.
Step 6
Uncover the jar and leave it at room temperature for 15 days to allow for evaporation and stain development.
Step 7
Inspect the contents for evidence of a dark amber color after 15 days. Stretch a thin layer of cheesecloth across another clean container and secure it with a rubber band or clothespins.
Step 8
Pour the liquid contents of the jar through the cloth. This separates sediment, particulates and rust fragments from the new wood stain. Discard the cheesecloth when finished.
Step 9
Transfer the stain back into the glass jar and replace the lid. Cover tightly until you are ready to use it.