The Fisher & Paykel Company is based in New Zealand and manufactures appliances for the home, such as ovens, microwave ovens, refrigerators, dishwashers and washers and dryers. The Fisher & Paykel SmartLoad dryer is a large capacity top-loading dryer that features reverse tumbling, a high airflow and automatic sensors. The SmartLoad dryer is designed to function well with little difficulty, but if problems occur, performing some troubleshooting steps may help find a reason for the issues as well as potential resolutions.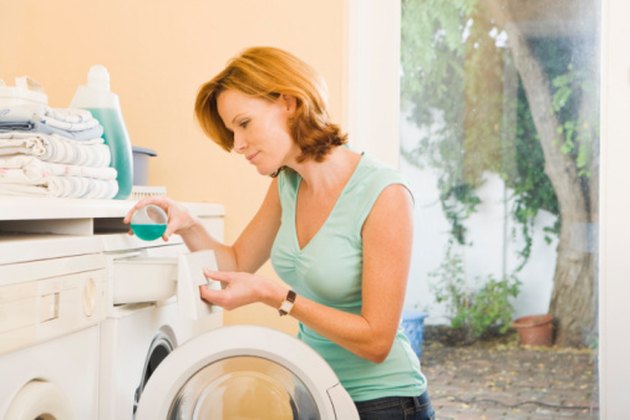 Step 1
Check that the power cord is firmly connected to a working power supply and the dryer is turned "On" if the SmartLoad dryer is not functioning. Reset the circuit breaker or fuse if necessary.
Step 2
Ensure the gas valve is turned on for gas powered units if the dryer does not heat. Don't select the "Air Dry" cycle for most drying, as this cycle does not use heat. If the dryer is in the "Cool Down" cycle, there will not be heat produced while the dryer cools down.
Step 3
Select a higher temperature if clothes remain damp after the dryer has finished. Ensure the "Air Dry" cycle is not selected and reduce the total load in the dryer. If the dryer is overloaded, clothes may not tumble freely and might remain damp.
Step 4
Close the lid firmly if pressing "Start/Pause" does not cause the dryer to begin functioning. Turn the dryer off and wait 30 seconds before restoring power if closing the lid does not resolve the problem.
Step 5
Press "Start/Pause" and open the dryer door if the dryer is taking a very long time to dry. Pull out the lint screen and clean out the lint. Return the lint screen to the dryer. Be sure the dryer is not overloaded.