It's no secret that the best way to prevent wear and tear on a garden hose in areas that get below frost point is to store the hose away in a warm, dry location. But while it's good for the hose to be out of nature's elements, it will no longer provide any use in your yard when you may need it. Fortunately, it's easy to prevent those irritating chunks of ice from forming by using thermal insulation foam.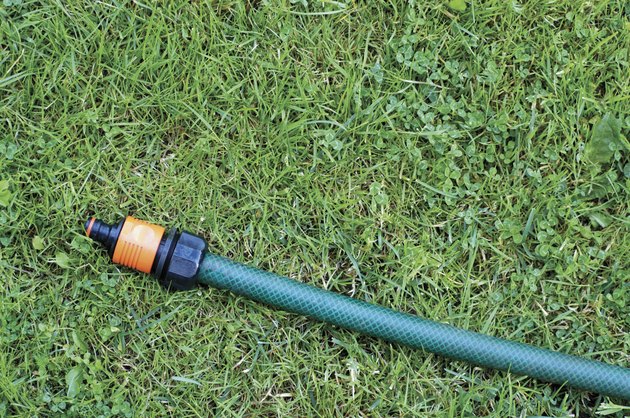 credit:
Medioimages/Photodisc/Photodisc/Getty Images
Step 1
Measure your garden hose's length. Purchase the appropriate length of thermal insulation foam at least two inches in diameter.
Step 2
Tubular insulation foam usually comes with a long slit cut into it for easy installation. Work the foam onto the length of the hose, being sure to come up to the base of the water spigot it is attached to.
Step 3
Secure it by tying string at a few points on the hose, including near the water spigot where the hose is attached.
Step 4
Wrap duct tape around the string and foam at the water spigot to firmly attach the insulation for the winter.