The EAA Witness is part of the 9mm semi-automatic handgun series. To disassemble, make sure that you are familiar with the gun and its moving parts, and check carefully to ensure that the gun is not loaded before beginning any procedure. The Witness is a sensitive instrument and like all guns, it is dangerous if not used properly. The Standard, Compact, Full size, Poly, and Steel models of the Witness can be disassembled by following the same procedures.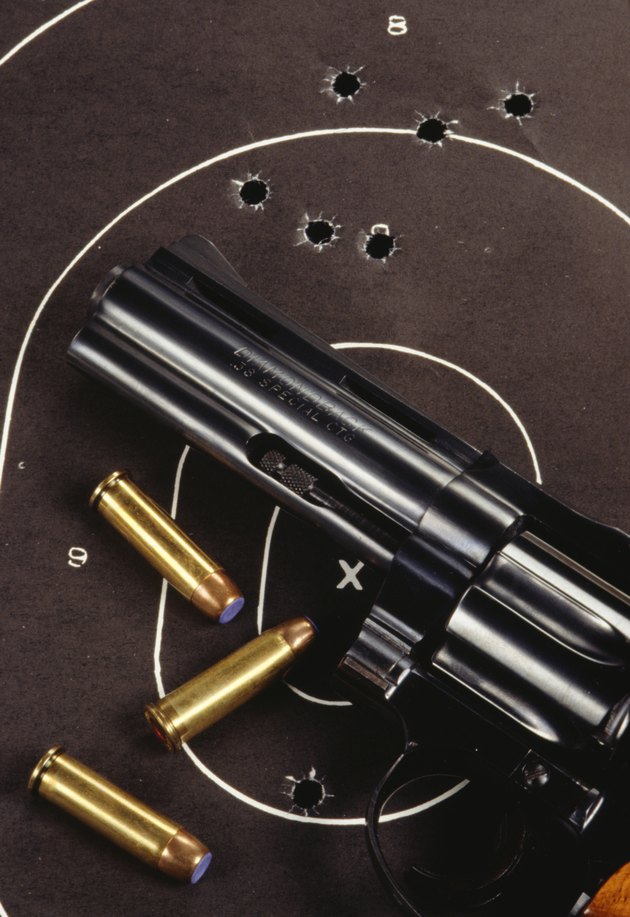 Step 1
Slide the safety to on and point the gun at the floor.
Step 2
Remove the magazine from the gun by pressing the magazine release button.
Step 3
Move the safety to off and hold the pistol grip in one hand.
Step 4
Hold the rear side serrations with the other hand.
Step 5
Pull the slide to the rear so that the cartridge ejects.
Step 6
Position the slide stop so that the slide stays disengaged, and make certain the chamber is empty.
Step 7
Press the magazine's top cartridge down, forward, and then out. Repeat until the magazine is empty.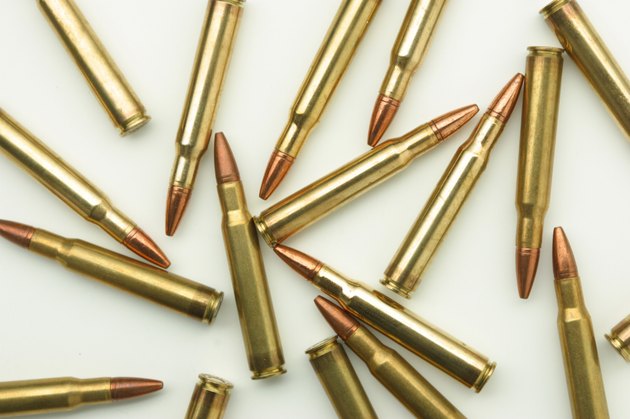 Check again to be sure the gun is unloaded, keeping the muzzle pointed to the floor; fully cock the gun.
Step 2
Behind the safety lever on the left of the slide and the frame, there are two takedown marks. Pull the slide back, until the marks are lined up. This is easiest if the rear sight is used as leverage.
Step 3
Push on the end of the slide stop takedown lever (which sticks out of the right side of the pistol) while pulling on the lever with the other hand.
Step 4
Slide the gun's barrel (or slide assembly) forward, moving it off the receiver. Hold the slide upside down.
Step 5
Pull the recoil spring and guide backwards, and remove it. Once this has been done, pull the barrel from the slide.